"La beauté de la nature nous touche parce qu'elle est quelque chose de grandiose qui nous dépasse. L'homme vient de la nature et y retourne. A la vue d'un paysage que nous ressentons comme beau, non domestiqué par l'homme, non conformé à son échelle, nous nous faisons une idée de la mesure de notre existence dans l'immensité de la nature."
— PETER ZUMTHOR
UMEÅ
HEADING NORTH
25th of July, 6h in the evening. The train ride from Sundsvall to Umeå lasted more than four hours, crossing beautiful yet endless landscapes and small Swedish towns. The trip seemed to be endless. That day was the first cloudy day of many to come. Upon arrival rain was sparsely pouring. From the train station to the AirBnB, I walked for about 30minutes towards the outskirts of Umeå. I had a good feeling about the stay, but I didn't know what to expect from a city I've never heard of before.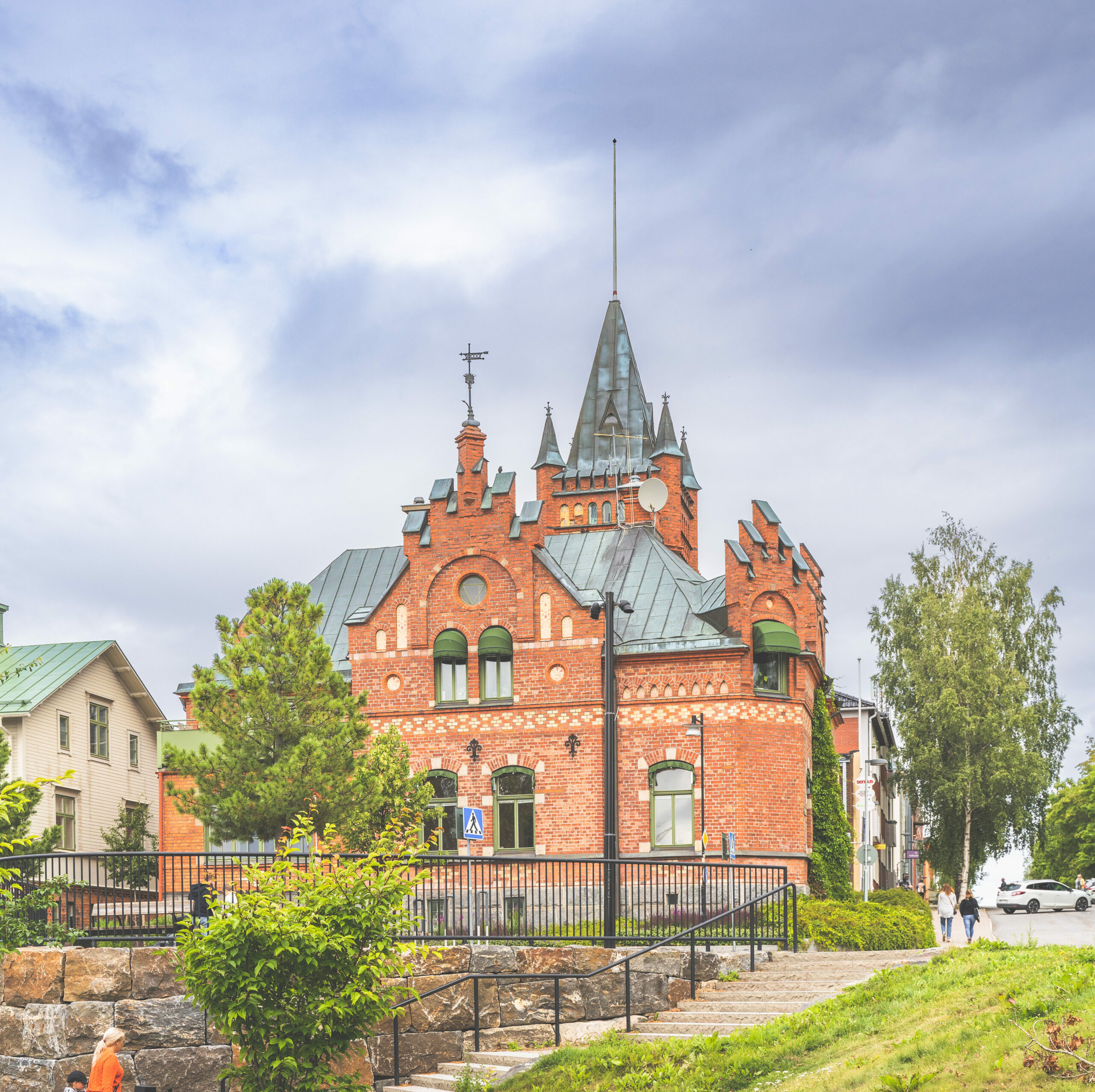 INTO THE WILD
The next morning, I woke up with the idea -and the will- of exploring nature as much as possible. Since the north offers landscapes at every city's steps, it was only natural to hike around. In the -sunnily enough- afternoon, I headed to Grössjön, one of the many natural reserves around Umeå. And like almost everywhere in Sweden, it was well arranged with wooden paths, shelters, benches and barbecues with disposable firewood.
The great thing with being close to the arctic circle is the sun not setting. It offers incredible lights for many hours a day. It's like having a 3 hours sunset before your eyes. One evening was so utterly beautiful that I decided to go for a long hike by the nearby Nydala lake to take pictures. I wasn't disappointed. The clouds were swiftly changing from light yellow to pink, to deep purple. A spectacle so majestic, that it was impossible to render it with photos. It was also the night I discovered the Canoe dispenser. Oh, and that same night, I also helped a drunk viking who crashed from his electric scooter and passed out for a minute. Scared the shit out of me but he seemed fine.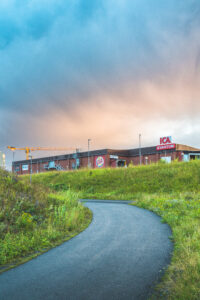 LANDSCAPE CENTERED CITY
Umeå city spaces developed around the water. The old town is turned towards the Umealven, a wide river that throw itself into the sea. Although the city spread itself way beyond, most of the recent urban facilities are developed along the river banks. Not really surprising, since the natural surroundings are incredibly well preserved. Even the university built a small campus there, right between the old town and the river.
The wooden cladded campus was build in 2010 by Henning Larsen Architects. The complex hosts three schools with many other facilities that makes it lively, even through the summer vacations. The school of architecture, school of design and school of art are sharing spaces with a contemporary museum, a restaurant, a cafe and a "curiosum", some kind of learning center for the children. The Biltmuseet, (which is free, because public) located in the tower offers tremendous views over the city. Which makes two good reasons to walk in, even if you are not an art enthusiast..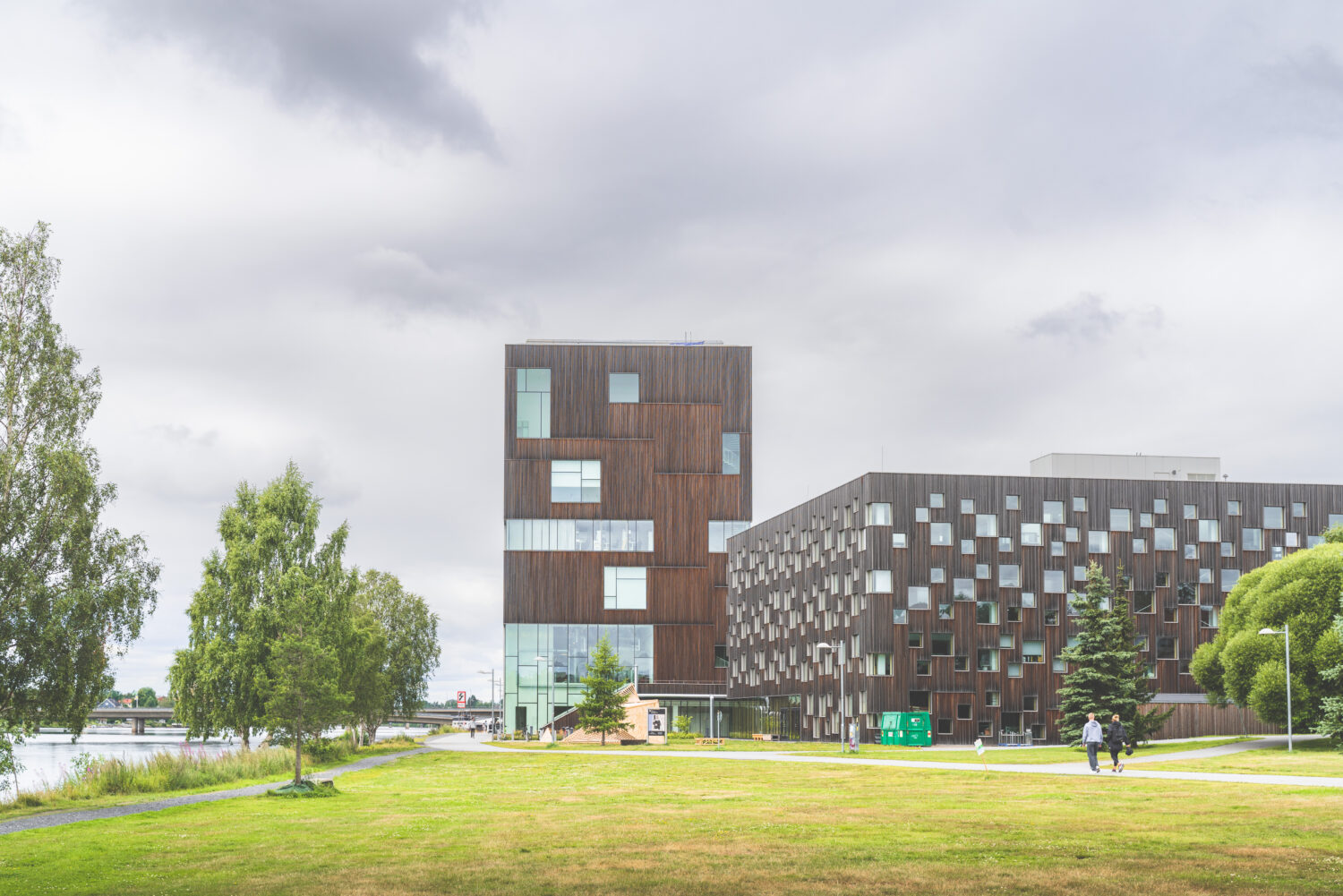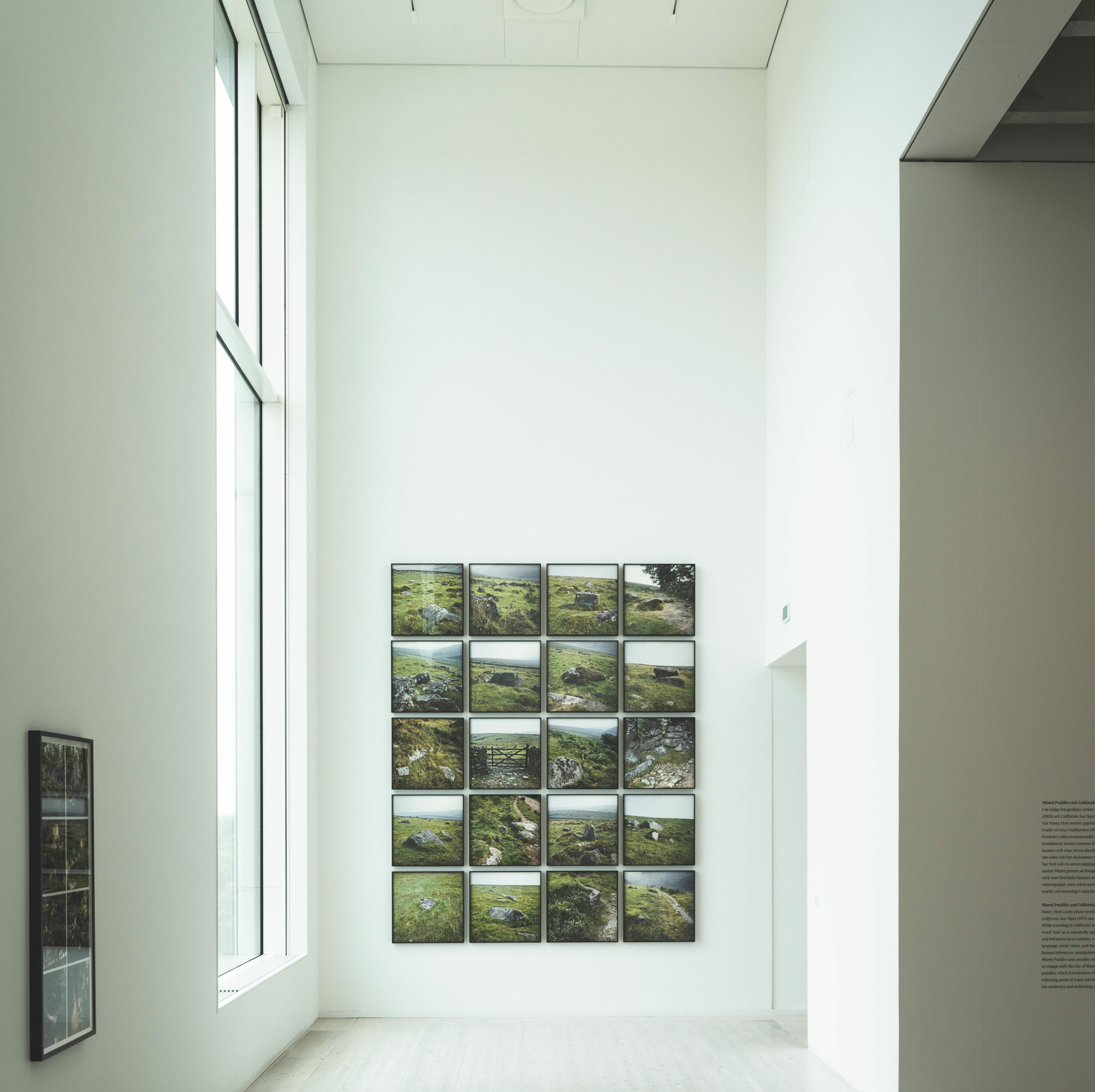 In the last article, I was referring to those open air museums in Sweden. In Umeå, there is the Västerbottens museum, a huge and incredibly rich place, just like this. The museum offers not only a traditional layout of a small village, but is also a home for art galleries with temporary exhibitions on photos, sculptures, paintings and design. All made by Swedish artists and designers. A great way to discover that Swedish design goes far beyond IKEA…
The museums also hosts houses and constructions from the Sámis, a nomadic tribe that settled in Lapland (Northern Scandinavia) since ancient times. The Sámis are mostly living out from rural activities and ancestral traditions. Their roots goes as far as the Mesolithic era. Up to this very day, they withstand with their traditions and live very frugally, from Reindeer herding, fishing to crafting objects and artefacts.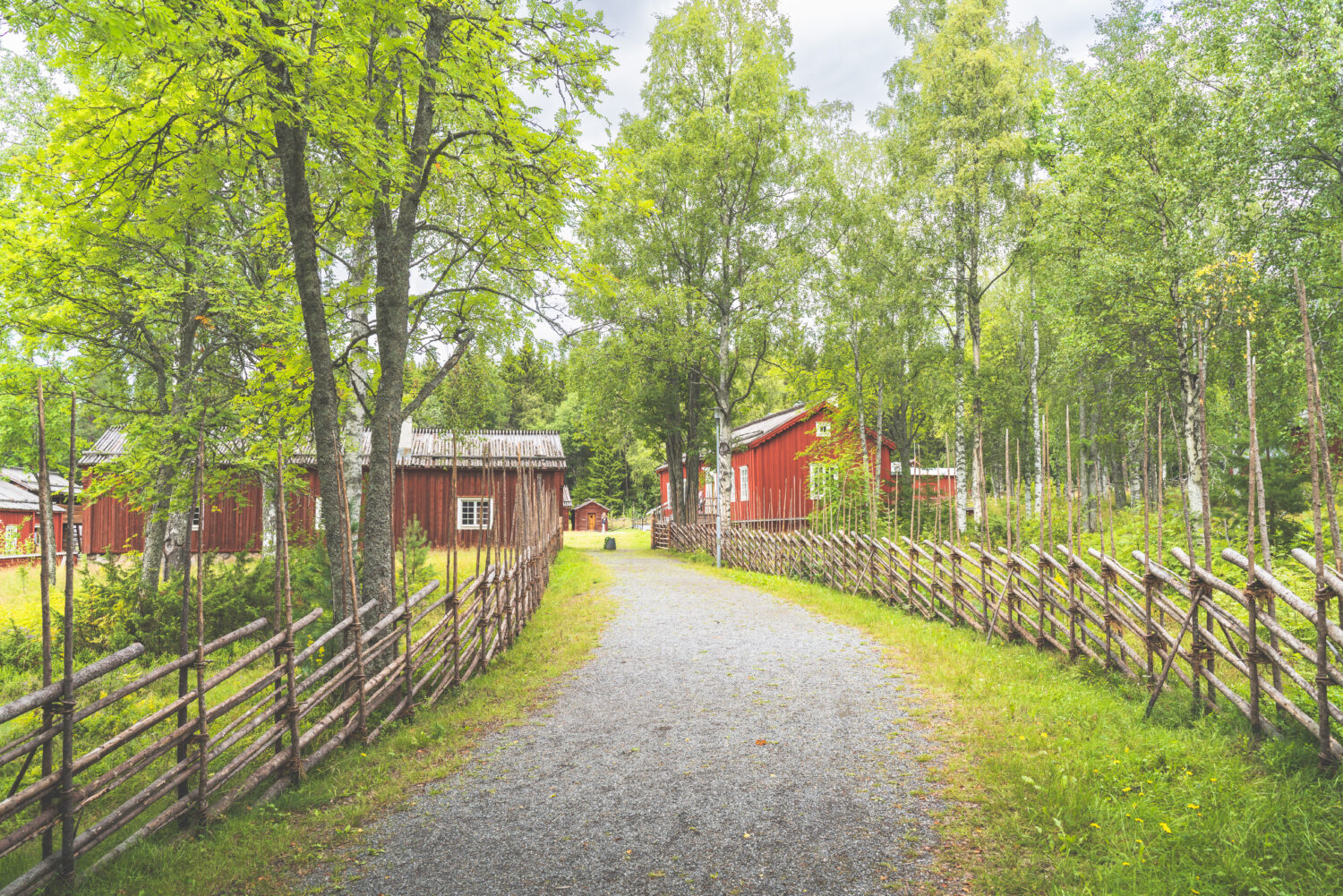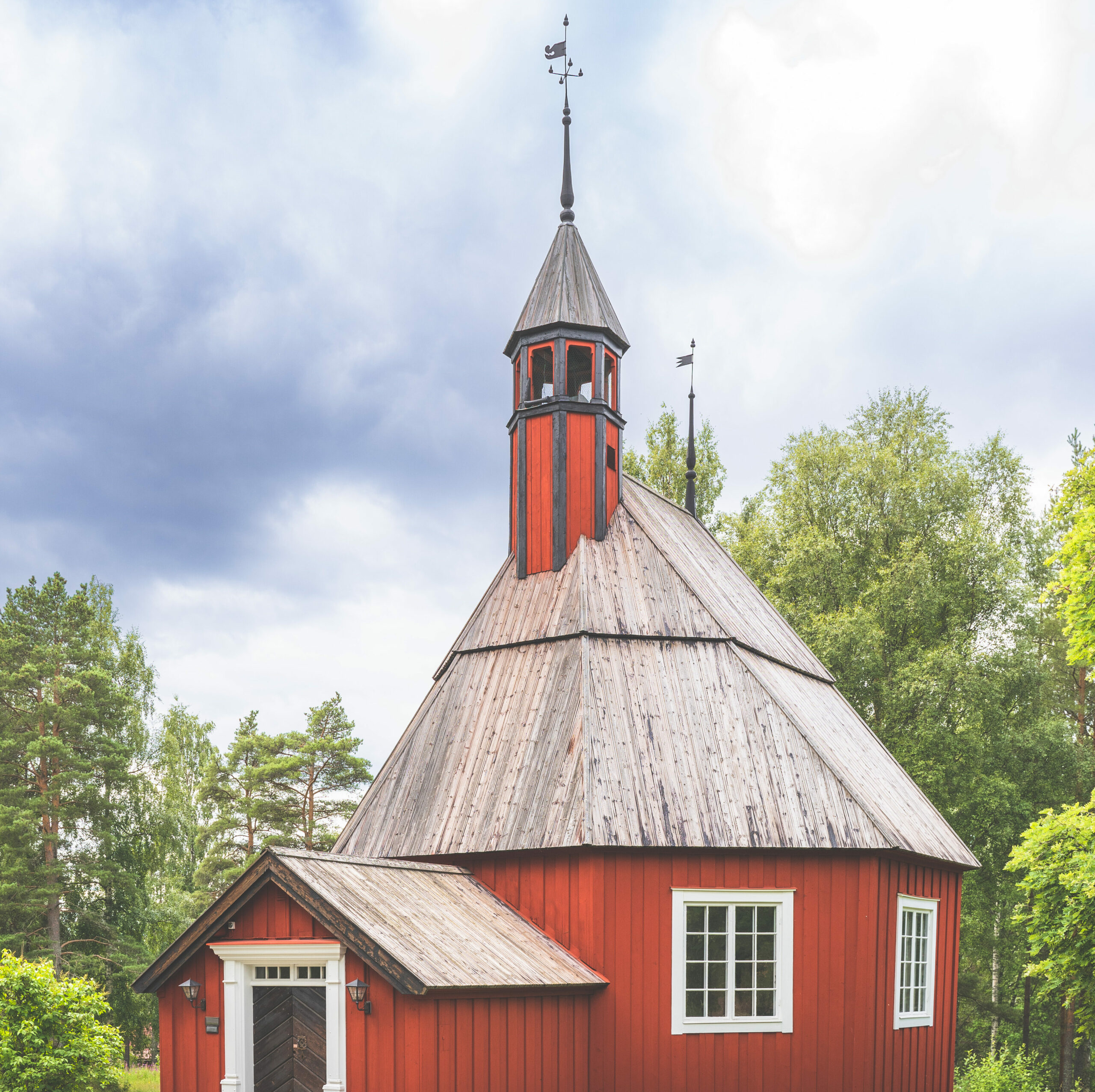 LULEÅ
REACHING THE ARCTIC CIRCLE
On the 30th of July, it was time to move on. Once again I packed up and once again I moved up north. To Luleå, a small city along the Baltic Sea, located almost at the same level as the Arctic circle. During summer, the sun barely sets off, making it a great place for photography enthusiasts. But Luleå is rather composed, besides the city center, the city isn't much active. Yes, there are some museums and a very good promenade by the water. But hikes aside, you won't find much in the city.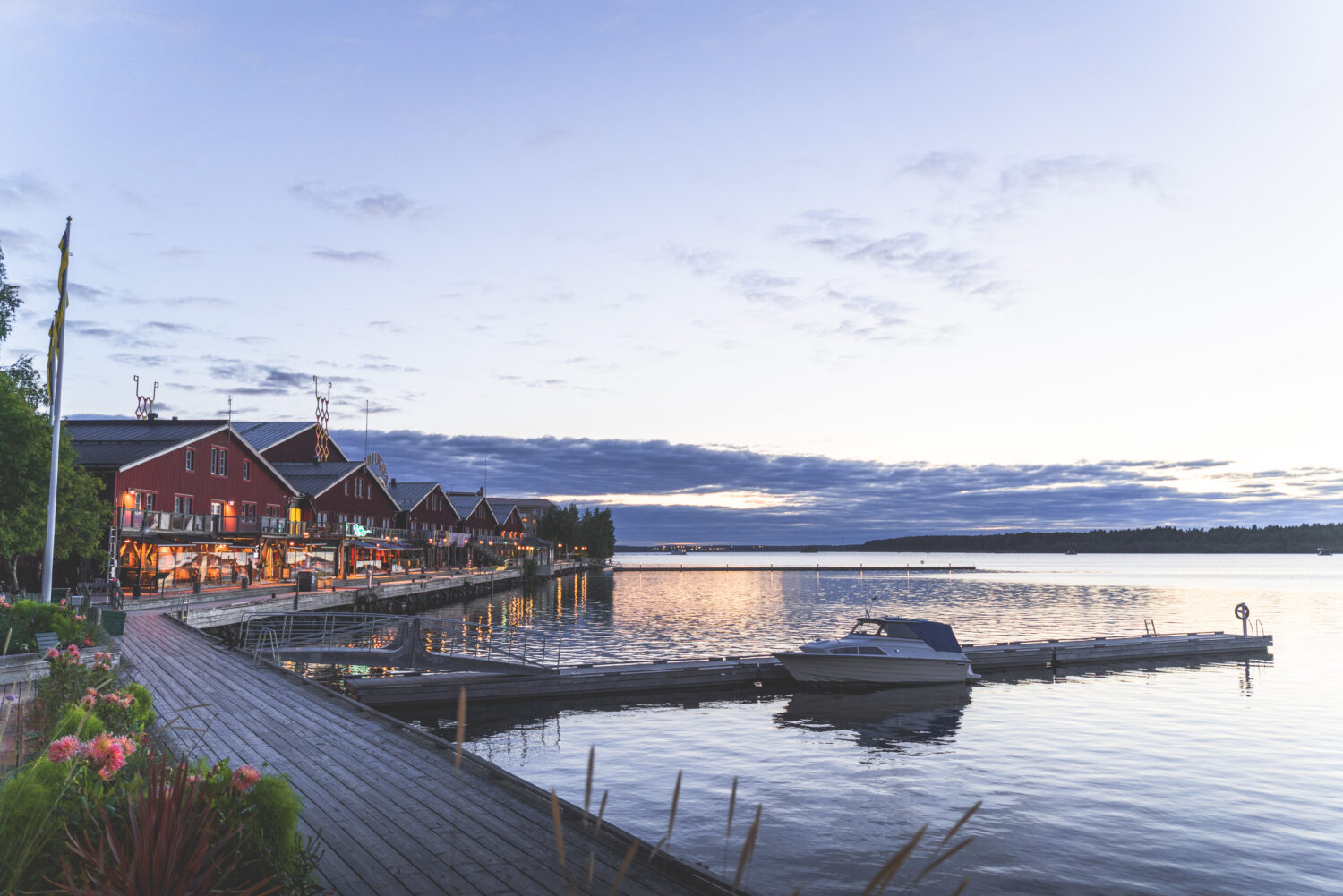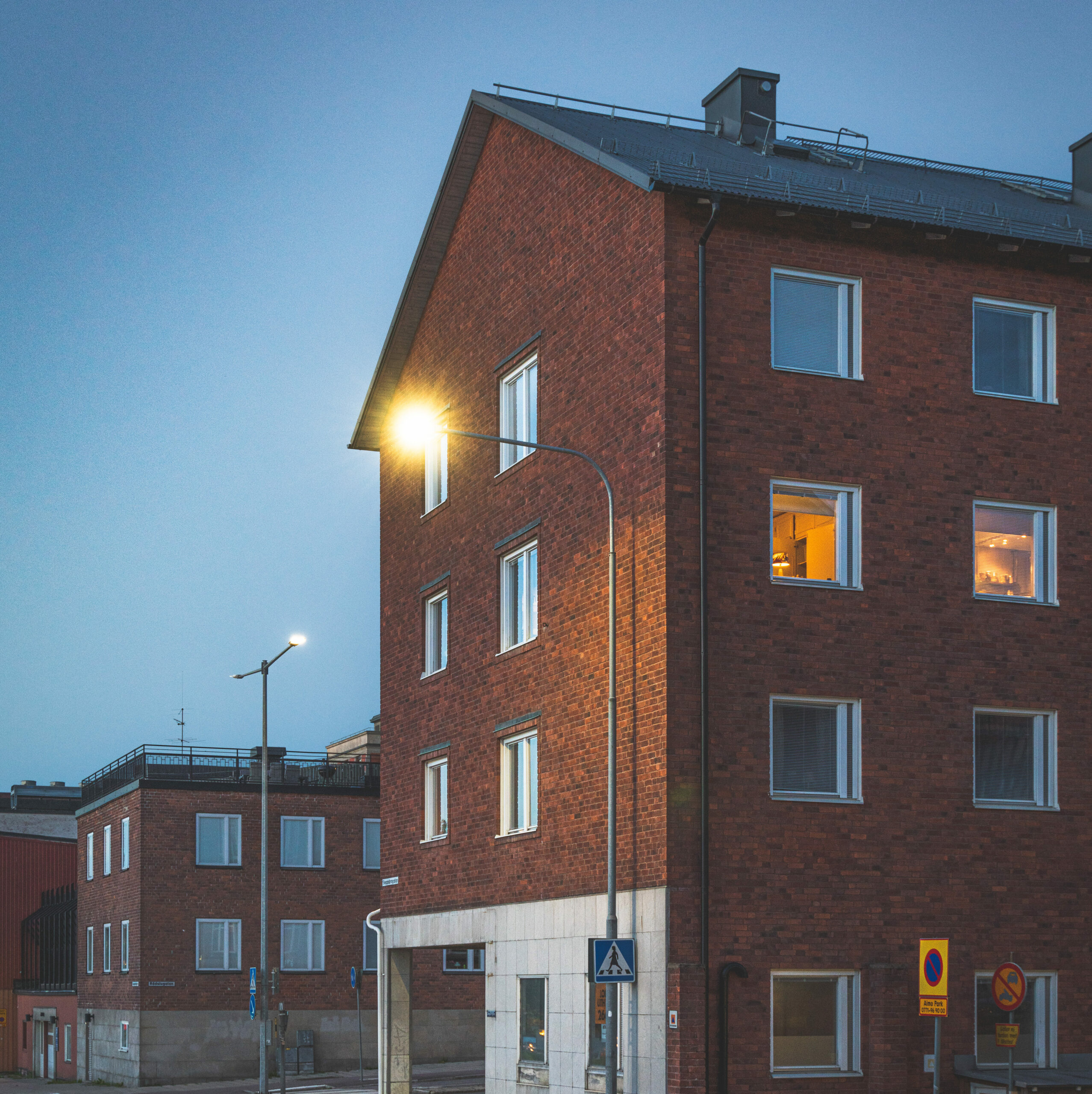 This time, I ended in a house hosted by a whole Swedish family. Their place was located in a suburban area 20 minutes away from the city center. Although far from activities, it was at walking distance from natural reserves, so I decided to hike as much as possible. The very next day of my arrival, I headed for Hertsöträsket. Yet, once again, I totally forgot my mosquito repellent -if you stick around, you'll see that I never learn-. But even with some mosquitos, the hike was splendid. It was once again, one of those places with public cottages, barbecues and wooden paths.
In Sweden it's very hard to distinguish private from public. Some forest trails may lead directly into somebody's garden. It happened to me many times and I had to go back. Most often than not, the Swedes doesn't have fences around their houses. They just trust their neighbors. In Sweden it is also allowed to camp and pick berries in every places. You just have to respect the nature (obviously) and not stamp over the bushes.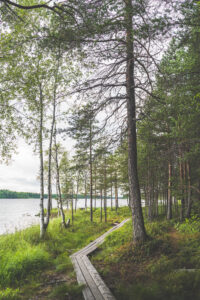 NEXT ADVENTURE
The end of my Swedish trip was somehow very exiting. Living next to the arctic circle isn't always easy because of the weather and the constant sun. That's why I felt the thrill of the upcoming exploration -ok, ok, I know, it was Finland, which share a common history with Sweden-. Anyhow, I was looking forward to it, because my best friend would join me for two weeks -Yes, I am 34 and still use best friend, problem ?-. And there's nothing better than shared exploration, especially with another architect. Because Finland is the home country of the great Alvar Aalto.
---