Unconscious attraction
Amsterdam is the city I completely fell for, no questions asked. I went there several times and lived in the city center for over seven months. Something inherently dragged me into this city, like gravity would on a wrecking ball. Yeah, I just closed my eyes and swung, Left me in a blazing fall. All you ever did was wreck me. Yeah you, you.. Ahem. Now, where was I ? Maybe it's the proximity of things, the quality of urban spaces, the lively atmosphere that the city exhales. Or perhaps it's the stimulating culture, found at every corner. Truth is, I think it's like a little bit of everything, like a true love relationship.
That's why this article will be long and dense. Even though it'll be hard for me to summarize, I'll try to assemble my experiences and personal discoveries, into subsections. Anyhow, let's dive into a brief history, to understand the city's foundations.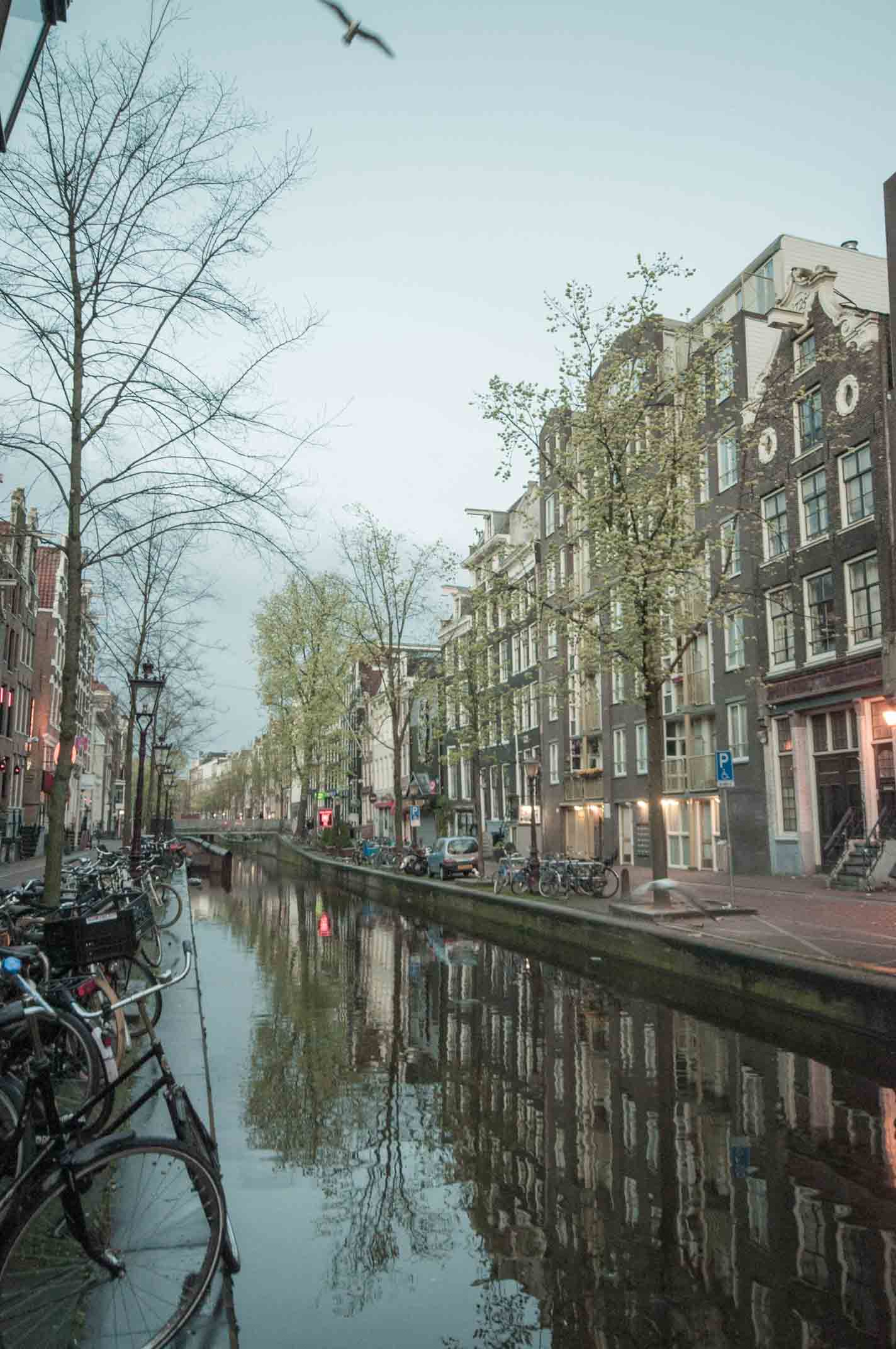 Verhaal
Amsterdam used to be a fishing village around the thirteenth century. Build around the Amstel river, the city developed itself behind a dam, protecting it from the flood that used to occur on the IJ river. And voilà! the city found its name, as easy as that. At its debut, the city was shaped with unplanned canals and irregular streets. But the actual city reflects the model used thousand of years ago. We can still clearly see the "garden, house, street, canal" pattern. As if the city just straightened up a little, over the last eight centuries.
In the second part of the sixteenth century, the city reached its golden age. For over a hundred years, Amsterdam grew at an impressive rate. It was the most prosperous trading city in the whole world. So flourishing, that in fifty years time, two huge urban extensions were planned. These extensions would define the shape of the city for centuries to come. Although, as we all know, every successful story eventually comes to an end. In the late seventeenth century, a war bursts simultaneously between the dutch, the French and the English. Ending the golden age era. Although at war, Amsterdam managed to maintain its commercial activities, hence expending slowly within its walls. That's why most of the canal houses we see today, belong to this static, but prosperous era.
Soon after, another Climax bursts in. Some French megalomaniac dude comes in. He's eager for power and has a battle win rate of approximately ninety percent. The little dude just woke up one day, stepped on his toes, and decides to take the Netherlands. His name is Napoleon. Just like that, the country falls into a great economic recession. Houses are falling apart, people doesn't want to multiply anymore. A real tare for an ever growing city. Fortunately, Napoleon's thirst for conquest goes as fast as it came. Therefore, In the early nineteenth century, the Dutch claimed back their country and dive into the industrial revolution soon after.
All this background to say that, walking the streets in Amsterdam, gives you the immediate feeling to travel back in time, as most of the old European cities do. Untouched by the wars, the city never stopped to grow. However, unlike other European cities, Amsterdam grew without disproportionate measures. As if everything was in the right place, with the right size. Every building has some kind of respect for its peers, as though all the constructions were siblings, trying to mimic each other, but still having their distinct personality.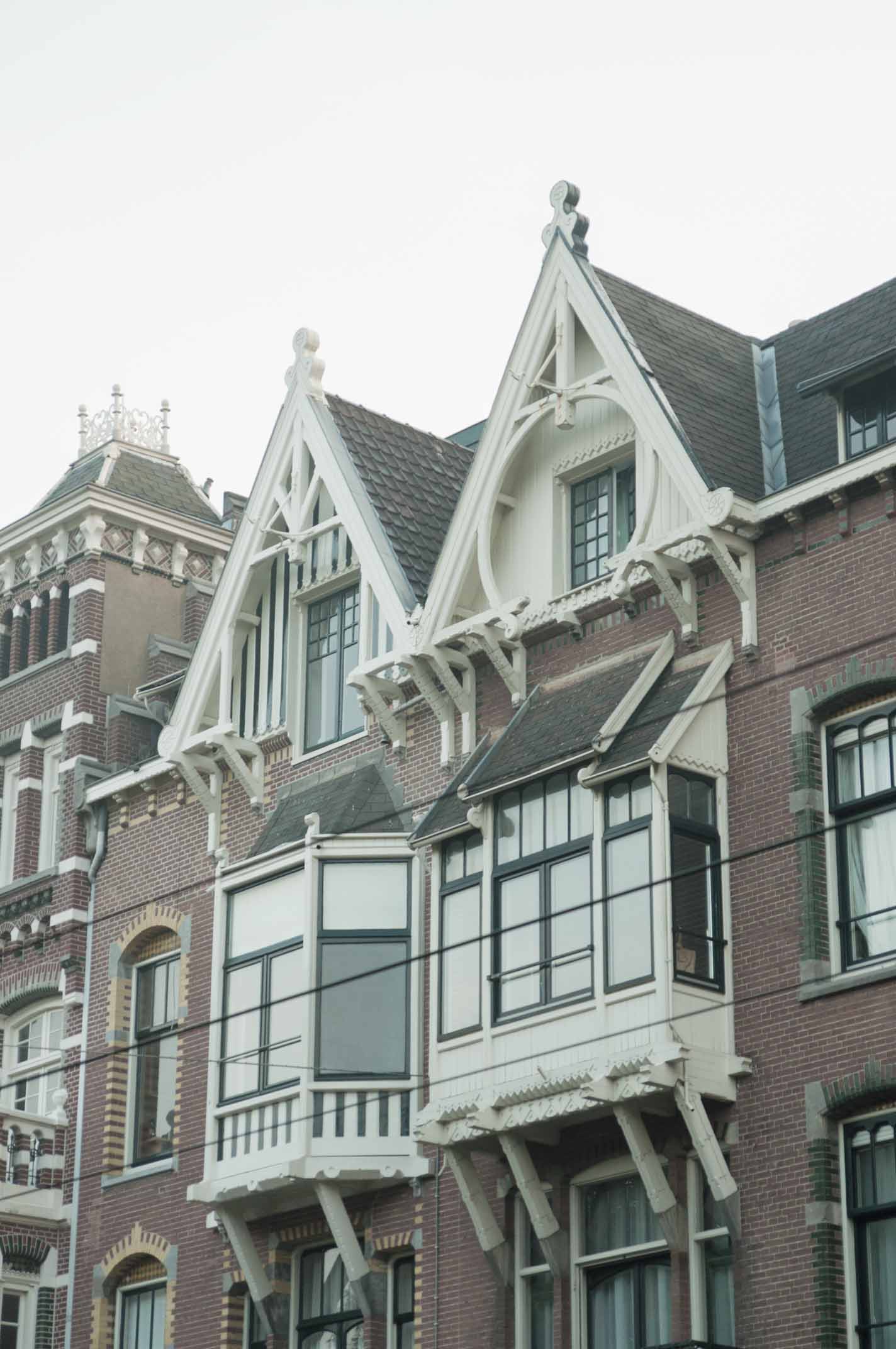 Introduction
Separated in three subsections, here are the places you'll be able to explore. The first part will be about the City. Including classical and off the beat places, architecture, point of view and cool districts to stroll by. If you are longing for Culture, the second part is for you. We'll delve into museums, exhibitions and other great stuff to see. Finally, the last, but not the least, will be about food. Counting a lot of places to eat, drink and hang out. As always, you can click on the underlines words to get more information about the places or even their location.
Before we get going, here are some advises to comfortably explore the city.
Take a bike ! Yeah, quite obvious I know. But there's no better way to explore. You can rent bikes pretty easily and it's the best way to go from one point to another. (even though tramways are incredibly efficient as well)
Take the ferries ! They are free, bike friendly, (of course) and it's the best way to cross the IJ river to go to the northern part of the city.
Respect the city and its inhabitant. Always remember that you are in a city where people are actually living, not an amusement park. Way too many tourists throw garbage on the streets, get drunk and loud at night. So, don't be that guy.
City places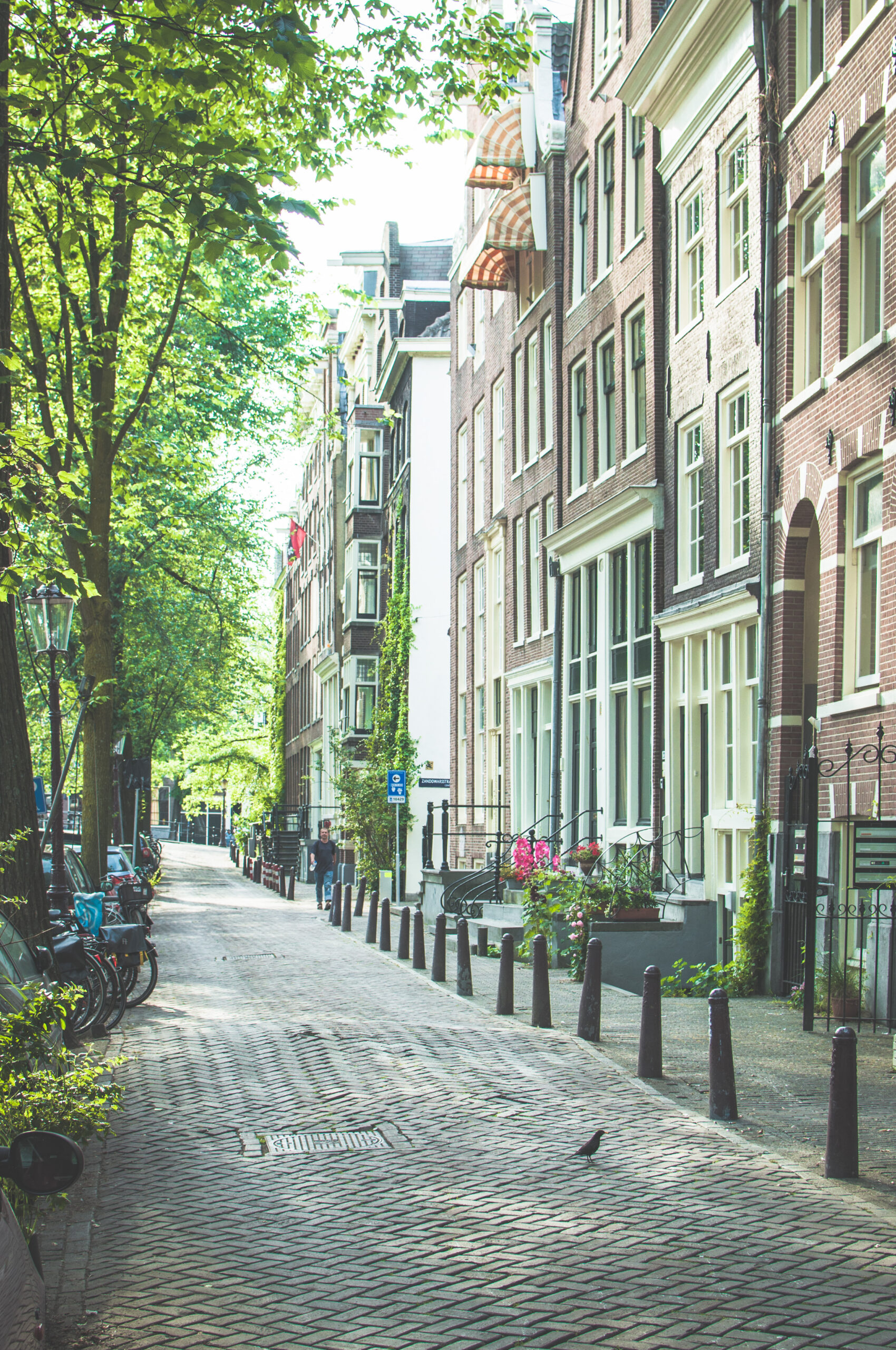 Amsterdam urban network makes it quite easy to get lost. But fear not, we'll explore it together, district by district, popular to unknown, marvelous to ordinary, you will see, Amsterdam is full of surprises.

Culture
The culture in Amsterdam is ubiquitous. If you plan to stay a few days, here are the museums you should visit, in order of popularity.
The

Rijksmuseum

is by far the biggest museum in Amsterdam, its collection covers Dutch and European artworks, from the twelfth century, up to the modern era.
The Van Gogh museum, is a museum about… well, Van Gogh. I advise you to wake up early for that one, because it's really crowded. Even in the morning.
The Stedelijk museum, kinda looks like a huge bathtub, but the collection inside is incredibly diversified. You do have to like contemporary art though, because it's full of it.
The

MoCo

, A tiny townhouse from the early nineteenth century, holding smaller exhibitions. (Banksy, Basquiat…)
The

Nemo

, a great museum made by the Italian architect Renzo Piano. The museum itself is not that thrilling, but you can freely wonder on the rooftop, have a coffee and enjoy the nice view over Amsterdam.

FOAM

, a small photography museum. It holds photos collections and temporary exhibitions.
Het Rambrandthuis, is the house Rembrandt used to live, as you might have guessed. The museum exhibits several of his artworks, as well as his contemporary peers.

Ons' Lieve Heer op Solder

. A must see! For the story, : during the Spanish inquisition, Christian church were not allowed. Therefore, some churches were hidden inside regular townhouses. This is one of them.

De Appel

. Only if you are a bit adventurous, because they relocated the museum outside the city center. Anyway, exhibitions are usually on emerging artists.

The Eye

is a cultural center dedicated to… cinema, yeah, I know, quite straightforward. If you are not planning to see a movie, they have exhibitions spaces, a restaurant and a huge terrace, with a view over the IJ river.

Het Schip

. If you like architecture and want to know more about the Amsterdam School, this is were you want to go. There are guided tour organized every days.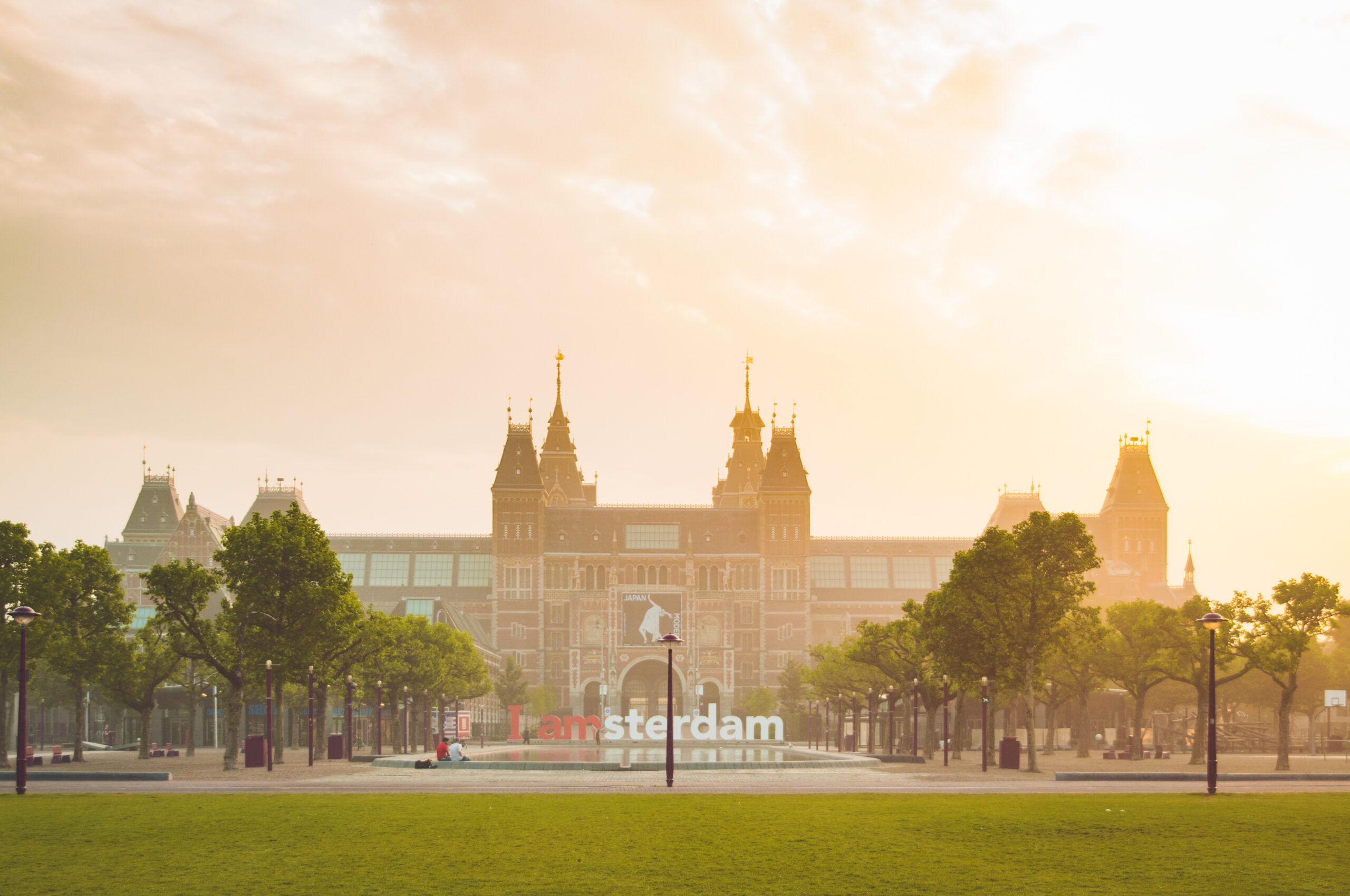 Nomnomnom
Let's talk about the all-time favorite : food and areas to hang out. In order to do so, we'll explore casual and off the grid places to go. One thing to keep in mind though, is that in the Netherlands, a lot of trending places look like they're makeshift. It's kind of a tradition to recycle everything instead of buying new.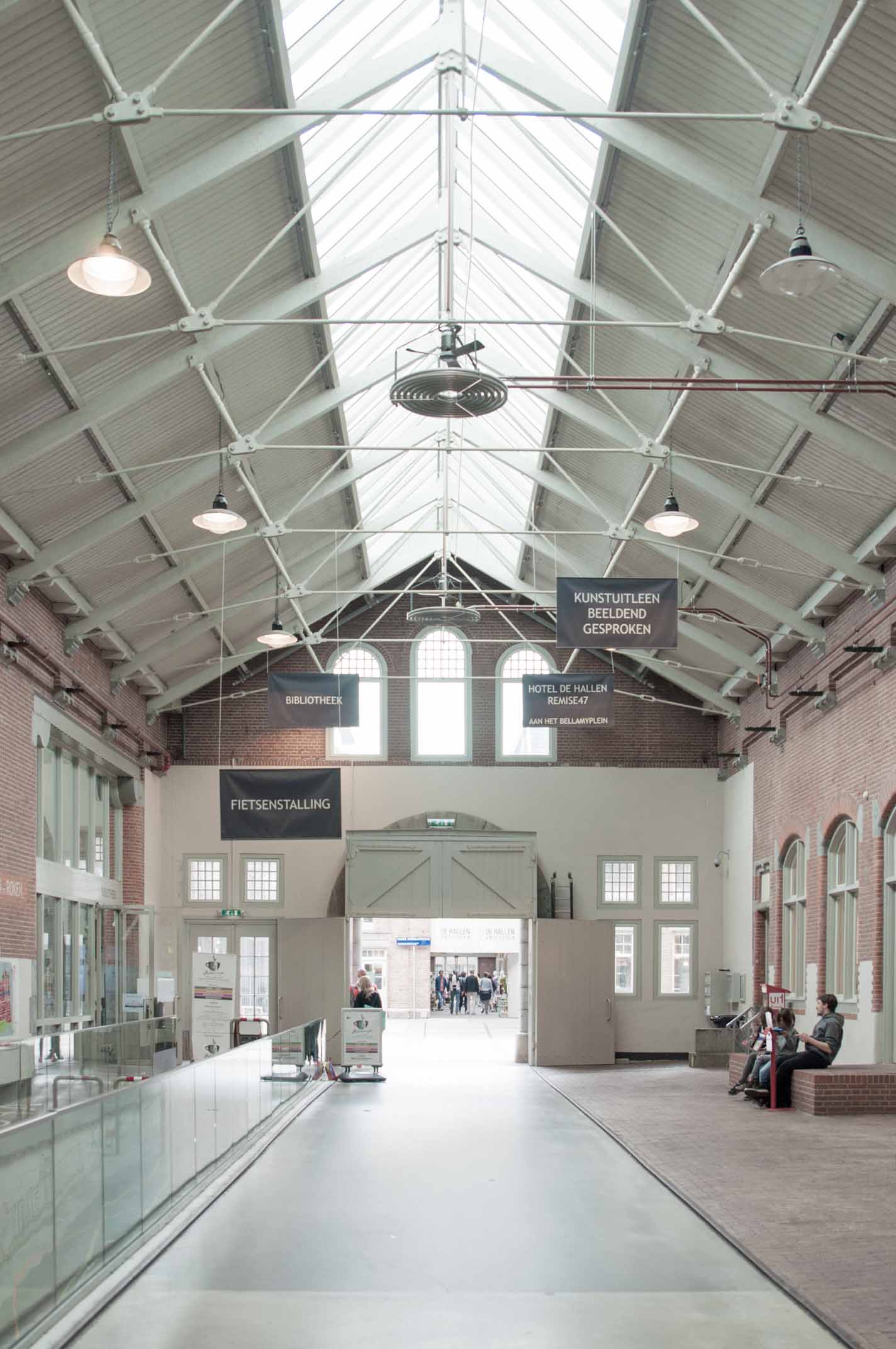 Rotterdam (Bonus, who doesn't like em')
War didn't spare Rotterdam. Axis bombs completely annihilated the city center. It's something you can feel while exploring the city. Everything seems fresh and new. And when I say fresh, I mean, from the fifties to now fresh. After the war, Rotterdam became a laboratory for modern architecture and urban planing. When you hop off the train, all you see is a big station, encircled by wide boulevards and high-rise buildings. You really feel like it was a playground for Dutch designers. Every piece of architecture seems to be an experience of some sort. From the Piet's Bloom's cubical house to MVRDV's covered market. In that regard, Rotterdam is really interesting if you are fond of architecture. There are multiple buildings to see or even visit. (like OMA's De Rotterdam) For more information, you can hover the photos below.
As for the good addresses, you can have a drink along the Meuse at De Kaapse Brouxers. The place is located in an hold warehouse. It also is a local brewery, made with makeshift items.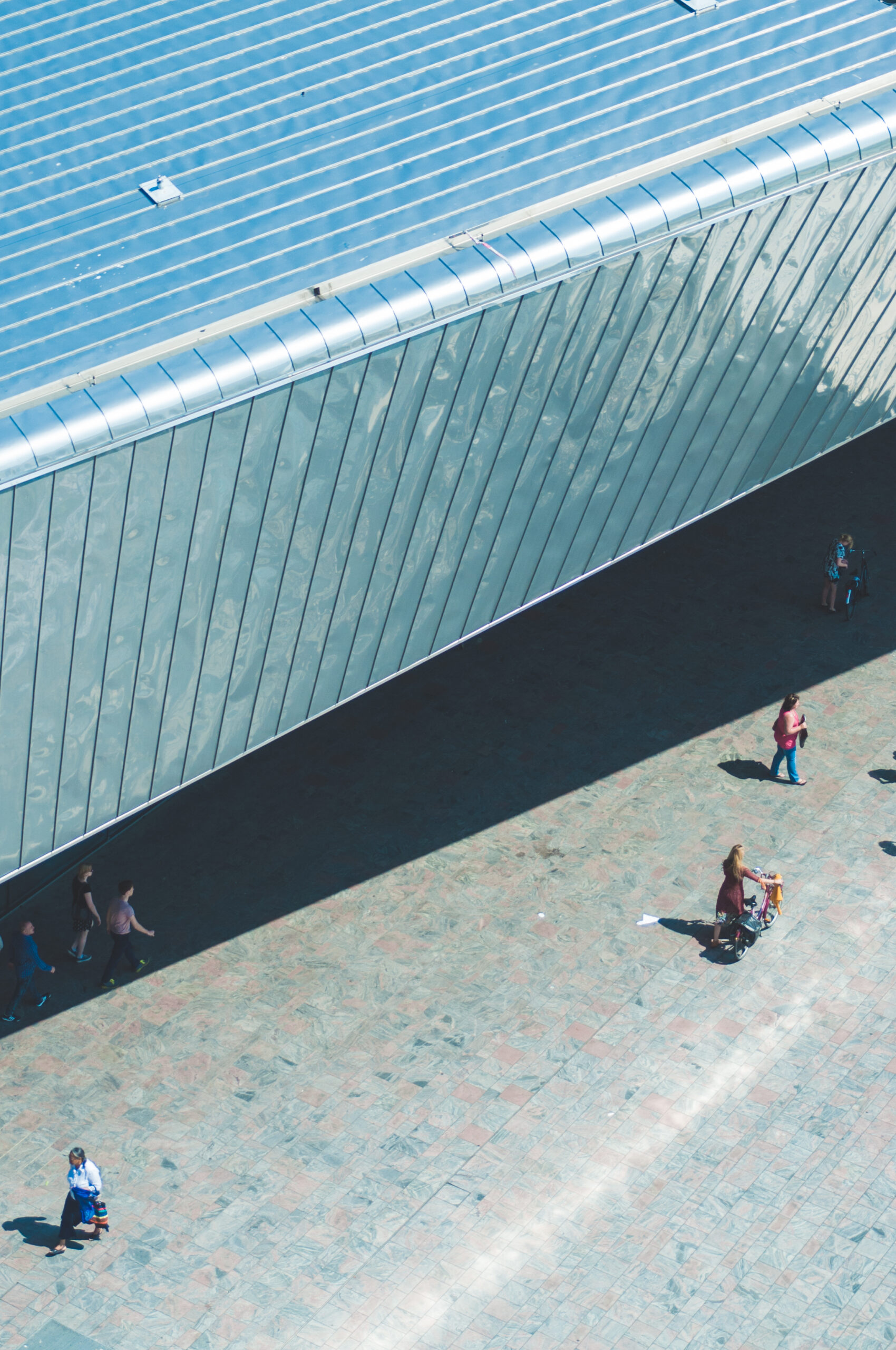 ---