Introduction
When you are a student, finding money to travel is always painful, but missing an opportunity to take a trip with one of your best friends, is way more irritating. So despite my very low income, when my friend asked me to go with him visit his friends in Portugal, I couldn't and wouldn't say no. Did I ever regret spending what's left of my student scholarship to travel ? I never did, I never will. For one simple reason, this is exactly the kind of trip that makes you realize how little you need to travel. All it takes is a good will power and a little bit of resilience towards the future, meaning : eating pasta for a month, give or take. Once you're aware of that, nothing is really out of reach.
So, long story short, we bought the cheapest plane tickets online, you know, the kind that makes you take off from a small airfield in the middle of nowhere, with a company you didn't even know existed ? Yeah, that kind of ticket… Then we flew for about two hours, and boom, we landed in Porto in.
Turned towards the horizon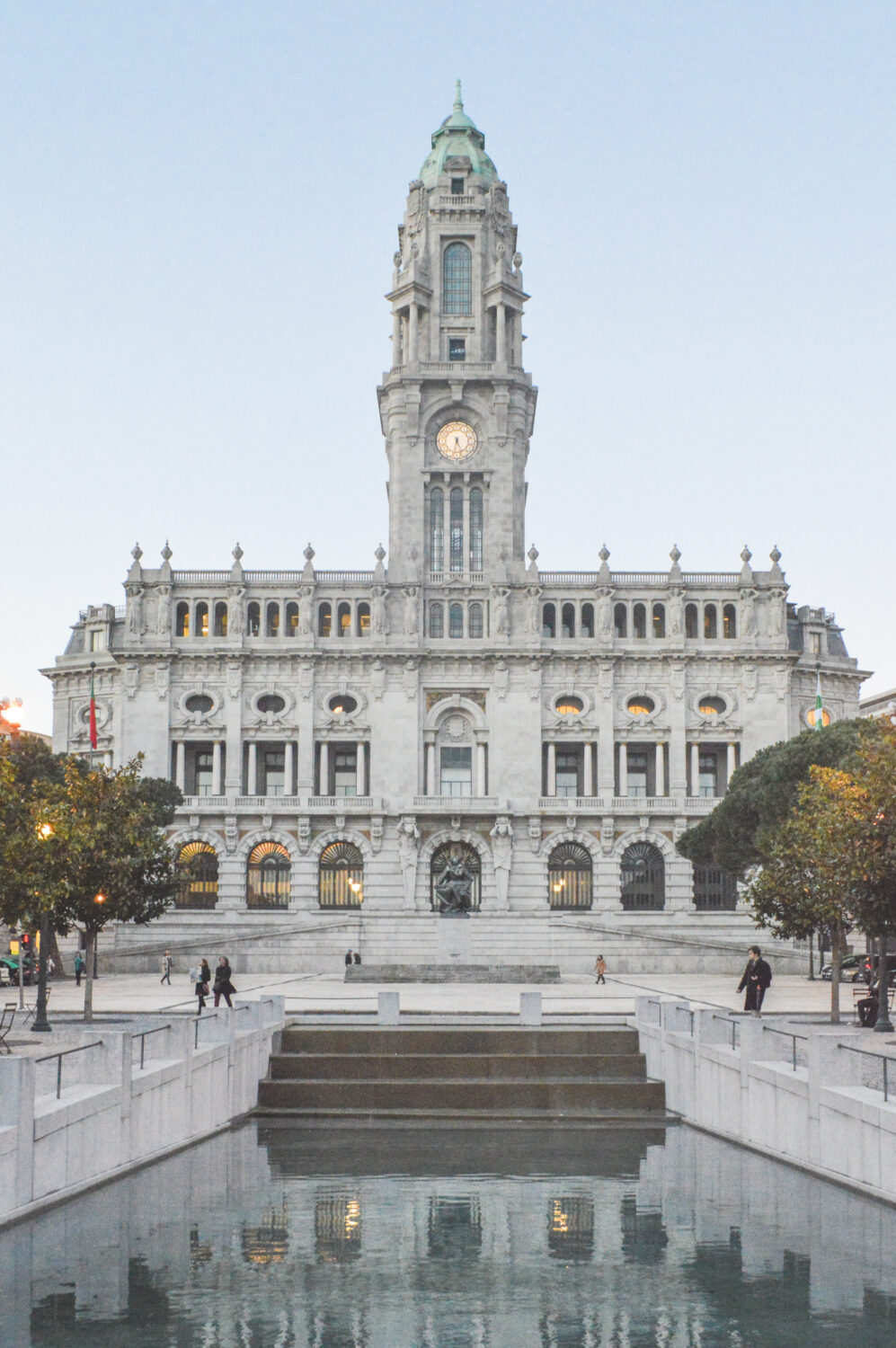 Although we usually dive into the city's specific history from the deep ends right to the surface, Porto and Lisbon's past are heavily entangled in Portugal's general history. Therefore, we will rather focus on the whole country instead of a singular city.
The Celts were the first noticeable civilization inhabiting the Iberia region, a mystic population that took its roots from the heart of what is now called Austria some 600 years BC. Their sovereignty were kept for centuries, until the Roman empire expended to the west side of Europe. Thus occupying all the remaining Celtic territories, by the end of the first century AD. Although the Roman managed to keep Portus Cale for many centuries in their turn, at the fall of their empire, the Germanic barbarians called the Visigoths, seized the opportunity to conquer the region for another 250 years.
Now, this is were things are starting to become a bit spicy. In the year 711, the Moors crossed the strait of Gibraltar and seized the Iberian peninsula for the first time. But in 868 a first crusade was led by a local count to reconquer Muslim lands. A first successful attempt that led to a ping-pong match for the territories between the Moors and the Portuguese for centuries to come. It is only in 1249, that the battle for Faro ends the Portuguese Reconquista. At this moment, Portugal became one of the first nation state in Europe, whose borders almost never shifted since.
While the whole European continent was agitated by its thirst for expansion, a strong and independent country like Portugal couldn't remain still. Since they couldn't extend further east, risking a war with their Spanish neighbors, they started to gaze at the horizon. Therefore, in the beginning of the 15th century, the Portuguese expansion started with the Moroccan city of Ceuta, located on the strait of Gibraltar. In the following years, they established colonies on the islands of Madeira and the Azores. Some years later, tens of trading posts emerged along the West coast of Africa. But why stop here when the whole world is at reach ? And so they proceeded, in the 16th century, the Portuguese empire stretched itself on three continents : South America, Africa and Asia, from Porto Seguro (actual Rio de Janeiro) to Macau (actual… Macau).
Thanks to the trading network created by the Portuguese, Porto and Lisbon turned into rich and powerful cities. However, the crown strongly depended on its colonies, much like the British empire. Then, when colonies like Brazil started to take their independence in 1822, the leading elite realized how much their economy related on them. Thus, they started to prospect in south Africa, conquering Angola and Mozambique territories. They held onto these colonies and brutally fought for them under a military dictatorship led by the so-called president Antonio Salazar. Up until the 1960s, when they all took their independence, one after the other. At last, the Portuguese colonial reign was finally over, allowing the country to focus on itself, and anchoring its position in Europe.
The Portuguese history is incredibly rich and most of its richness came from the diversity of goods and ideas imported by its vast maritime activity. While strolling in the cities of Portugal, you will quickly discover the variety through architecture and urban spaces. It is stunning to see how the prosperity came and went. Just by looking at the facades and the decaying urban spaces, you can sens the shift from the golden age of expansionism to its downfall. It was even more striking by then, right after one of the worst economic recession Portugal ever knew : the 2008 financial crisis.
The worst tour (Porto)
Speaking of recession, my friend found one of the best tour I ever did in my life : The worst tour. Usually, free walking tours are focused on the history of the city, its monuments, major events etc.. but with this tour, the whole discourse was related to the recession. We walked for more than three hours with a tremendous guide, who also happen to be an architect and was in fact, doing these tours because of the lack of work he and his colleagues faced at that time. He was like the living result of the history he was teaching. Hard to find more coherent, right ?
So for three hours, we were strolling upon the streets of Porto, seeing abandoned houses, neglected public areas and even decaying monuments in the very heart of the city center. A face of Porto that is not depicted in any magazine or touristic website. A harsh reality but a true part of history. The stories and anecdotes told by our guide were captivating, it seemed like he had personal insights and a deep knowledge on any local building or district. Overall, I highly recommend this tour if your are looking for a deep dive into Portugal's recent history.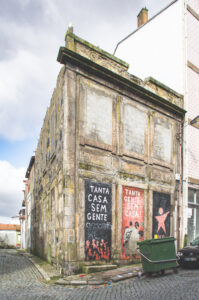 Sightseeing ?
Like any other city, there are places you cannot miss, even though they are very touristic. I mean, these places weren't always famous, but at some point they became popular for a reason, right ? So, I cooked up another list with a little bit of everything : vantage points, monuments and unique city places. Make sure to double check the location before trying to find these places, because the list includes venues from both Lisbon and Porto. Oh and one more thing, this time there are no restaurants and good bars, since we were mostly with locals and to be frank, I didn't pay attention at all were they led us.
However, there are some local specialties you have to try. One of them would be the Pastréis de Belém, a very famous pastry made next to Lisbon, make sure to go there if you are walking by the Av. Brasilia. Another special dish is the Francesinha, a sort of croque-monsieur, but dipped in a thick sauce with tones of cheese and an egg on the top. Good, but very hefty on the stomach, so make sure to try it when you have time to digest properly afterwards, or if you are planning on fasting for a week, your call.
Also, since you are on the edge of the Atlantic ocean, do taste the local seafood restaurants, you'll be sure to find fresh oysters at Oyster & Margarita, a good cod at Faz Frio and revisited traditional dishes at Boubou's. Note that I made my own thorough researches to find these restaurants, I didn't try them by myself.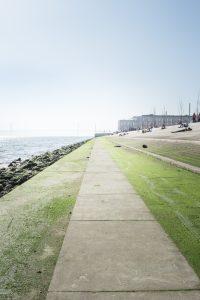 Architecture & art
It is now time for you to scroll back up. I mean, not necessarily, but if you are not an architect, you might not be interested in visiting a subway station and some random housing blocks now, are you ? But if you are still interested in hybrid buildings, you can take a gander. The Braga stadium for instance is an hybrid : the guided tour is great if you like architecture and/or football because the guide is adapting the discourse to fit its audience expectations. So, I marked the hybrids with a star* to help you figure out the ones that are worth visiting for others reasons than architecture itself.
This trip was mostly an architecture and urban exploration. As students, it was almost a duty to explore contemporary architecture in Portugal, as Portuguese architects produced a tremendous work, especially over the last 50 years. The Portuguese architecture school strongly influenced by Álvaro Siza and Eduardo Souto de Moura, whose work was and still is prevalent in all the contemporary architecture practices all over Portugal. Thus making this voyage an idealistic initiation to Portuguese architecture. As I usually list the good places to visit, I will display two lists of Porto, Braga and Lisbon's best contemporary buildings. The first list is a glimpse on Álvaro Siza and Eduardo Souto De Moura massive architectural production :
Bairro da Bouças

housing complex – Alvaro Siza – Porto
Burgo Tower : housing and offices – Edouardo Souto de Moura – Porto
Casa das arte : cinemas and exhibitions – Edouardo Souto de Moura – Porto

Terminal

Alsa : subway station – Alvaro Siza – Porto

Porto's architecture school

: dito the name – Alvaro Siza – Porto

Museum Julio Poma

* : An art center dedicated to the local artist Júlio Pomar – Alvaro Siza – Lisbon

Braga estadio

* : Guided tours are fascinating, if you have the opportunity to watch a football game in the stadium, do it – Edouardo Souto de Moura – Braga

Conservatório Bomfim

: A music school – Edouardo Souto de Moura – Braga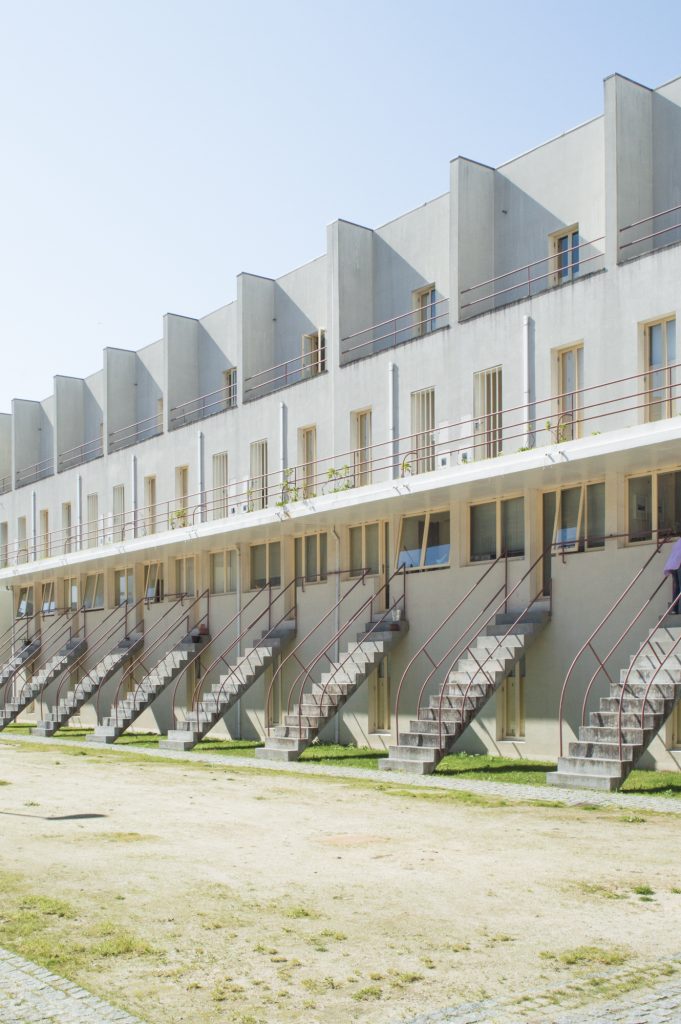 For the real architectural hard-core enthusiasts, the second part is covering very specific buildings mostly designed by contemporary Portuguese architects. Although there are two contemporary museums and an archeological site in the list, for those who seek exhibitions.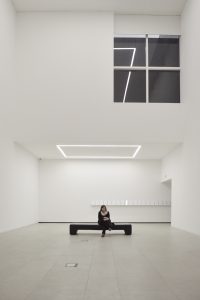 Special thanks
For this trip I really wanted to give a huge heads up to my Friend and his welcoming Portuguese friends. They showed us around and took care of us like we were family. I mean, he was like family and I just happened to be there, but still, I felt like home in the first seconds I met them. We even got invited to multiple family dinners, they showed us unforgettable and boundless hospitality.
---