"A nation is not defined by its borders or the boundaries of its land mass Rather, a nation is defined by adverse people who have been unified by a cause and a value system and who are committed to a vision for the type of society they wish to live in and give to the future generations to come."
― Fela Durotoye
PÄRNU
A quick leap
In before heading to Tallinn I made a stop in this small Estonian city. Pärnu is a touristic venue, and was since the 50s. After the war, coastal destinations were booming. People just wanted to have fun. The city has a very small center but many recreational venues turned towards the Baltic sea and the nearest forests. The natural surroundings are very well taken care of. For instance, there's this small suspended path over the seaside called rannaniidu matkarada. A great spot to have view over the sea and to learn about the local flora and fauna. All of that while preserving it as you stand above it.
In Estonia you'll often see traditional wooden houses. Pärnu neighborhoods are full of them and they are incredibly picturesque. If you take some time to look at them, you'll see all those incredible wooden carvings. All those houses have tiny variations but are quite similar in shape and proportions, which gives the town an incredible sens of cohesion.
But as usual, mass tourism means very high prices for shitty places. The hostel cost me twice the price than in Riga's old town. And this is where I spend the most horrible night. Why ? Because it was a fifteen beds dormitory without staff. Meaning people could do whatever they want. And they did. A group of ten youngsters stormed the dorms at eleven in the evening, partying until six in the morning.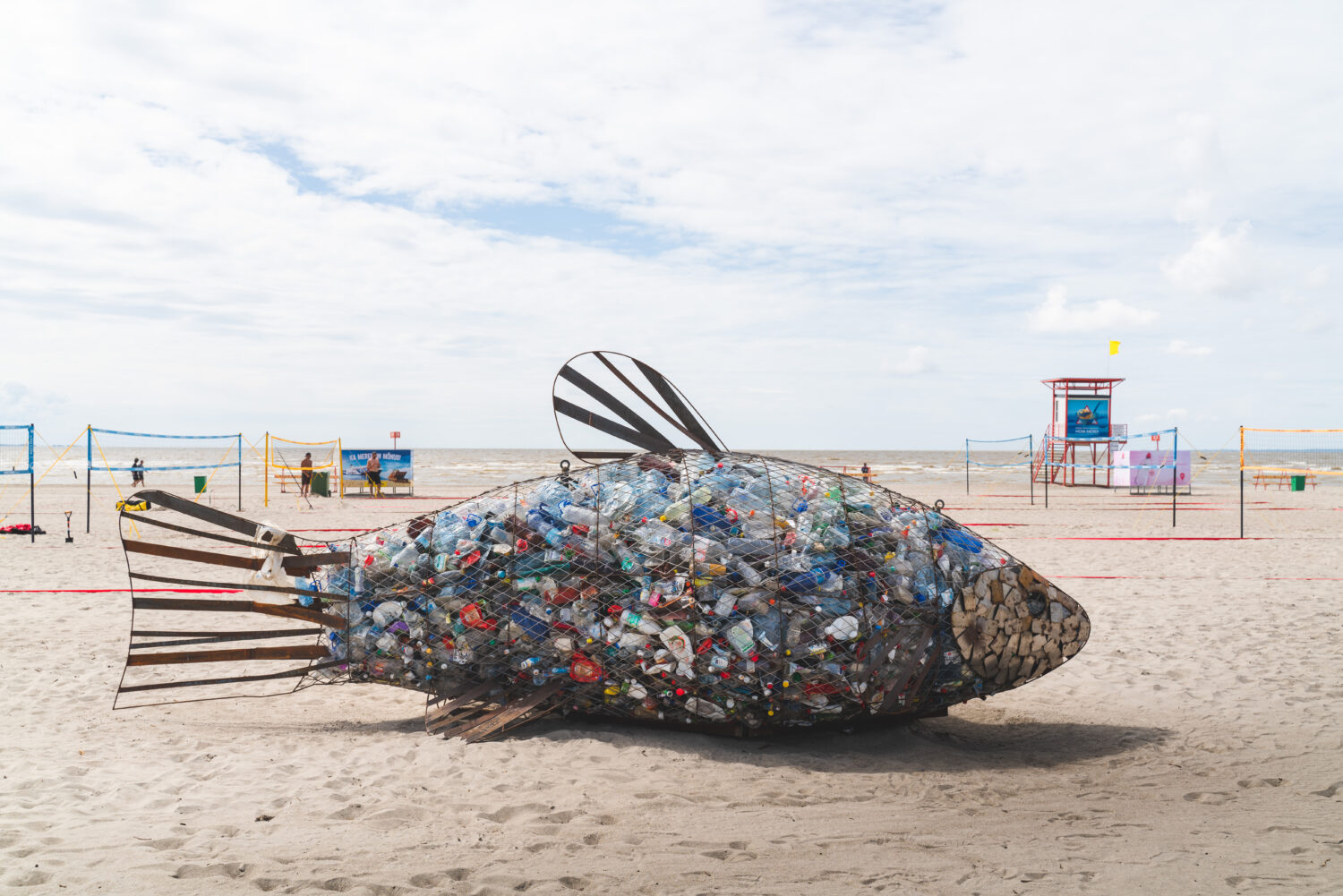 TALLINN
Seeking an identity
Estonia is a bit similar to Luxembourg in a way. It's a small country that doesn't have a strong identity. But who cares, right ? This gives them the opportunity to pick the best parts in any country they like. For instance, they are strongly influenced by Nordic countries. Their location was even changed on Wikipedia from Eastern Europe to Northern Europe. Estonians are pushing towards Nordic mentality and way of life. Towards sustainability and high standards regarding environmental preservation.
City's foundations
Tallinn was build on a hill, around a harbor. Like many cities along the Baltic Sea. The harbor was a strategic place as the sea around it, didn't freeze during winter. Allowing commercial activities to keep going throughout winter. But such a good advantage is highly coveted. Especially in the middle age, when one of the pillar of power was revolving around a kingdom's economy. And so Tallinn was conquered and sold many times. It was Danish, Teuton, Swedish, Russian (…) just to name a few. The prominent trading city become a product of trade itself.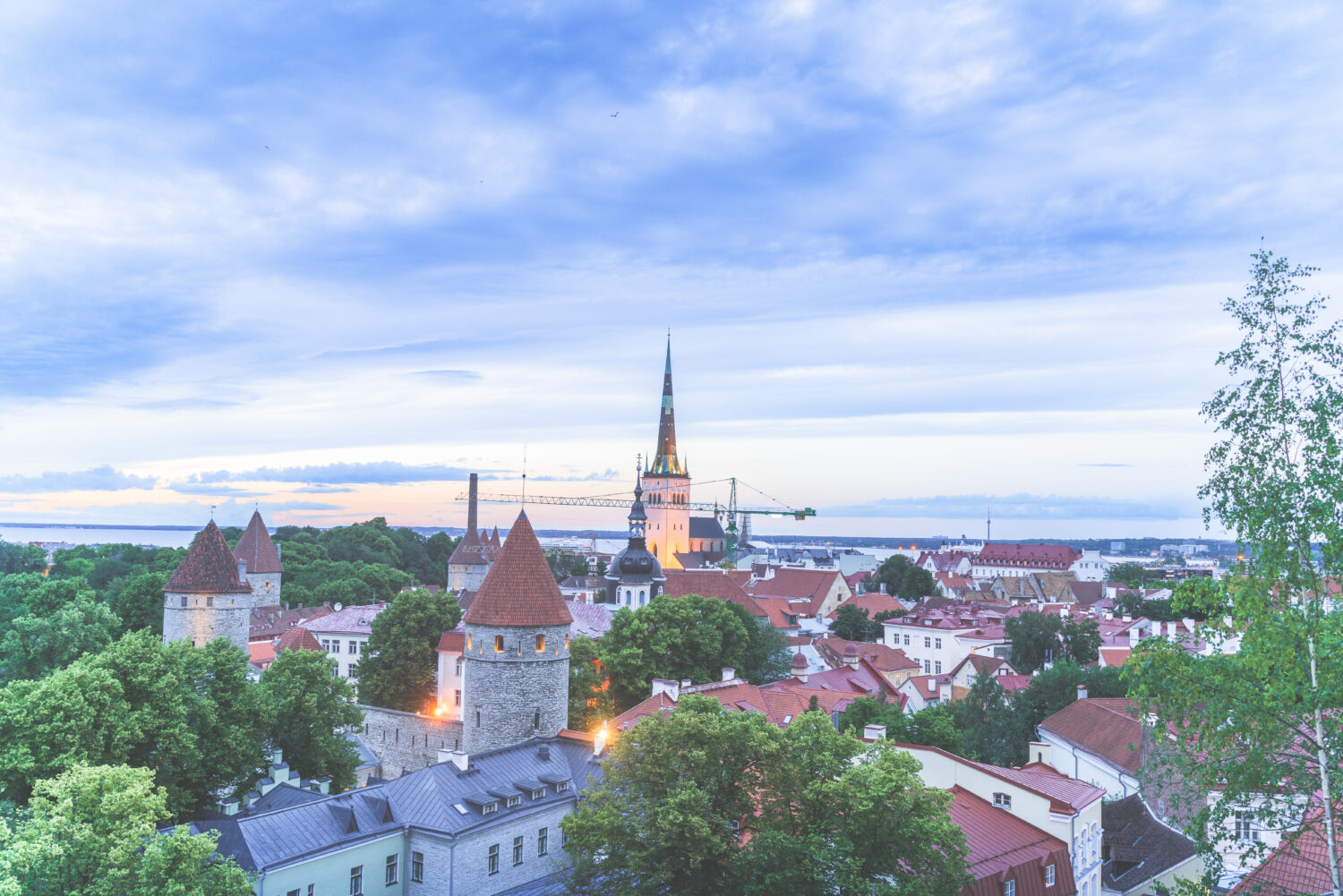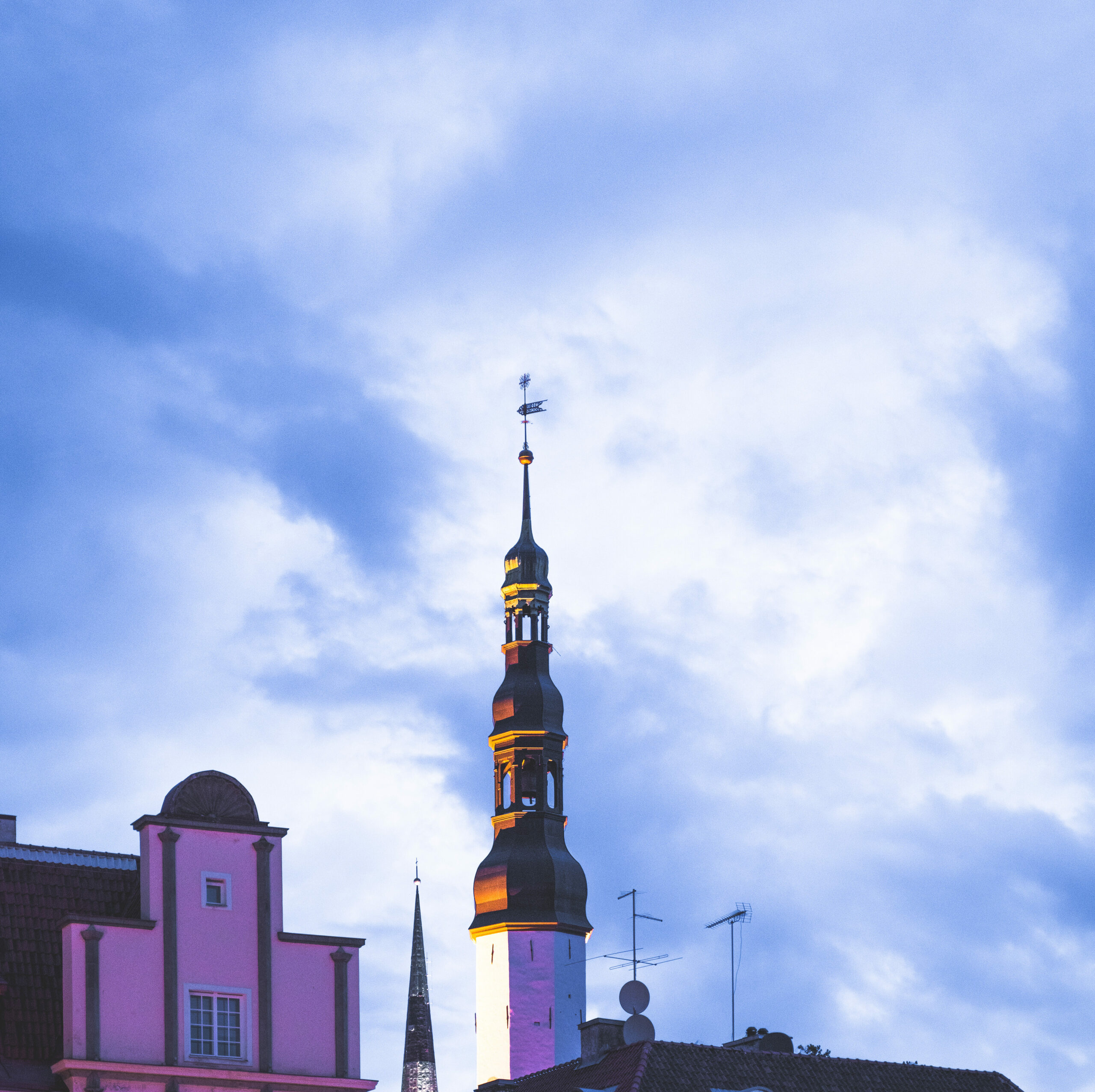 Storytelling & conservation
Tallinn is one of those rare places where the medieval street pattern is blatant. The fortifications are exceptionally well conserved. Even more, some are still inhabited : houses are attached to the massive stone walls. Others are even within the thickness of the wall. An impressive adaptation that finds a new usage for idle structures. People were still living in the Virgin tower up until the sixties. The tower even hosted a cafe. It actually makes a lot of sens to reuse those structures instead of consecrating them.
Now, you might be wondering "why is it called the virgin tower ?" Well, this story is related to most of the fairytales implying a tower and a princess. Except that the princess would be any virgin. As it was common in middle age, young girls were forced to be married to older men. If they refused, three choices were offered to them. For one they could spend the rest of their life in a convent. Second option was to go to prison : hence the tower's name. And the third, a common but unofficial choice : they could poison their husband. The third option was so widespread, that Tallinn had an exceptionally high number of widows. And that my friends, tells a lot about arranged marriages.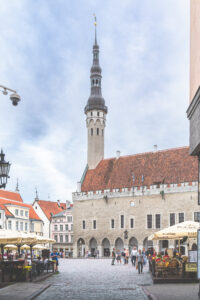 Alive and kicking
The Estonian's Capital is overflowing with life. There are venues within the city were youth creatives are taking over. Take Telliskivi for instance. Located right next to the train station, many factories and railways buildings were left empty for decades after the industrial era. The place was turned into a wide improvised venue with restaurants, small local shops, museums and cafes. It was merely transformed from the outside. So barely that most of the buildings look like they are still abandoned.
People is all you need. All you need is people. Not much is really required to turn alive such a decaying place. In fact, if you bring people with enough will to make changes, changes will happen. But you need creative and good willed characters. If you bring corporates and franchised restaurants, the spirit of the place will slowly crumble to bits. Maybe not in the next ten years, or twenty. But it will inevitably turn back to its initial state.
No ideas but money
There are many places worth to be reinvested in Tallinn. The city knows it and the developers too. On the east side of the city – in Rotermanni kvartal – old warehouses from the harbor were extended and rehabilitated. The only difference with Telliskivi is that the place is crawling with franchises, world-known tech companies, wide highways and parkings. Which makes barely 10% of the whole area interesting.
But the investors won't stop there. There's another story worth telling. In the very center of Tallinn, there is a yellow and blue truck. This old rusty truck belongs to a developer who bought the plot it sits on. Initially, he bought the lot because he thought he had enough power to do whatever he pleases. However, the city believed otherwise and denied his buildings permits for years. So as a protest, he decided to put a truck in the middle of his parcel. The truck is now rotting in the middle of field, waiting for a consensus between a greedy developper and strong willed city that won't bend for anything.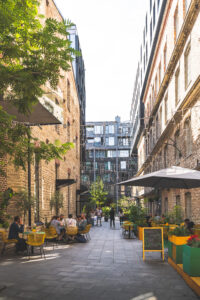 LAHEMAA BOG
Into the wild
In Tallinn I met Vicky and Simone, who were also travelling east. We got along really well, really fast. They asked me if I wanted to go with them for a hike in a bog. You should know that I never say no to an adventure. And this one was totally worth it. We walked for about two hours on a wooden path, right above the bog. With only a Mozarella-tomato sandwich and a cereal bar for our lunch. Although we rebaptized it a "tomato sandwich" as the mozzarella didn't taste anything. Especially for Simone, who is Italian after all.
In the entrance of Lahemaa Bog there is a sign with an excerpt, saying that people were muddled about these installations at first. They were wondering who would actually come here to walk over a bog. Such a weird idea, right ? Turns out it was a huge success. So good that they had to replace a good amount of wooden planks in the first five years. In Lahemaa there's a good diversity of landscapes and many facilities. Including wooden paths, an observation tower, benches, informations panel (…) You'll even find dry toilets, but use them at your own risk.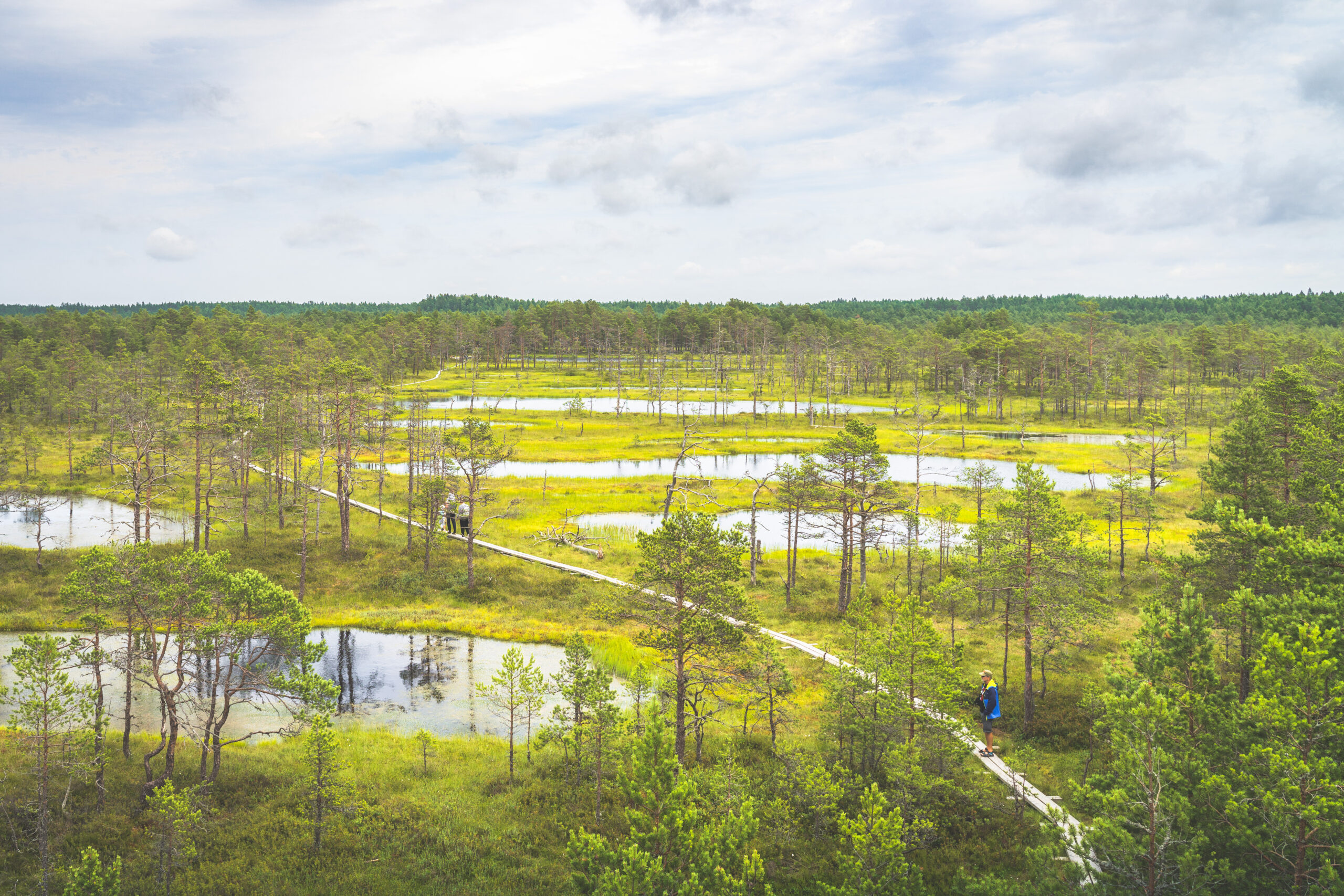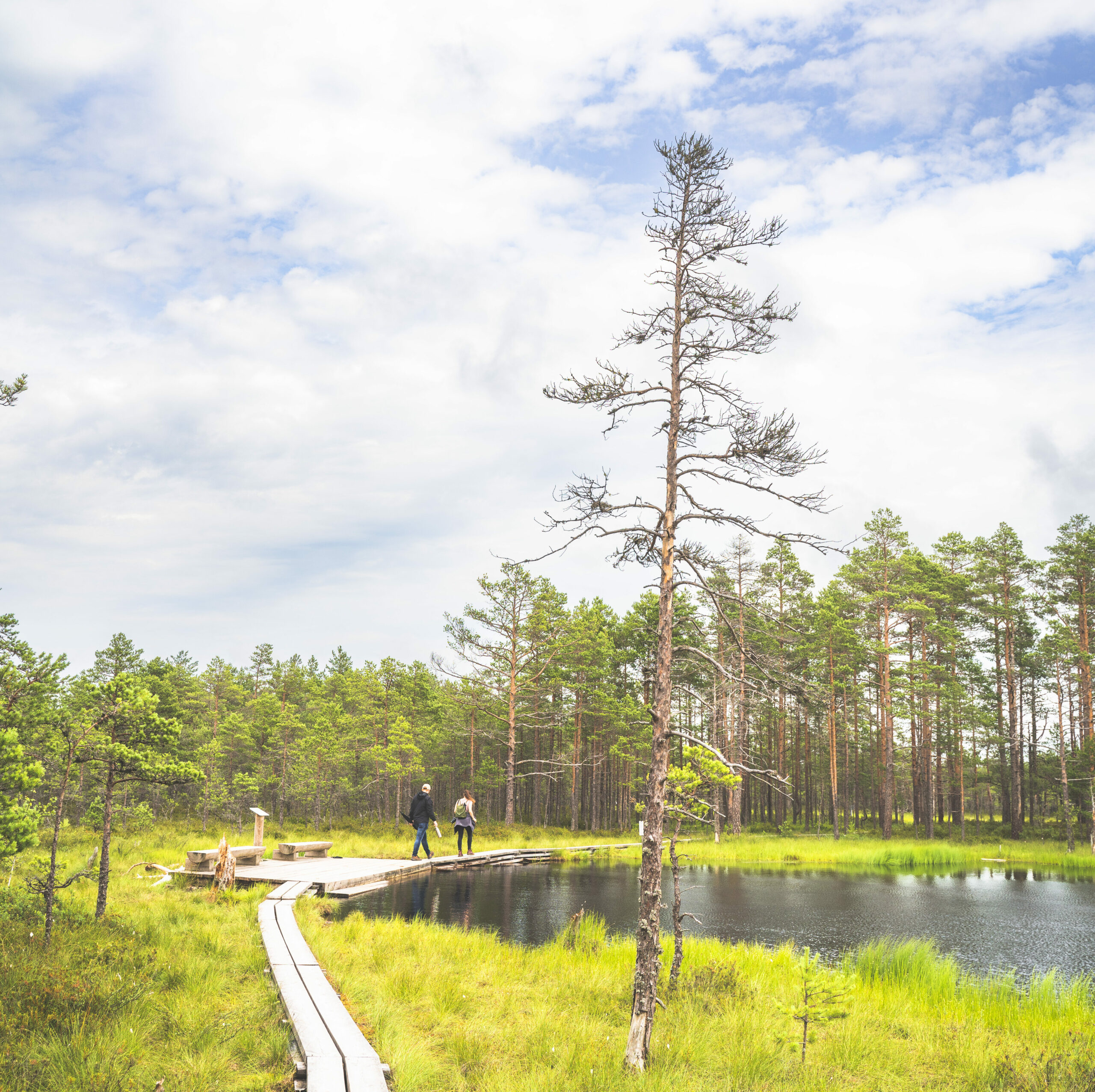 ---