"Do the difficult things while they are easy and do the great things while they are small. A journey of a thousand miles must begin with a single step."
— Lao Tzu
THAILAND
ON THE ROAD AGAIN
In the first part, we'll explore Thailand from Hat Yai, one of the most southern city, to Surat Thani, located right in the middle of the country. In this segment, we'll see Krabi, Railey beach, Koh PhiPhi (pronounced peepee, for those wondering) and finally, Phuket (pronounced Puket, but less funny). So far, Thailand is the first country where adventure was at its finest. This story involves multiple boat trips, an unexpected night on the beach and wild cobra.
Even though I liked Hat Yai for its urban life, it was formally unadvised to go there by the French government. Why ? Because of a separatist group that threw multiple bomb attacks in the area. Officials are a bit overreacting, of course, but I decided to go low profil anyways. Use my time there to work on my pictures and drink coffee. Consequently, I do have good cafes adresses.
KRABI
BUSINESS AS USUAL
Walking along the riversides in Krabi is a great way to spend a first afternoon. It has beautiful palm trees, a promenade, a path over the mangrove, tremendous views towards the limestones cliffs and the last but not the least : relentless boat drivers. Who will ask you, to take a ride with them, over and over again. However, keep in mind that they're just trying to make a living. So, just decline politely. About a hundred times.
Downtown Krabi isn't that much exciting to see. There are a few good temples, a park by the riversides and some streets that are worth exploring to understand Thai people's way of life. However, food venues are really what is worth seeking for. In Thailand you don't have to get very far to find a good meal. In Krabi, the night markets in Walking street and Black Crab, are a must see and try kind of experience. Especially if you like seafood, which is Krabi's specialty. By the way, there is no correlation between Krabi and Crab, it's just coincidental.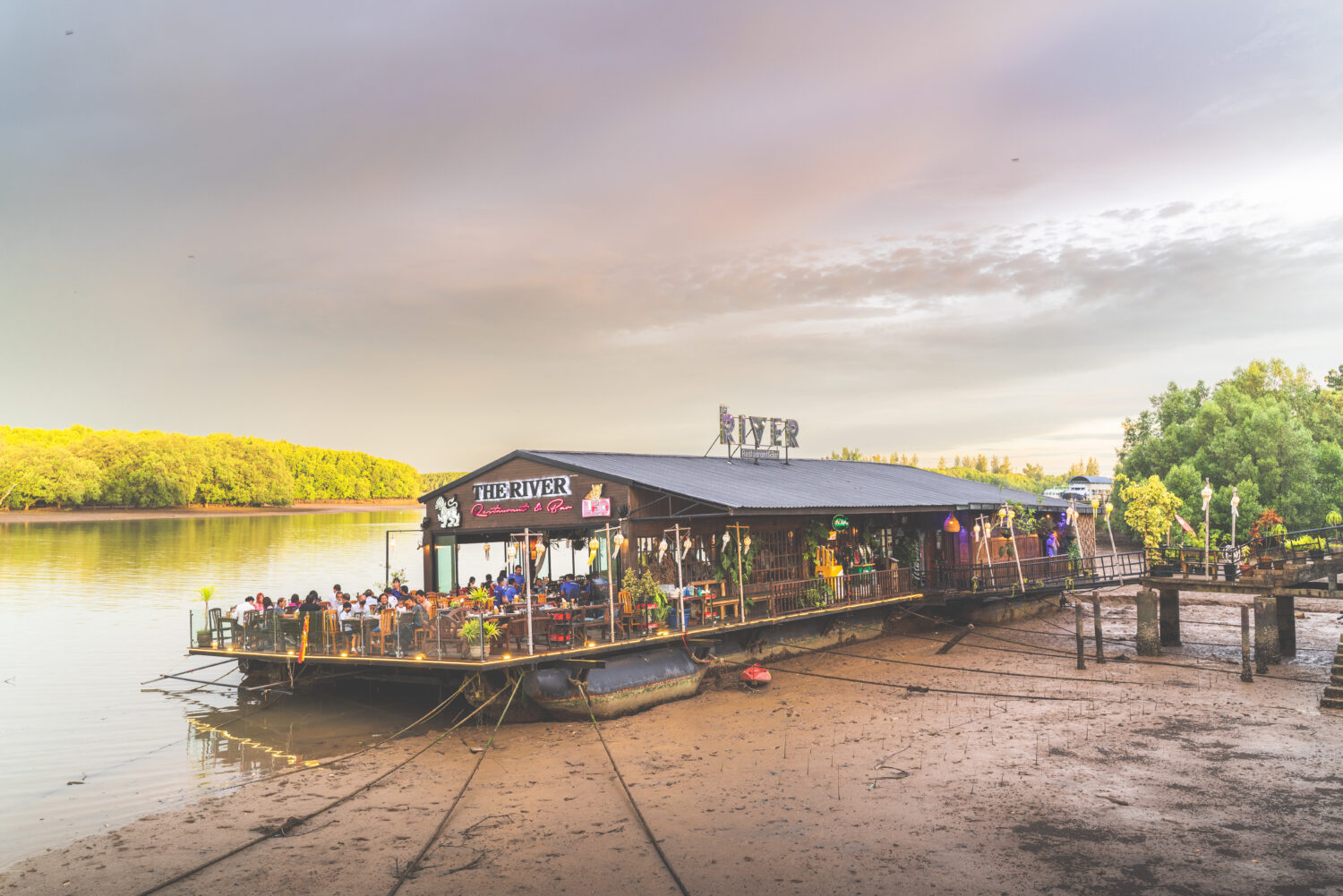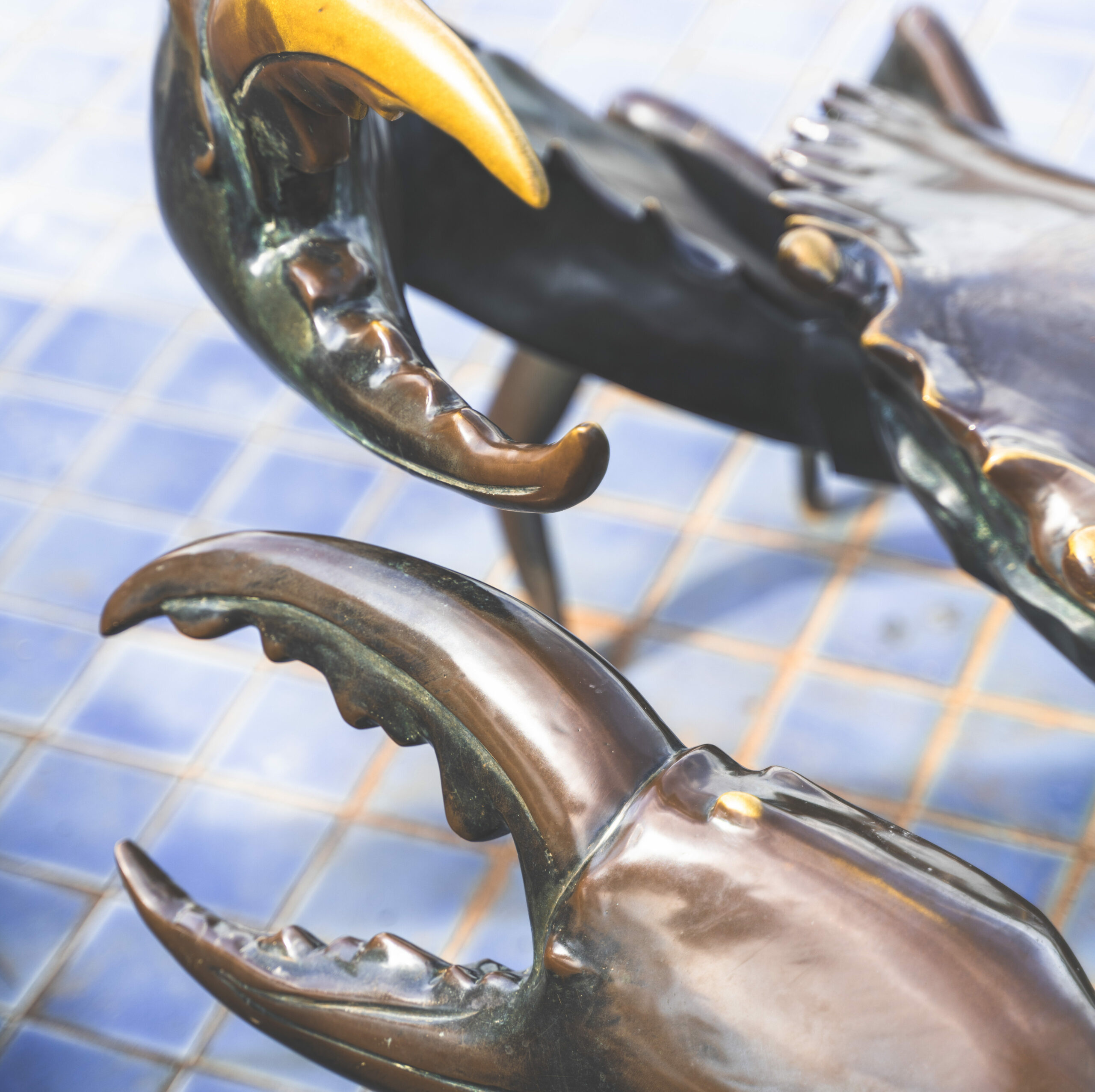 RAILAY'S SECLUDED BEACH
If you ever spend a day in Krabi, Railay beach is one of the most interesting destination around. It is a secluded beach, with many things to see and to do (if the weather allows it). To get there, you'll have to take first a Taxi to Ao Nang, and then a boat from Ao Nang beach to Railay. There are no roads leading there, that's what makes the place so magical.
Once you set foot on Railay, there is something you ought to know : the latest boat will leave around 18h. Now, some boats might leave later. But they might not. If there are not enough people to fill them, the drivers won't make the ride. Which actually makes sense. How do I know that ? Well, I was stuck on the beach that night, because I choose to stay and watch the sunset. So, after realizing that I couldn't make it back to Krabi, I booked last minute a room in the only hostel in Railay. A fair compromise, as it was only 5€ and they have a gigantic swimming pool in which I didn't even have time to dip my toes in. So my advise is, take a night on the beach, the prices aren't higher than in Krabi, and by night, the sunset alone is worth staying for.
The landscapes around Railay are as wild and authentic as they can be. There are many high cliffs emerging from the water, fathomless mangroves, and white sand beaches surrounded by a wide variety of palm trees. Also, you'll find many monkeys fooling around. And of course, those beautiful long tail boats with -plastic- flowers and fabrics around their prow, supposed to protect their sailor from the sea's treacherous behavior. In this place, all you have to do is take out your camera, and click away. The landscape will do the rest of the work.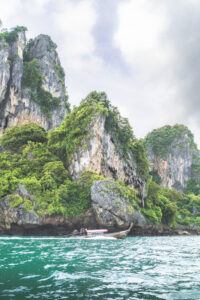 PHIPHI ISLAND
THE BEACH
on PhiPhi island I chose to stay in Sunset Bay, a eco-resort located 30 minutes away from the city. At the edge of the jungle. Inside a minimalistic small wooden bungalow. No air conditioning, outside showers, low consuming light bubbles and stuff stealing monkeys -it was asked to close the bungalow properly while going away, or they would enter and help themselves browse into your stuff-. All in all, one of my best experiences because the tenants were really keen on protecting nature on the island. Every evening you could hear "Ooh!" "AH!" "Ughh". Tourists screaming because of spiders and unknown bugs of the sort. It was kind of funny, until something similar happened to me in Phuket… Karma ? Maybe.
Koh PhiPhi is a small paradise. Even if you are not into white sand beaches and turquoise waters, the frame is utterly outstanding. The island is formed by a symmetrical double crescent, creating two creeks surrounded by those monumental high cliffs topped by endless jungle forests. A magical place, unfortunately endangered by mass tourism. Even with the effort to keep everything clean, there are many areas were plastic and other wastes were stacking up. However, the good thing is, Thai government is protecting more and more areas with quotas of visitors and even blocking access to places like Maya bay, some time a year.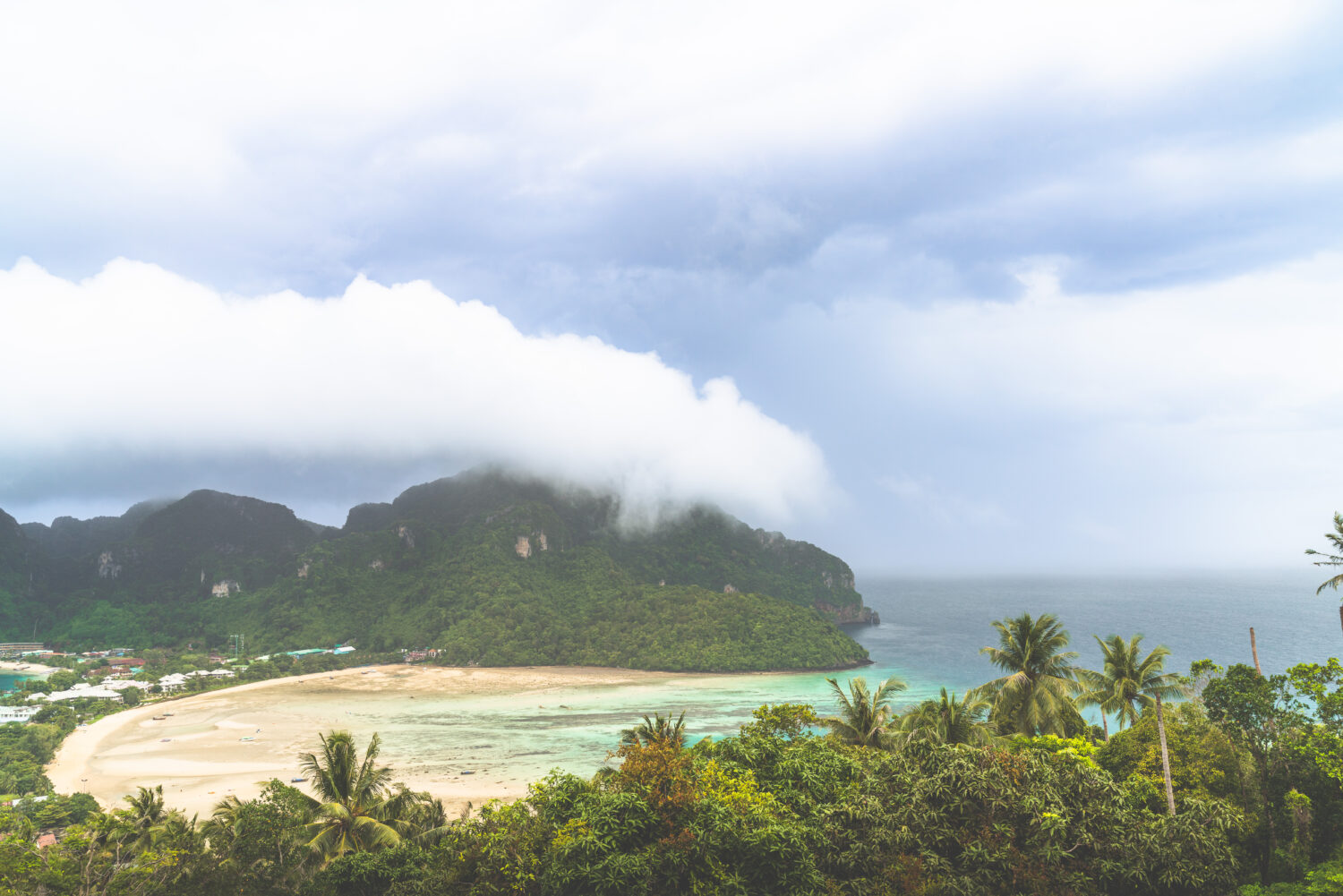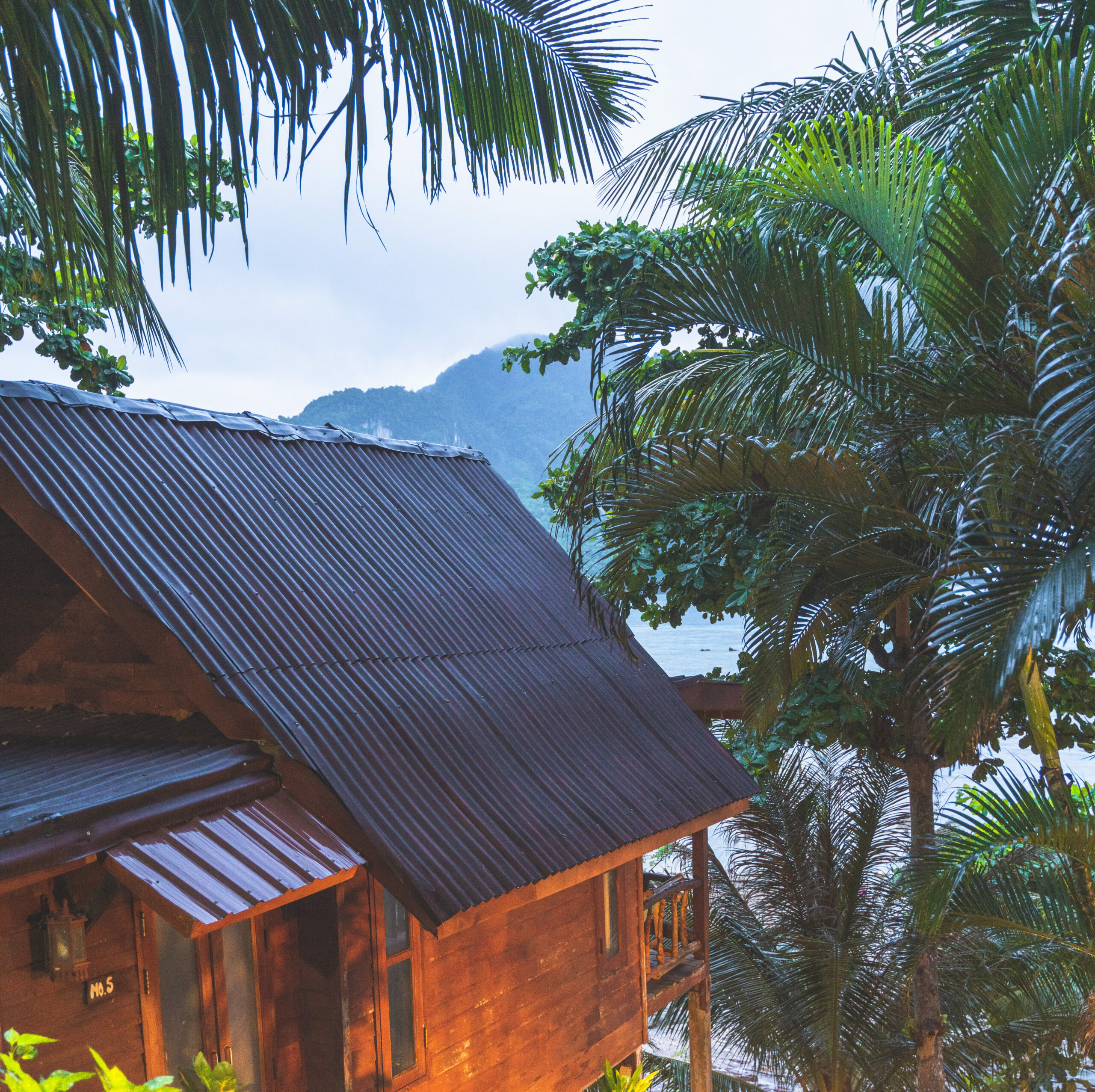 AFTERNOON BOAT RIDE
On Koh PhiPhi there are not many ways to go around. The easiest way is to take a long tail boat to go around. They have many organized tours scheduled with different time sheets. Usually they go like Morning / Afternoon / Whole day. The island schedule and activities are pretty much the same for all the tours. But the prices might differ from one company to the next.
The afternoon tour was the best suited to me, as a whole day is generally too much. A half day tour includes monkey beach, around Koh PhiPhi, Exploration around Koh PhiPhi Lee, and a quick stop at Maya Bay, which is closed for Coral preservation during the low season. The tour generally ends with a sunset followed by a night dive into the sea to swim through the phosphorescent plancton.
Even though it is very touristic, the tour is a must do. There is no other way exploring around. But I am not gonna lie, the first ride to Monkey beach was really a downer to me. It consisted of tens of boats lining up, tourists knee high in the water, taking pictures of those poor monkey, bating them with whatever they could. The place smelled peepee and monkeys had no part in it. After this bad experience, we moved on to snorkeling spots which was way better. We saw beautiful fish and small Coral reefs inhabited with stunning wildlife. Following that, we moved from one spot to the other, seeing those majestic high cliffs, untouched beaches and inaccessible wild islands. A beautiful scenery.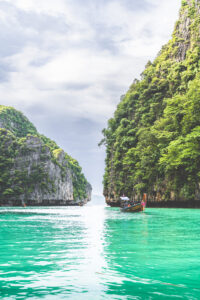 PHUKET
THE CITY
Phuket city center is a hive with buzzing bees. Shops, cafes and restaurants are located in those old colonial style buildings. Most of them are open until pretty late, so browsing the streets by nightfall is a real pleasure around those parts sprinkling with life.
Around Phuket there are many beautiful temples. Those are called Viharn, they are big assembly temples covered by multiple roofs, ornamented with beautiful dragon shaped fascia boards. They usually host a statue of Buddha in one of its many poses. In those Buddhist temples, you'll notice two redondant things : dragons and a gong (or bells). Those are to ward off bad spirits from the temple. Near Phuket, Wat Ko Sire is a temple located on one of the highest hills. The Temple is very unique and offers a wide view towards the horizon. But it also hosts a Kyaiktiyo Pagoda, the replica of a golden stone that was, "precariously perched on a strand of the Buddha's hair" according to the legend.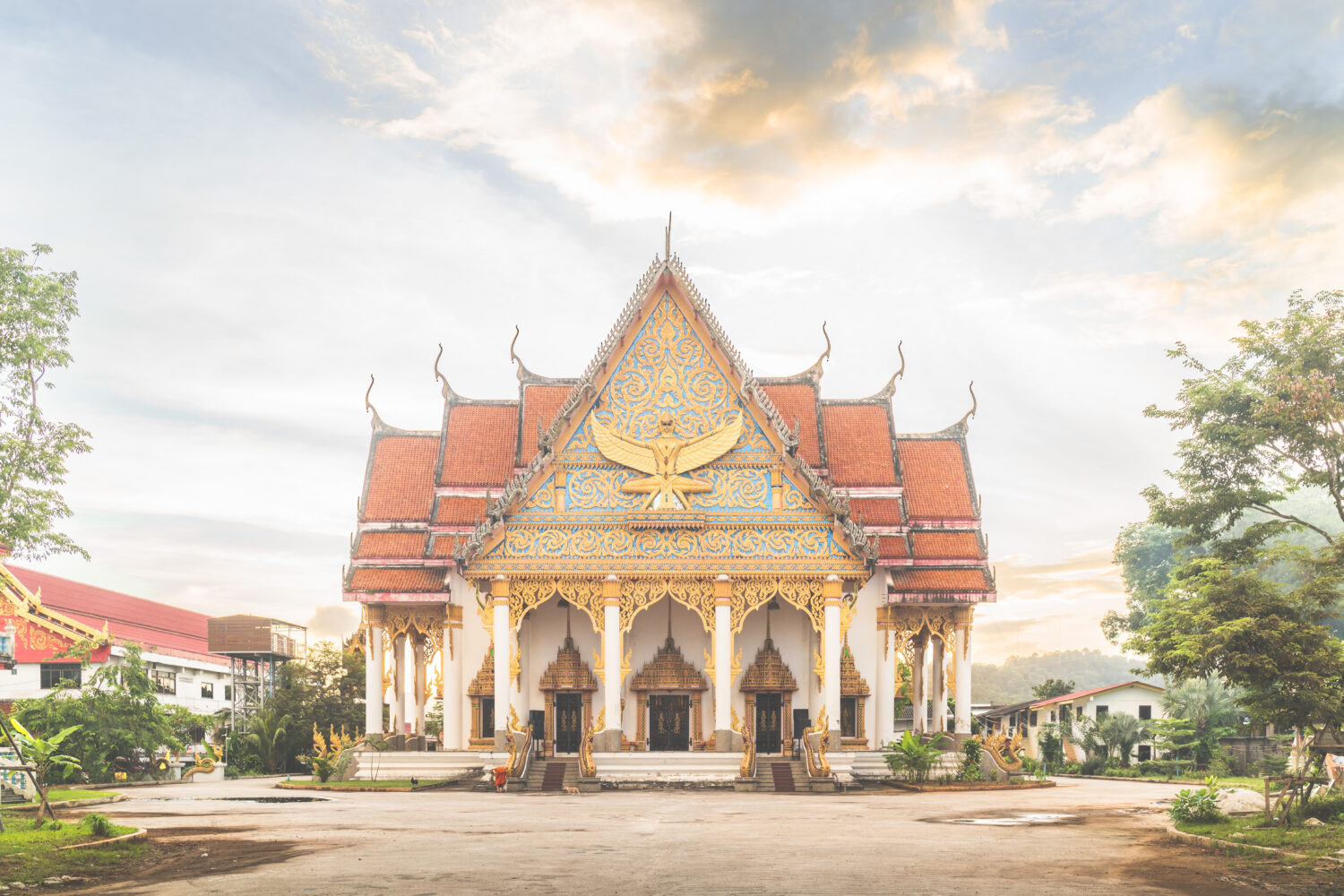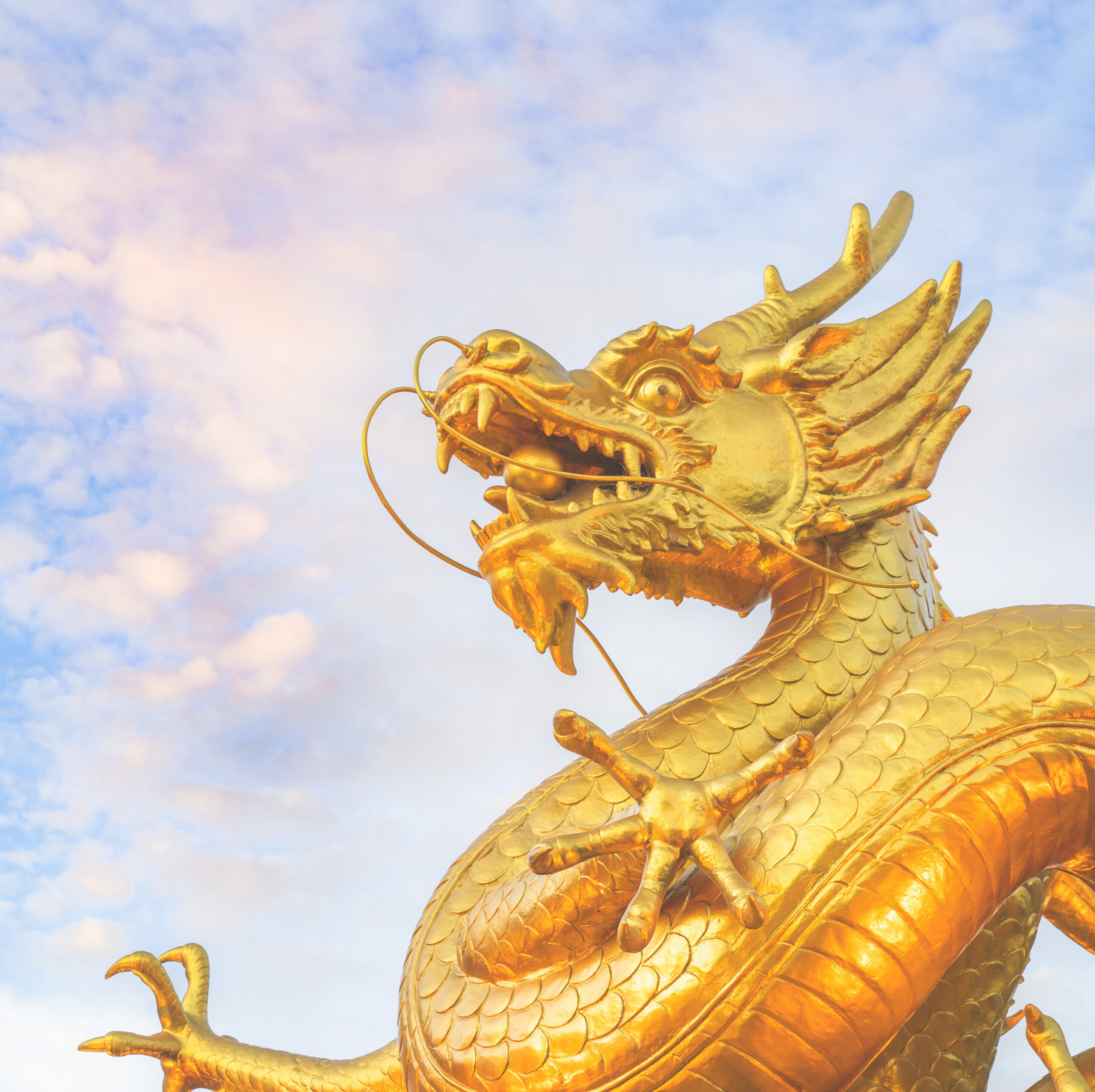 BIG BUDDAH, GHASTLY COBRA
Some days ago I shared an Instagram story stating a misadventure while venturing in the jungle to reach the Big Buddha of Phuket. One of the scariest moment of my life. For all those who were wondering, here is the whole story.
It all started one sunny morning, when I woke up with the idea to take a bus followed by a small one hour hike in the jungle. Firsthand, finding a bus stop in Phuket was no easy task. There is no sign, shelter or schedule sheet. You have to keep your eyes wide open and wave the bus to get in. After a 45 minutes ride, we finally arrived by Kata village. A small town at the foot of the hill. A minute later I was in on the trail to reach the top where the Big Buddha was located. It was a one hour trek into the jungle. No big deal. Except there was. The hill was very steep and very muddy because of the last rain shower. After 45 minutes, walking very carefully through the narrow path, I suddenly heard a hiss. Stoped, and instinctively took four steps back. For a Monocled Cobra was standing 30cm away from my feet. One of the most deadly on the planet. The snake was warning me, and I got his message.
I was scared shitless and alone on a path barely used, but there was no other option than going forward. So I just spend the next 15minutes with my eyes extra peeled. Checking every bush, rock and grass thicket. Even though the odds of finding two in a row were very slim, my survival instinct was on high alert. After those 15minutes, I finally reached the Big Buddha, where I stopped for about an hour to take my breath, and gather myself back from this troublesome event. After what I just took a cab back to the bottom of the hill.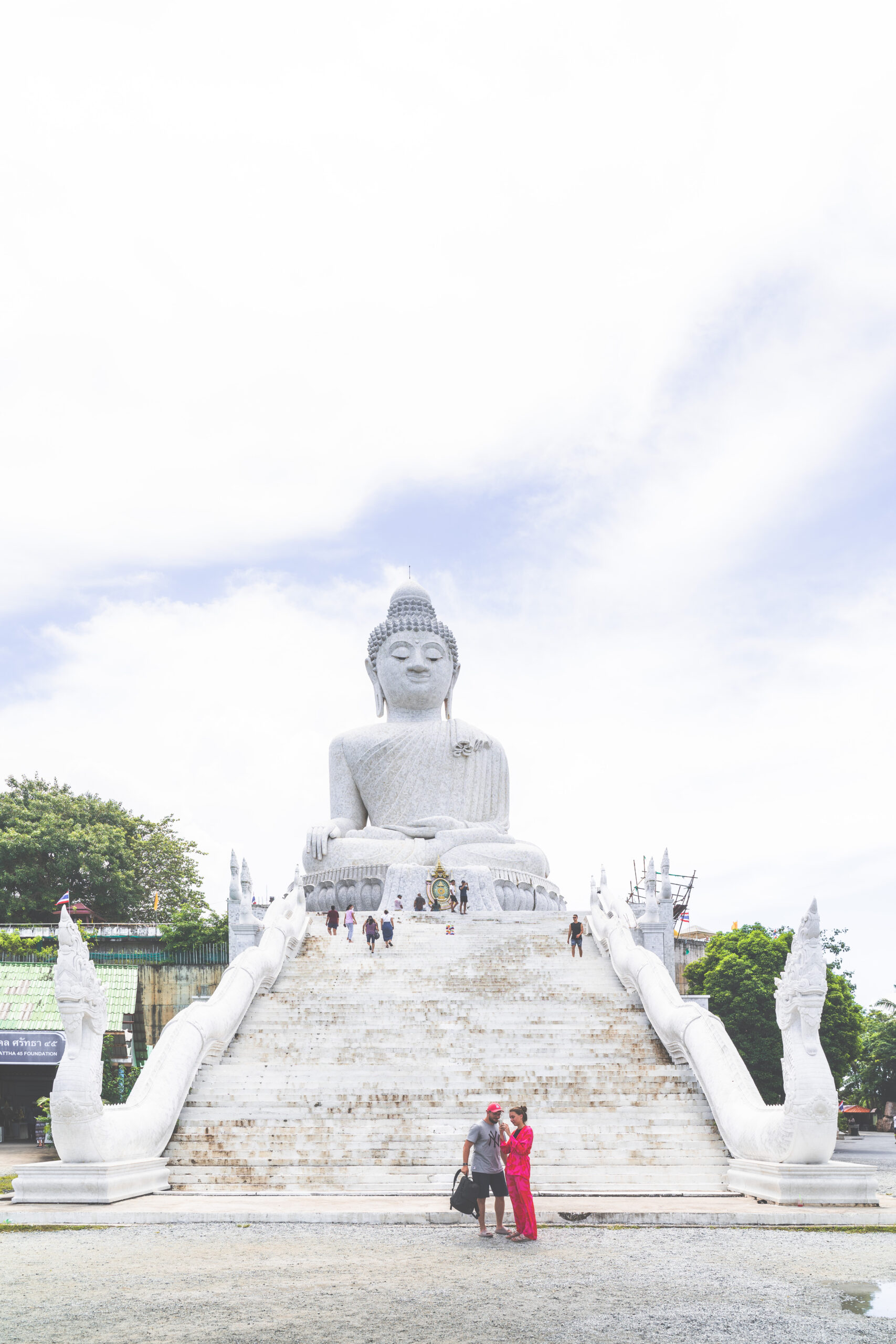 CONCLUSION
Although sharing kilometers of borders with its Malaysian neighbors, Thailand is very different. Much more touristic, maybe, but way more chill and layback. The first time I entered Thailand from Malaysia I knew I was gonna love it. I had an ineffable strong feeling about it.
Although many bloggers will tell you to be very, very careful, I've never felt unsafe in Thailand. Not even walking some remote street by night. People might try to sell you overpriced stuff but that's about all the risks you'll get. Generally speaking Thai people are very respectful.
Do not venture alone in the jungle. if you have no other choices, take the necessary equipment and read about what to do in case of a snake bite. Emergency number in Thailand is 1669.
Thai food is really good, you can blindly try anything they have, you shall not be disappointed.
Careful with the taxis, especially around Phuket, their prices are way over the average. Try using grab to check if the price range are correct. (But even on grab it might be excessive..)
You are a tourist in a very touristic place. Meaning you'll be a target for about anything that can be sold.
Check multiple places for the prices. Not necessarily to try to get the lowest rate, but to have a general idea of what costs what. Because some boat drivers will take advantage of your ignorance.
---