"I am interested in ideas, not merely in visual products" Marcel Duchamp
In depth
I know how I often extend a bit too much on exhibitions, and this time will not be different. Sorry but not sorry. Although, I am going to bring some subjectivity into what I saw in Hannover. Hopefully it won't be as straightforward as the previous articles. Be ready to witness a shift in my writings, or not.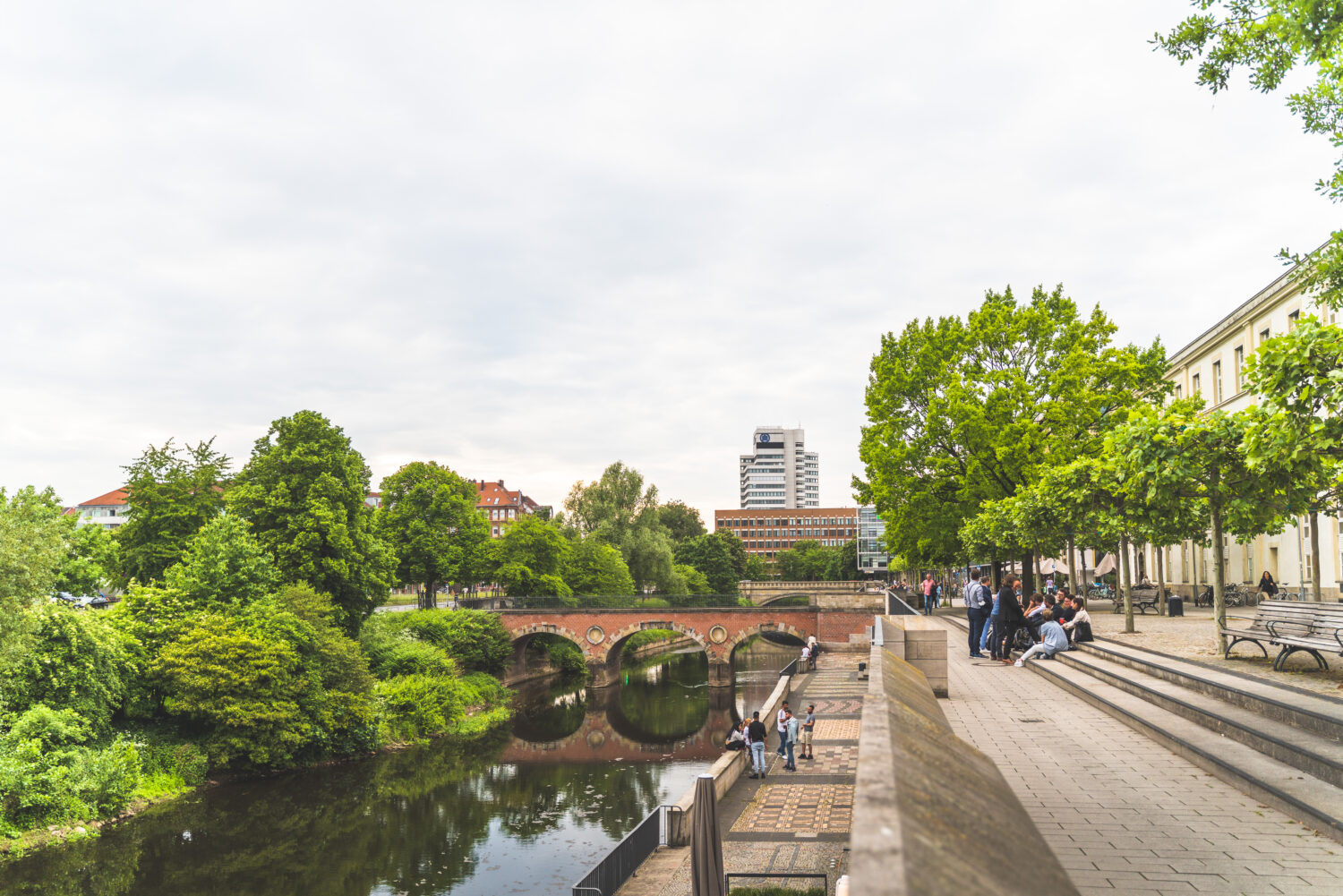 Cityscape
Sometimes I find myself imagining how a city would look like if World War Two, never happened. In Hannover, some buildings survived here and there, giving a glimpse of what it was before being bombed out. A lot of well manufactured brick buildings are still standing out from the concrete reconstruction era. One can easily picture how beautiful it used be.
Hannover is very green, the urban structure is developed around the Maschsee : a lake almost twice the surface of the Jacqueline Kennedy reservoir in Central Park. Along the lake, a network of parks, promenades and green boulevards makes it even wider. Although exploring by foot is easily doable, I took me a good fifteen walk to only cross Obere Leine park. This can give you an idea of the scale, especially around the Maschsee. All things considered, Hannover has great urban sequences, but the city isn't as fun as Münster to explore. It's very disperse and it lacks this little spark that makes it alive.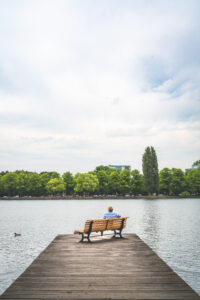 Here and there
Nonetheless there is architecture to see, art to witness and urban venues to go to. Some monuments survived the war like the Anzeiger Hochhaus, a beautiful expressionist brick building with a huge copper dome. Or else, the New Town Hall, a neo-classical building standing at the border of Mashpark, or the Apostelkirche a church made out of red bricks located a bit outside the old city. Then if you make it to the city center, you have Marktkirche next to the Altes Rathaus, two well manufactured brick buildings. Amongst other constructions, these two are part of the reconstruction that was aiming to restore historical building to their original state. 
Also there is Alter St-Nikolai Friedhof, an old cemetery which is now a park, where the dead share space with the living. Spooky eh ? Quite uncommon for us French, but not so much for German and northern people. I even saw some dude leaning on a tombstone while drinking beer, It sounds disrespectful, but if you think of it, it's just a matter of culture. Along with the old cemetery, the city kept some church ruins from WWII as a reminder of the destructive power of war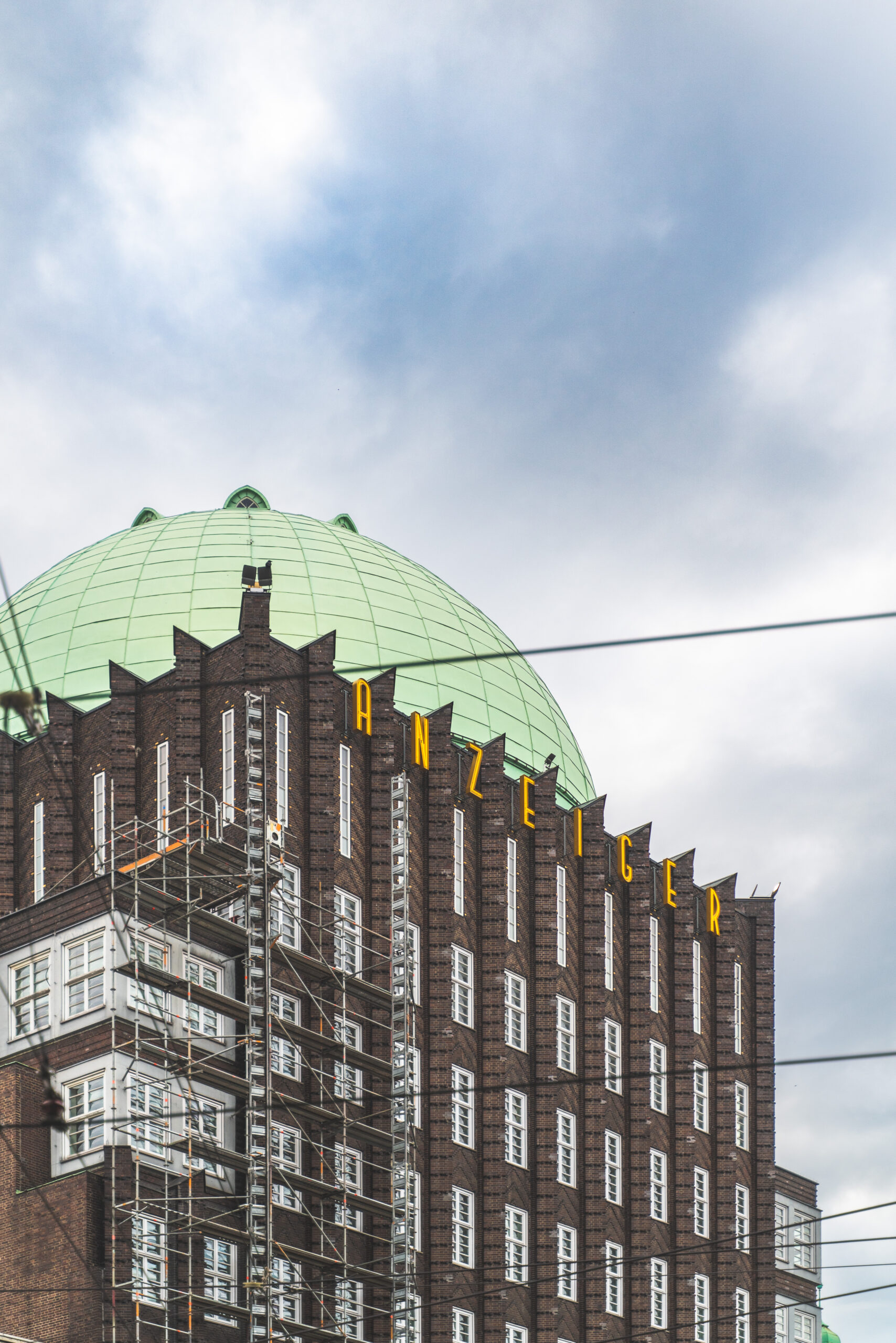 STORYTELLING
If there is one museum worth going to in Hannover, it is definitely the Sprengel Museum. The last extension was made by swiss architects Meili & Peter, and opened in 2016 with an impressive modern art collection. But like in many museum, a specific exhibition will always struck you more than the others. Out of five temporary exhibitions, Gergen Sind was the most appealing to me. Featuring Marcel Duchamp, Carl Fredrik Reuterswärd and Öyvind Fahlström. Respectively one French and two Swedish artists expressing similar ideas.
Their mottos were : Art is whatever you want it to be ; art has a value society allows it to have and art can also be fun. The greatest anecdote I read about Duchamp is the one time he draw a check for his dentist. He literally made a check out of a blank page, the check was worthless in itself and impossible to cash in, but since it was Duchamp who signed it, it was worth way more than the value written on it. This simple gesture tells a lot about the market value of art, and the place of the artist, categorized by its popularity.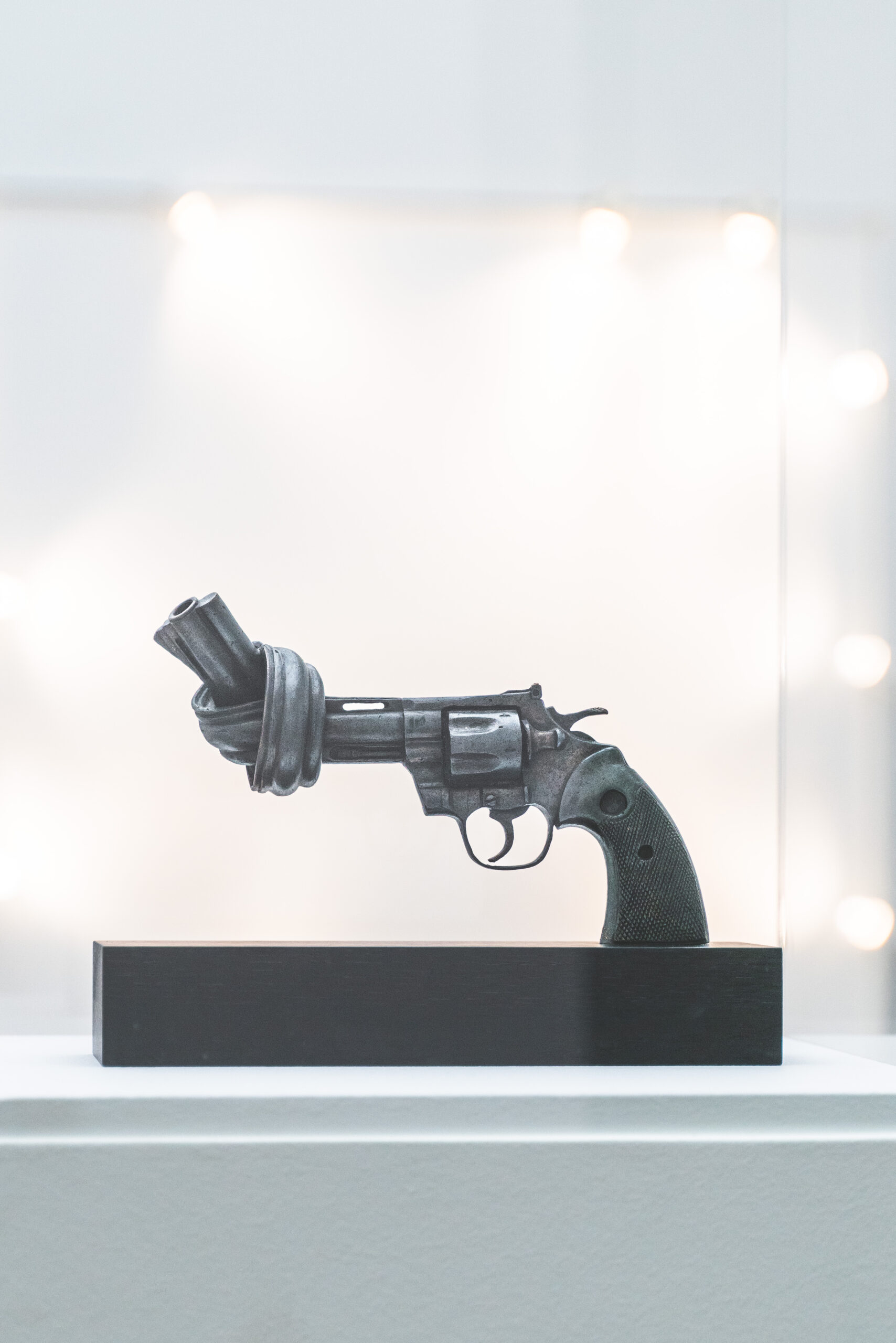 This exhibition made me think of how storytelling is important in human interactions. What I find fascinating in art in general are the stories the artists are either creating or reinterpreting. And when the history doesn't apply, the context is there to back it up. Art can struck by its composition, colors or textures, even though only a deep discourse linked to it makes it come alive. In the Avant-garde movement the artistic approach is the story itself. The concept becomes art.
When art isn't figurative people usually say "I don't get it" I've hear that a lot while strolling in museums. "Ich verstehe nicht" said an old lady at the Neue national gallery, trying to understand a sculpture from Hans Josephsohn, that looks like a piece of grey dirt he just put there for no reason. Well, even though we don't always have to understand, we always try to make sens of things, it's a human precept. So if something in abstract art isn't clear, we tend to make our own stories. Think of it as clouds in the sky, our imagination is always trying to interpret the shapes as something familiar. We see a giant boar, a bird or a butterfly when it's just suspended particules of water. Art is quite similar that way.
---