"I don't believe architecture has to speak too much. It should remain silent and let nature in the guise of sunlight and wind."
—Tadao Ando
JAPAN : WEEK II
SLOWLY HEADING NORTH
For the second week in Japan, we will explore one of the last standing medieval castle in Himeji, and the architecture of -once again- Tadao Ando in Kobe and Osaka : his city of residence and working place. In order to understand modern Japan, we will make a brief stop in the fifteen century, exploring the tales of the Daimyo, Shoguns and legendary Samouraïs. Also, this will compensate for all the architecture we're about to dive into.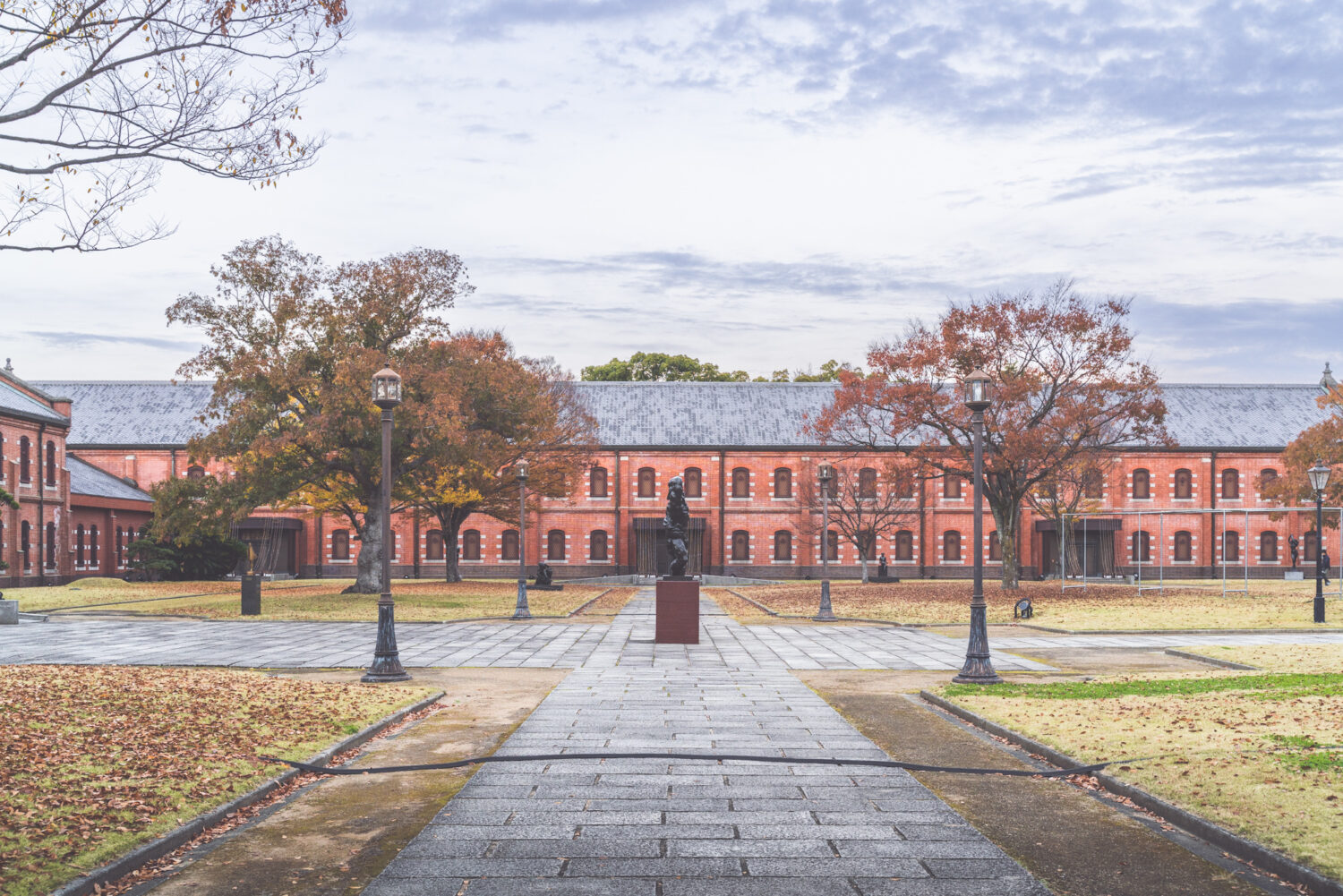 SHOGUNS AND SAMOURAÏS
So as promise, we will start with a broad history of Japan. But only what we need to understand how tradition made its way in contemporary Japan. Not more, I pinky swear. For this time though, we'll focus on a very specific period that lead the country to unify : the 16th and 17th centuries.
Japan we know nowadays is a peaceful haven where its prosperous people live in harmony with each others, but it wasn't always the case. In the feudal period, Japan knew as much wars as Europe did during the middle age. Except that for Japan, there wars were from within. Brothers were killing brothers for hundreds of years of civil wars. Up till the beginning of the seventeenth century, Japanese daimyos fought relentlessly for power. At that time, Japanese society was highly hierarchal. On the top were Shoguns : the leading elite, subordinate by the Daimyos : local warlord who owned big chunks of land. Under them, the samouraïs, whose lands were given by the daimyos in exchange for their participation in combat. Finally, fighting under their authority were the foot soldiers.
Although, for centuries, the shogunate wasn't effective : daimyos were fighting one another in bloody civil war, reaching for the ultimate power. Until Tokugawa Ieyasu reunited Japan under the same banner. At the beginning of the 17th century Ieyasu appointed himself as a Shogun, putting an end to the everlasting internal struggle for power. But Samouraïs, who fought for generations and knew nothing else but combat, had to be repurposed. Hence, when the shogunate was reestablished, Japanese elite turned themselves towards culture and education. Samouraïs became bureaucrates and Japanese culture developed at an insane rate and thus, became very sophisticated over a short period of time.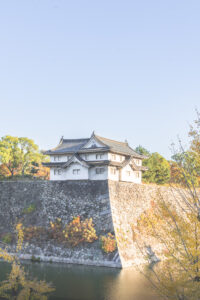 HIMEJI
AN UNEXPECTED FIND
At first the plan was to stay five days in Osaka, but since the city is barely touristic, hostel are extremely rare, especially if you try to book last second. So this line of events lead me to choose two others destinations. To be fair, I don't regret it an once. Himeji was the more logical but I didn't really know what to expect there. After consulting the famous search engine we all long for, several things started to pop up. Firstly, the four centuries old castle. Secondly, several buildings made by Tadao Ando. Thirdly, the old town and the landscape around the castle area. Way more than needed for a day in town.
In Himeji I stayed at the Perch hostel, one of the cutest I have been to in all my journey. The tenants are an extremely adorable couple and it was located in Tatsuno (photo below), a small Japanese village, surrounded by hills on the outskirts of Himeji. Even if it was only for a night, I really could feel the serenity of the place and the good care the couple invested in it, it felt like it was a part of their own home. I will never forget the waffle I had the next morning. Freshly baked by the landlady, a delicious taste of heaven. Maybe I am exaggerating, just a bit. I even had a picture with her husband to immortalize this moment.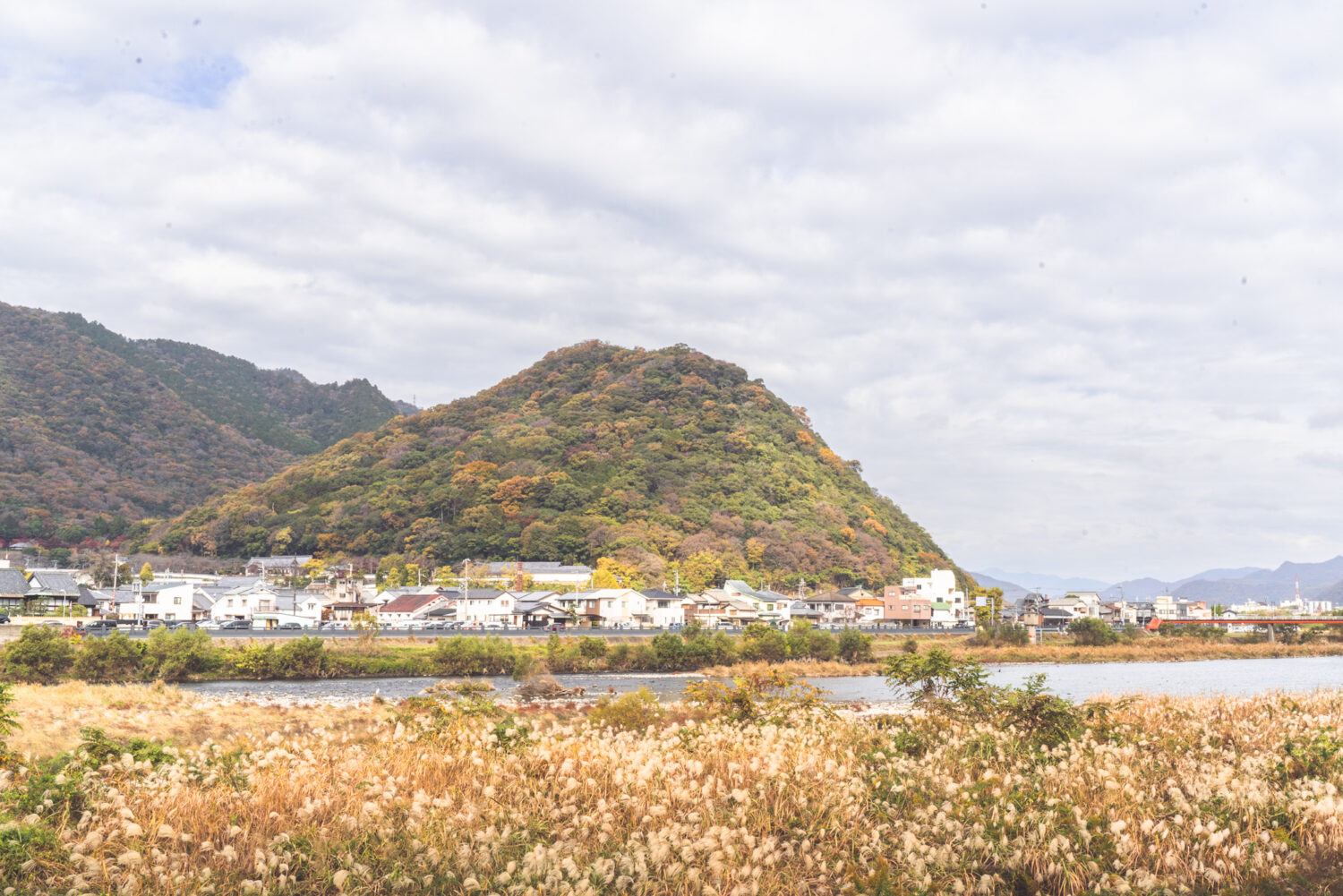 ONE OF THE LAST WOODEN CASTLE
The Afternoon, I headed to Himeji castle to visit one the last wooden feudal castle in Japan. Because yes, usually, castle are reconstructions based on old plans, made out of steel and concrete. I am not gonna lie, it was a bit of a disappointment when I visited Hiroshima castle and figured it was all concrete. So when I read that Himeji had one of the last wooden castle standing, I couldn't miss it. Not only Himeji castle is a stupefying wooden construction, it is also a museum depicting the context in which it was built, as well as all the history following its years of use. The castle was initially build in 1604, by a local Daimyo. Since then, it resisted all wars and was even completely dismantled piece by piece in the 50s, and then rebuilt.
The place not only has a perfect location, it is also surrounded by incredible gardens and wide open spaces all around. A perfect venue to stroll around and enjoy the narrow, town like city streets bordered with small canals. If you have time there are also plenty of museums around, like the museum for literature, another magnificent architecture piece, smartly integrated in the landscape and design by Tadao Ando.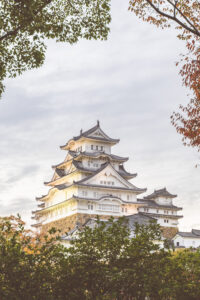 KOBE
CONSTRAINED LOCATION
On the road to Osaka, I stopped to Kobe, located on the eastern coast of Japan. The city is stuck between the sea and the mountains. This specific setting constrained the morphology of the city, which stretch itself linearly over time. Hence, Kobe is very narrow, but very long. It really doesn't feel like a big city, even though the population reached 1.5M inhabitants.
ARCHITECTURE & ART
In Kobe, many projects from Tadao Ando have seen the light for over than 3 decades. The most impressive being the Rokko ensembles. Four appartement blocks, called respectively Rokko I, II, III and IV, that were built on the steep hills of Kobe. Over the years, the buildings were more and more taller and wider. Rokko I was built in 1983, it was a modest and well integrated set of 20 units appartements. The volume resolved the topography with a really simple gesture, the cubic volumes were forming a stair-shaped mass, on which each roof was the terrasse for the upper condo.
But Ando also designed Kobe prefectural museum, as well as the whole urban spaces surrounding it. Although not a real fan of the urban spaces, the museum is once again a great exhibition space where Ando elaborates once again a striking promenade, leading the visitors from art to nature through various typologies of spaces.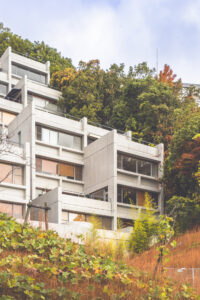 OSAKA
CULTURE IN OSAKA
Osaka is the third most populated city in Japan, right after Yokohama and Tokyo. A buzzing city which is mainly turned towards business. If you long for history and sightseeing, Osaka will kind of leave you dry. But it doesn't mean the city isn't interesting, Osaka castle for one, is also a great place to learn about Japan tumultuous history.
Osaka also have nice riversides and a good museum of modern and contemporary art, called Nakanoshima. A good place to see local and foreign art. When I went there they had a good exhibition on Lautrec and Mucha. I truly recommend it not only for the Art inside but also for the views it offers on the city. Plus it is located by a pleasant riverside park.
America-mura is a very well known district that you cannot miss in Osaka though. An American-like neighborhood, where you can find local street food like Okonomiyaki (a sour pancake with mayonnaise and octopus) or Takoyaki (Octopus based spherical dumplings). For vegetarian, there are some options too, as Okonomiyakis are fully customizable – it is actually the concept of the dish- as for Takoyakis, well, you'll just have to find the right place.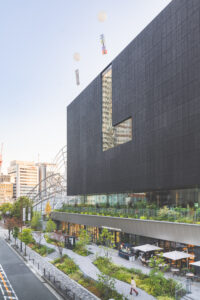 TADAO ANDO IN OSAKA
Now is a good time to talk a little bit in depth about Tadao Ando. I know that it's not easy for everyone to truly appreciate his work. At a first glance, it's all made of concrete and isn't necessarily appealing. So in order to really enjoy his work, here is a small introduction to Ando himself first, and then his practice.
Ando was born in the 1941 in Osaka. In is first years as a young adult, Ando was a professional boxer. But after visiting the Imperial Hotel in Tokyo, designed by Frank Lloyd Wright, he decides to start learning architecture by himself. After learning how to draw, and taking night classes, he left his home country to travel around the world learning directly from architecture itself, visiting masterpieces from the moderns : Mies Van der Rohe, Kahn, Wright and Le Corbusier. His self taught experiences allowed him to forge his own outlook, firmly including traditional Japanese precepts in his designs, such as establishing a procession (similar to the Japanese Shrines) and taking the natural elements into account.
All in all his architecture reveal nature, which emphasized with a conceptual approach of space. Meaning that Ando uses simple figures and geometrical shapes to erase the stature of architecture in the name of nature, which can be as abstract as light, rain or even wind. His buildings are most of the time made out of concrete with the same metric : the tatami. This metric is used as a tool to subconsciously give a scale to the visitors. It allows his architecture to be structured by a human-size, human-made material.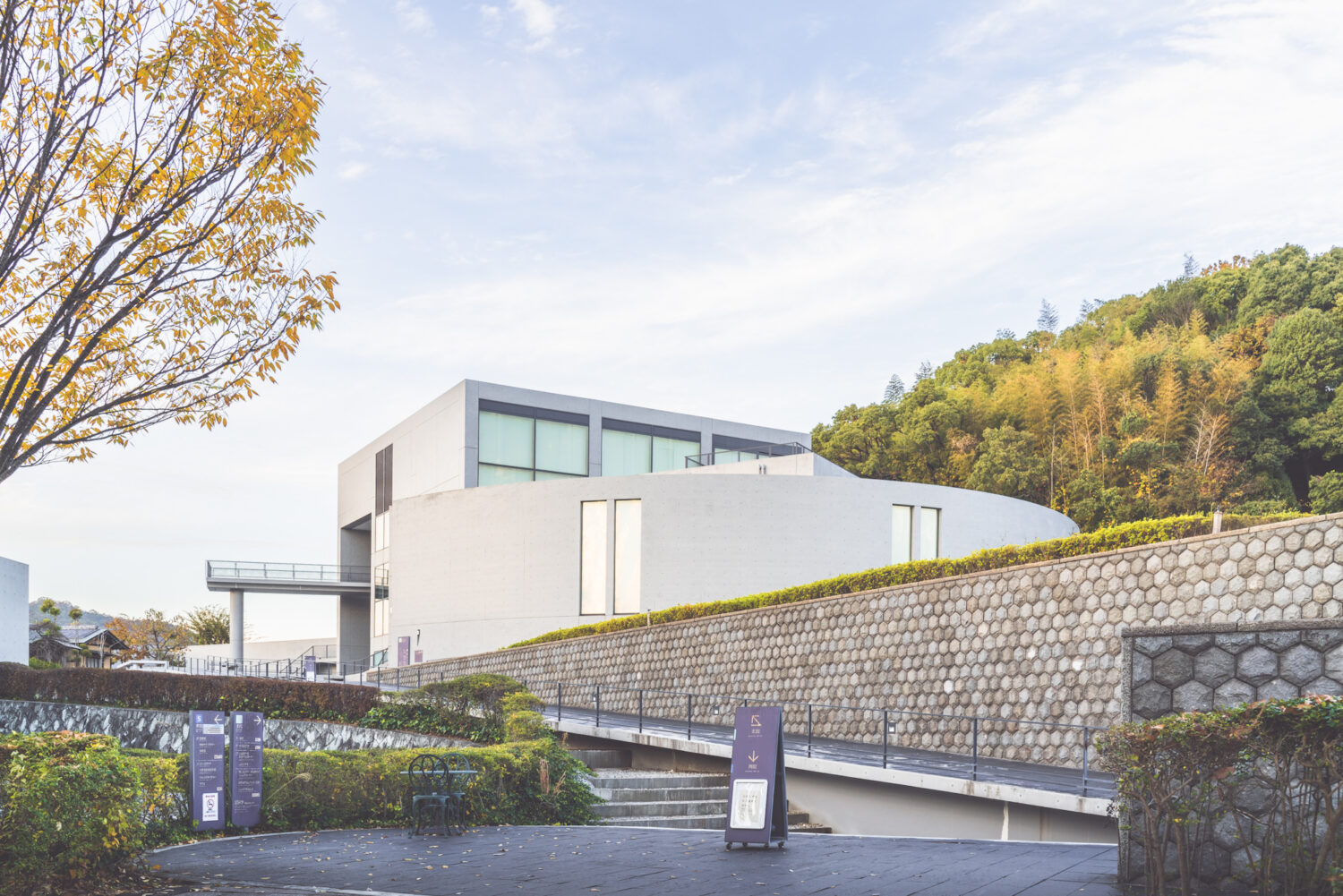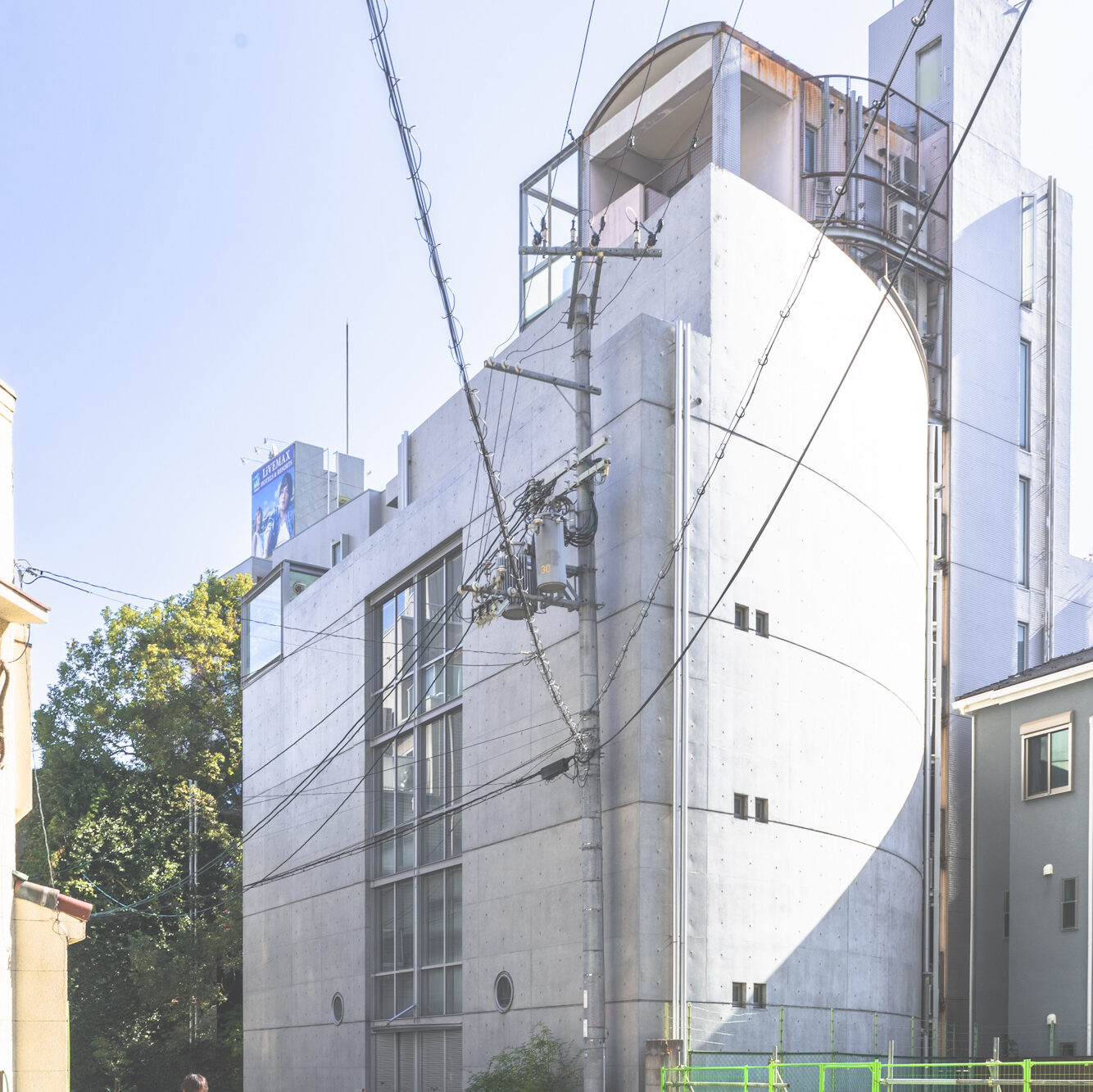 A BUSY WEEK
Visiting a wide and dense country such as Japan is far from a peaceful journey. Everyday is a new adventure lurking around for some good places to go, strolling the streets with infinite possibility -from a photographer standpoint- there is no rest from day in to day out. Whatever that means. But Japan doesn't want you to rest. Japan wants you to go with its own pace : wake up early, wait your train in a perfect line, wander around, bow to some random nice Japanese people, take a small snack at the 7/eleven or find a good ramen bar, eat (WHILE NOT MOVING), sleep, repeat.
---