"I know not with what weapons World War III will be fought, but World War IV will be fought with sticks and stones."
—A. Einstein
SOUTHERN JAPAN
FIRST WEEK IN JAPAN
For our first week in the land of the rising sun, we'll explore three average size cities. Our flight from South Korea will lead us to Fukuoka a medium size coastal destination. Followed by Hiroshima, which became one of the world most (in)famous city and Miyajami, a small Island located south of Hiroshima. Our first week will finally end around Okayama, on the beautiful side of Naoshima, an island dedicated to art, architecture and nature.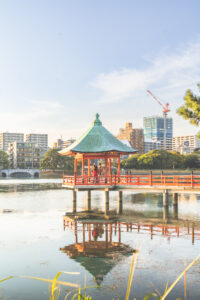 FUKUOKA
PERFECT HARMONY
Going through Japan made me realize why Japanese people are so spiritual. There is something about this country that makes you wanna believe there is something more out there than just a world of physics. Wether it is in the Japanese garden of Ohori park, or in the historical places such as Fukuoka Castle ruins, a feeling of deep serenity always arises from within. Even in some contemporary places like the Fukuoka art museum, the architect found a perfect equilibrium between the built volumes and the gardens, making both intertwine onto one another.
Harmony is also very palpable in Japanese shrines. It feels like most of them are suppressing architecture, in order to highlight nature and nature only. As if they did nothing to the landscape but channel the elements. A bridge connects two places, a stone stairway allows you to walk amongst high trees, a small wooden roof hosts a statue of a deity (…) The built environment almost erases itself so one can see the colorful trees, hear the water flowing and smell the sap of the pines.
in Japanese shrine arrangement, everything revolves around a meticulously calculated procession. In the Nanzoin shrine, where a huge lying Buddha is pausing, the walking pathway is almost as important as the shrines and deities themselves. Many sites like this invites the visitors to stroll about slowly, praying around statues, making donations and enjoying the landscape barely touched by constructions.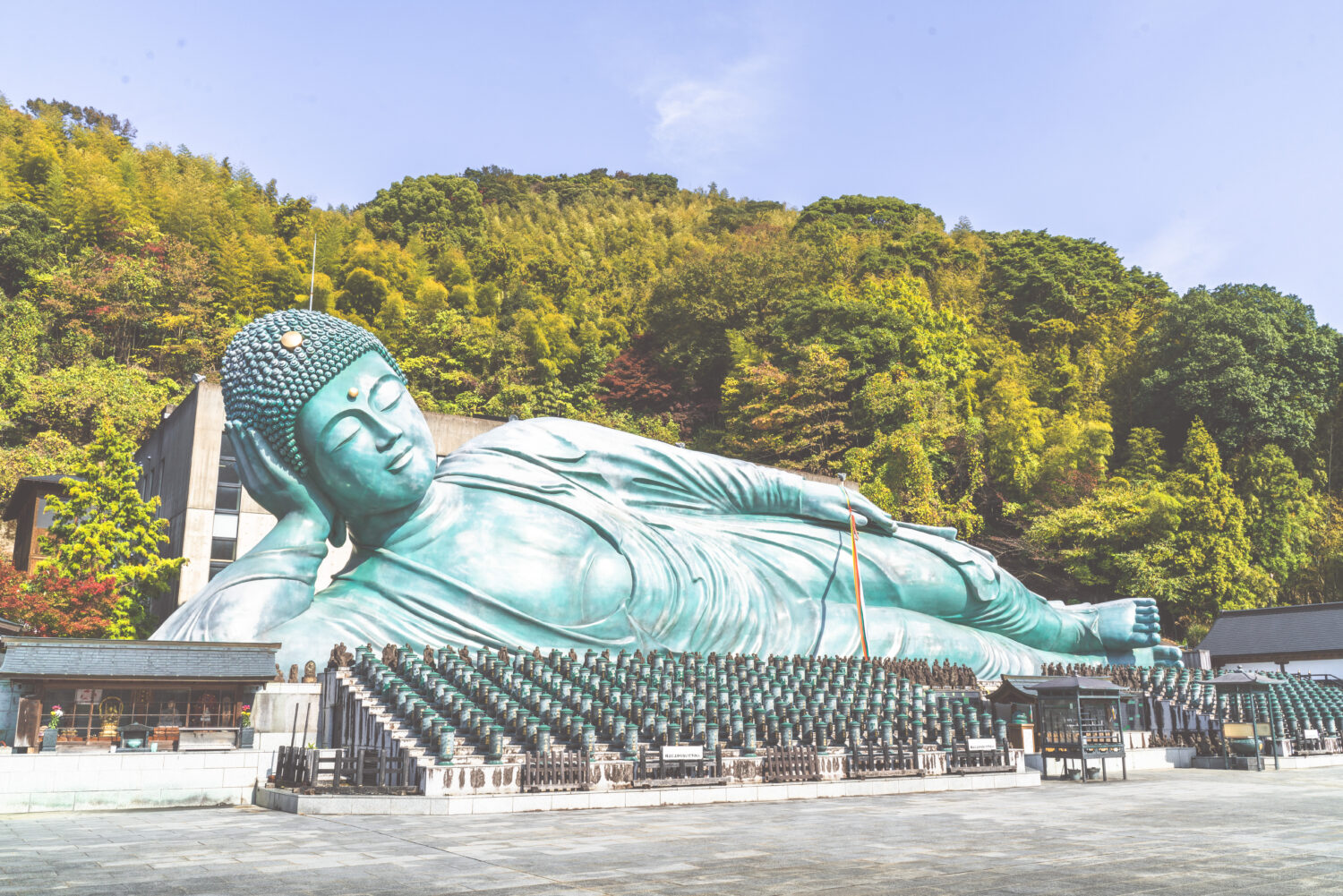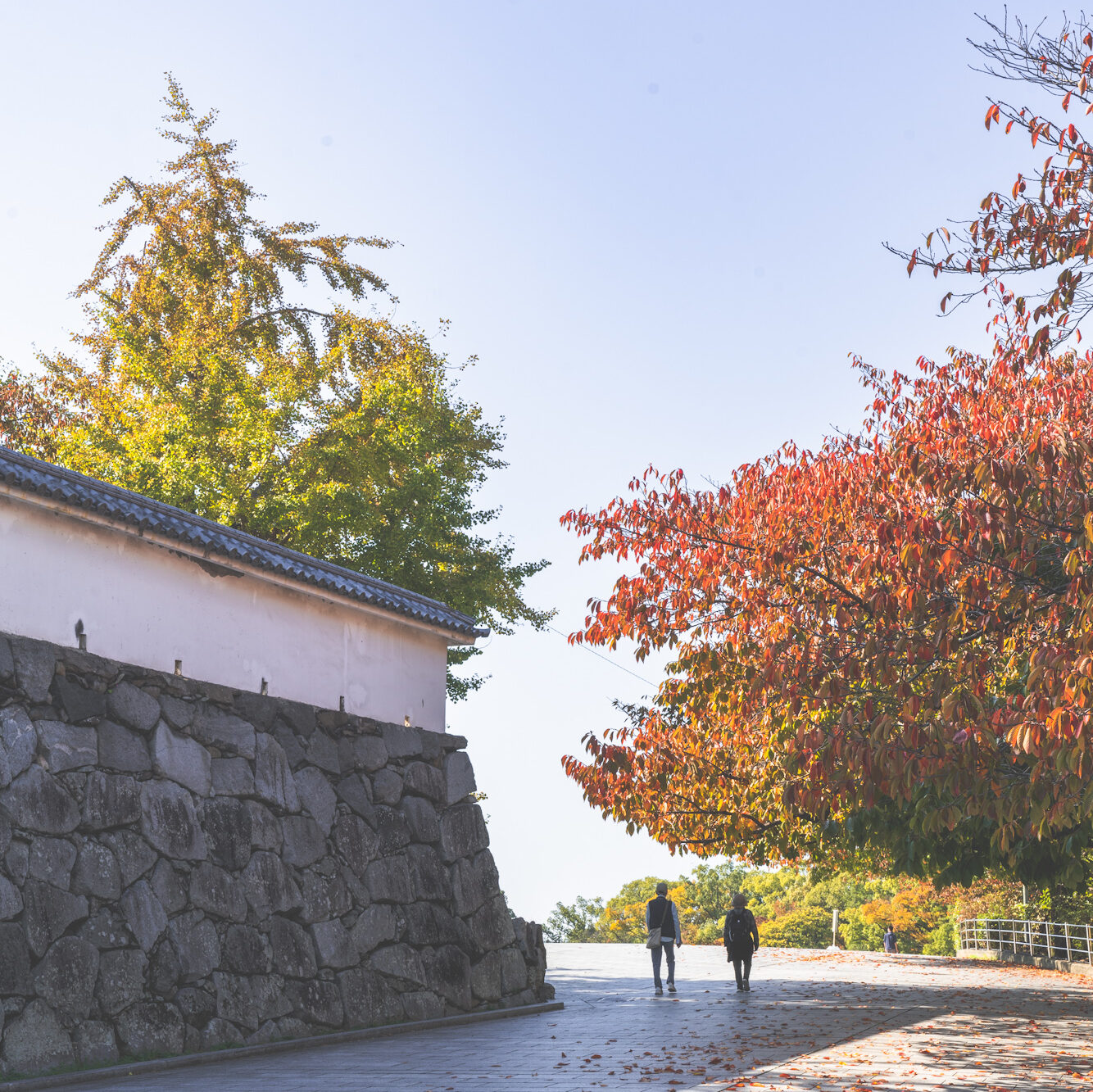 HIROSHIMA
TOTAL ANNIHILATION
Hiroshima is the existing proof of the dreadful deeds humans are capable of doing onto one another. The entire city is nowadays a memorial dedicated to peace. Hiroshima city officials insists on spreading this awful piece of history, for the world to remember the atrocities of war. The Atomic bomb Dome, located 100m from the epicenter, resisted the bomb's blast, and is -literally- the concrete proof of what happened. There's no way looking away, history is right there before our eyes. The symbolic behind the building is so powerful that it was kept as a memorial, and later saved on UNESCO's list as "a reminder to the entire world of the horrors of the atomic bomb and a symbol of global peace"
AFTER DARKNESS COMES THE LIGHT
Since then Hiroshima healed itself completely. In place of the decaying ruins, new parcs, memorials and buildings slowly emerged throughout the decades preceding the war. The Hiroshima peace memorial museum was one of the first official building that took place in the very center of the city, right after the war. It tells how much peace and forgiveness were a crucial pillar to founding the new Japanese post war society.
To emphasize this idea of a remembering place, the museum underlines step by step what lead the United States to use the Atomic bomb on a live city. From the beginning of the conflict to the end. The museographic spaces starts in the darkness to slowly lead you to the light : from war to peace. Japanese take peace very seriously, when I visited the museum, hundreds, if not thousands of kids were there too. Learning how such a destructive force should not be used ever again.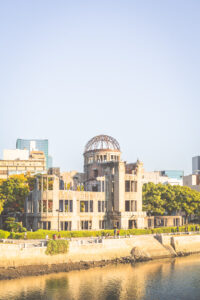 ITSUKUSHIMA ISLAND
There is this known and mystical island, south of Hiroshima. It is said that nature is so calm that you can hear the deers and their offsprings breathing through the thick layers of forests. Or is it because they're sacred, not hunted and breathing right next to you, trying to extort food out of you, who knows ? Anyways, Itsukushima island is gorgeous especially in autumn.. Shrines on the water, temples on the hills, monumental floating Torii gate, small town with traditional houses: there is no place like it.
To get to Itsukushima, there is a ferry, which goes back and forth until late at night (included if you have the JR pass). So what's best than enjoying your time watching the sunset over the majestic red wooden shrine, with the not so scarce company of demanding yet respectful deers ?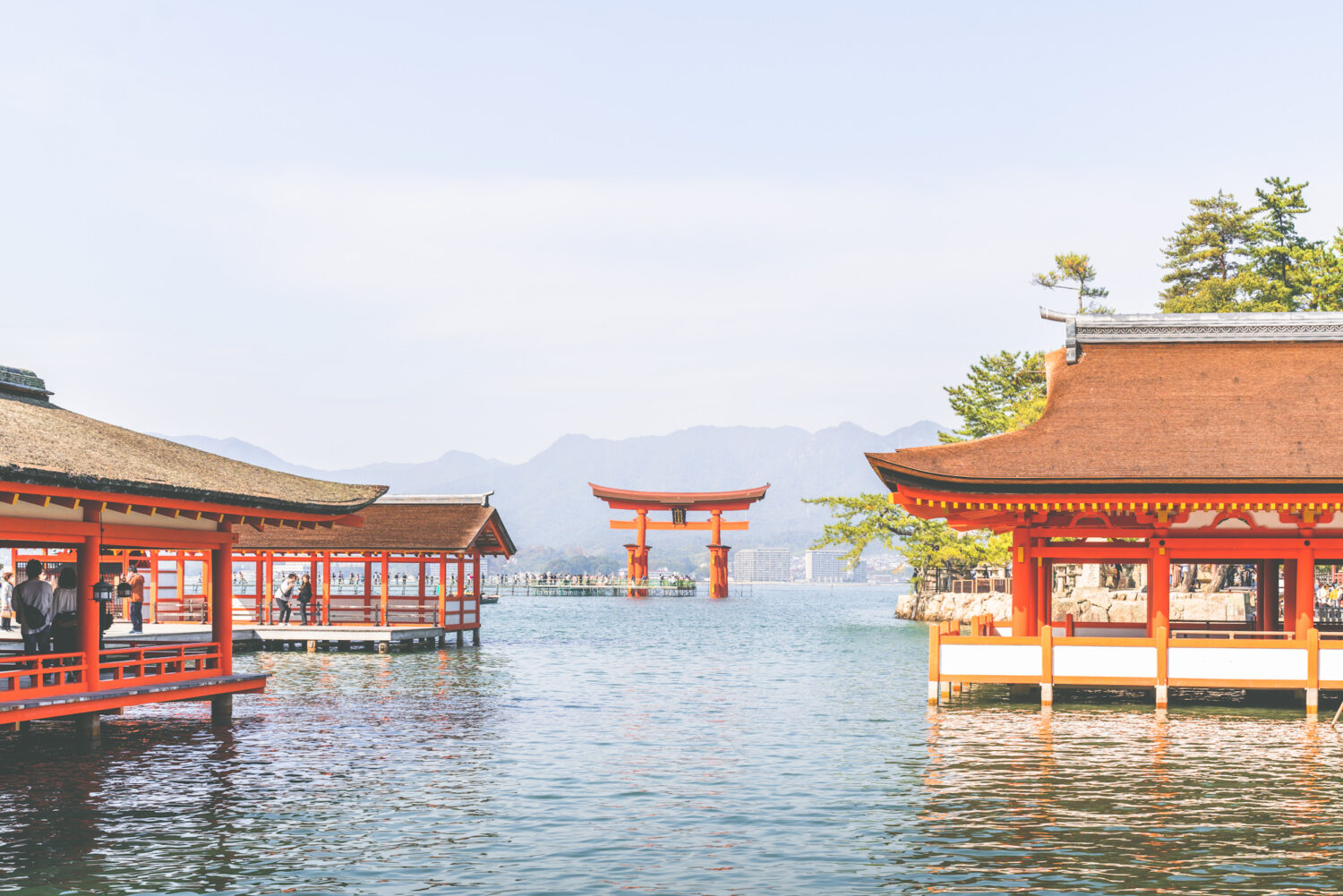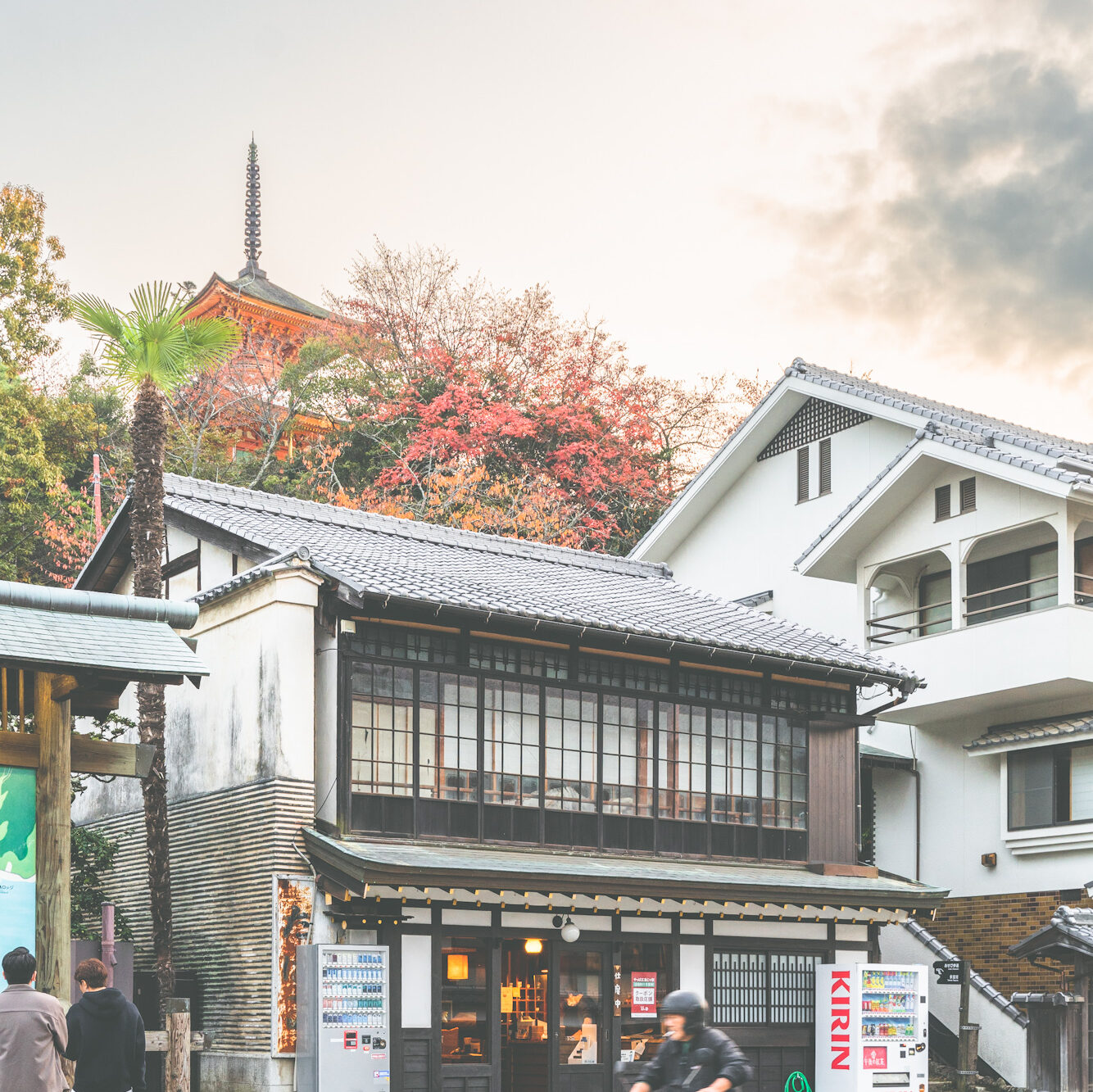 NAOSHIMA ISLAND : ART, SPACE & NATURE
EASY WAY IN
Naoshima is an island, located south of Okayama, a place of rest and contemplation. Once again, easily accessible. When you get there by ferry, you'll be welcomed by the ferry station designed by the Japanese architect firm SANAA. A sober and elegant piece of architecture that is basically a thin protective roof. Once on Naoshima, there are many ways of going around : buses, renting a bike or even walking.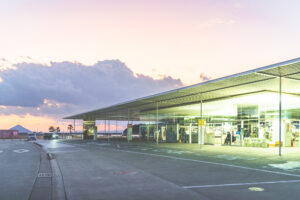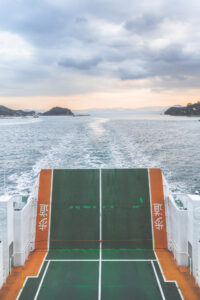 THE ART HOUSE PROJECT
Some 30 years ago, an Art project was born on the island of Naoshima. Initiated by the Benesse, a local publishing house promoting education for the young, the whole island became dedicated to culture since then. This project was the catalyst to developing a slow tourism on the island, making the landscape and the traditional architecture core elements. On the Island there is a guided route which leads to six "art houses" all of them with their own history. From the restored traditional house exhibiting paintings from a contemporary Japanese artist, to a one room museum, where Turrell and Ando are proposing a sensual experience. By emerging you in pitch darkness, until you slowly start to see a light source. Only to realize a moment later, that the light was always there. Those houses deliver a great experience of traditional Japan, mixed with modern art.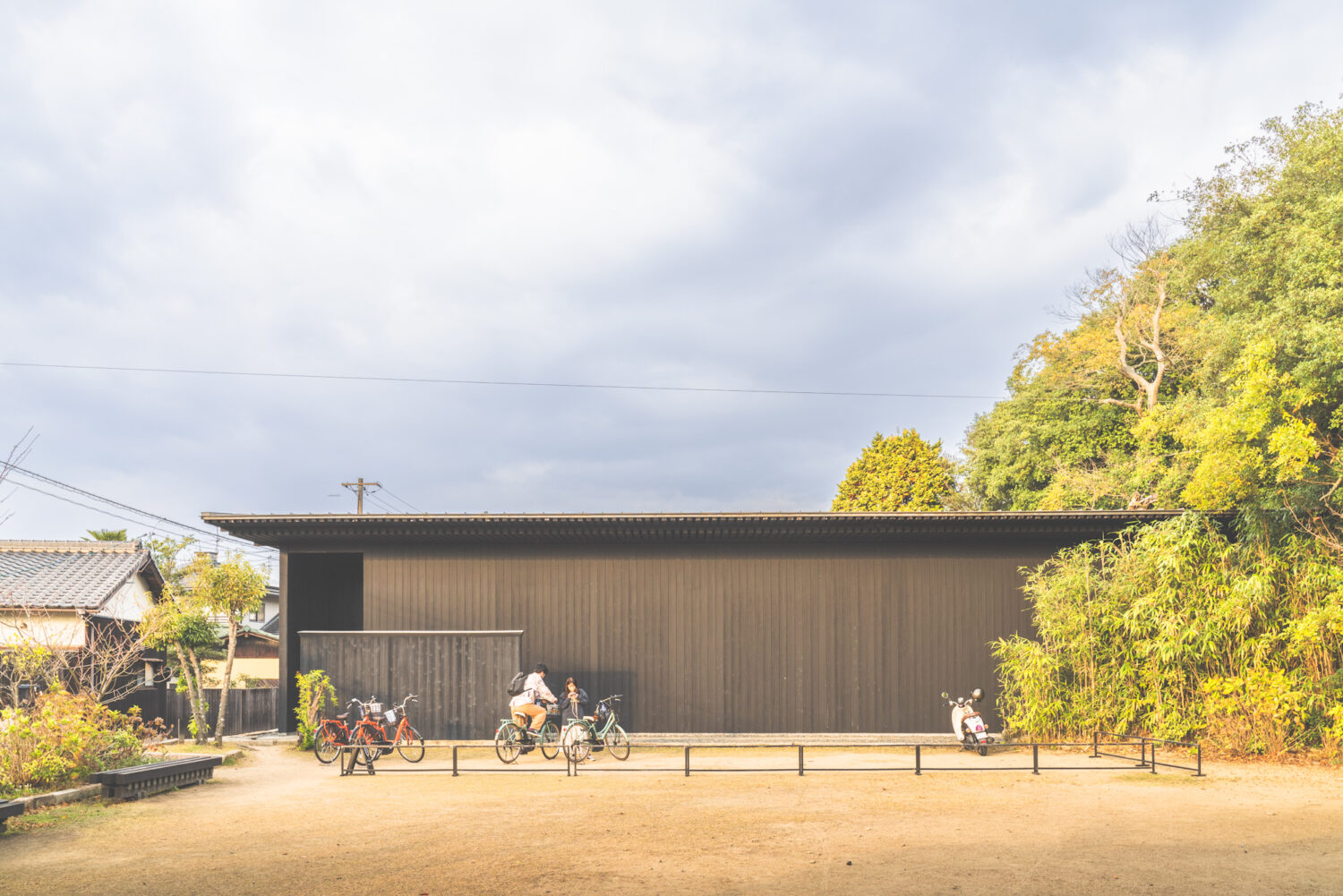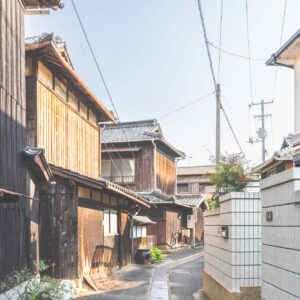 CHICHU ART MUSEUM
Probably one of the best work made by Tadao Ando and my favorite museum so far. Like many buildings designed by Ando, if not all of them, the Chichu museum is a promenade to experience art, space and nature. The experience starts where the ticket counter is, some 100m away from the main museum. First, the visitors cross a small garden, then a stairway bordered by trees, to finally enter the museum through a dark corridor. Once again, the museum is an experience in itself. No photos are allowed inside, to preserve the eye from deviating from the harmony created by the ensemble.
The Art inside the museum reflects the space it was settled in. Only three artists are showcased. Monnet, Turell and De Maria. Three artists whose work reflect the space created by Ando. For Turrell and De Maria, the spaces were created with Ando, making it a truly harmonious experience. As for Monet, Ando created a cubic space, filled with zenithal light for the artwork. A pure space of contemplation for six of Monet's masterpieces.
If you have enough time, the island is populated with galleries and museums. Four of them made by Ando, and perfectly well integrated to the landscape. (Staying three days on the island is a must, if you want to see everything.) If the weather allows it, walking or biking around the island is also a great option to slowly discover forests, small shrines, parcs with outside art, and enjoy the sun setting on the islands nearby.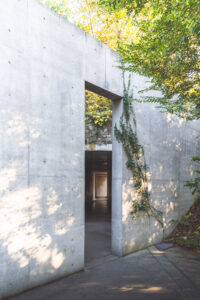 JAPAN FIRST TIMER
A FAR DISTANT CULTURE ?
In Japan for the first time, many people told me it would be a bit complicated firsthand. But everything is so well organized that it really isn't. Here is what you must know to visit Japan light hearted :
With the JR pass and the IC card you can go pretty much anywhere. (I'll explain both in detail later)
There will always be people to guide you. (When I was struggling to charge my IC transportation card, a youngster gave me his help without asking. He even googled where and how I should charge it and came with me to translate my needs to the shop clerk)
Important information will always be translated into English
Everyone usually knows it even before going to Japan. But here is a set of rule, kind of similar with the ones in Korea, you must know :
Shoes off, in every private and traditional places. It can be restaurants or even castles!
Like in Korea, blowing you nose in a tissue is a no-no
Carry a small trash bag with you if you can. There are very few public bins, usually Japaneses people bring their waste and throw them at home
Do not eat/drink while walking, Japanese are extremely serious with the cleanliness of their streets.
Don't cross on the red light (I've seen many Japanese people doing it, but don't be that tourist)
TRANSPORTATION IN JAPAN
Since this is a very important topic and it might seem complicated for a foreigner, let me reassure you : it is not. Here is how to get everywhere in Japon with only 2 cards.
Firstly the JR pass (JapanRail) as a tourist you have three options to explore the country of the rising sun. 7, 14 or 21 days. The JR pass includes all trains on the JR lines and the Shinkansen. With it, you don't have to worry about anything, you can hop into any train, any time you want. Even last minute. Know that there are only 3 non-reserved cars in the Shinkansen. So for long distances, I always book tickets at the booth.
Secondly, an IC card (for all other means of Transportation : bus, tramways, subways…) those cards can be bought at any subway station for 500¥. You can even have your name on it. Important note though : you cannot charge them at stations outside the prefecture you bought it. But you can charge them in any convenient store with cash. (7/11, family mart..) and they work all over Japan.
CONSTRUCTING A MYTH
My first impression is that the imaginary world we built around Japan is almost correct. Even if it might seem highly controversial, the country indulges both traditions and the uprising of modernity. Both mingles perfectly in a country that shows great capacities of adaptation, without losing its roots, anchored for centuries. Overall respect is deeply rooted in Japan's oldest tradition. Respect of each others, respect of the society as a whole, respect of traditions and respect of the environment.
Japan is my last country before heading back home. In total I planed to stay 4 weeks here, so there will be 4 articles accordingly. Let's make the best of this beautiful country and explore its legendary history, exceptional myths, local beliefs and of course it's modern world revolving around new technologies.
---