"I hear and I forget. I see and I remember. I do and I understand."
—Confucius
VIETNAM
A NEW JOURNEY
Two weeks to cross a country 2000 km long, that's all we had. We started our trip with Ho Chi Minh City aka Saigon, the southern biggest city in Vietnam. Our goal was to reach Hanoi with a few stops on the way, in a 15 days time. On this first part, we'll explore the southern region. With the seaside city of Nha Trang, followed by her twin sister Da Nang, along with the Japanese and Chinese influenced town of Hoi An. Finally, we will end in Hue, the former capital city of Vietnam, where the forbidden citadel is located. Out first journey will lead us through urban landscapes and high historical places.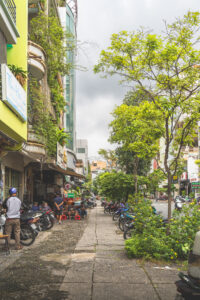 UNTAUGHT HISTORY
But first, History. It is impossible to go to Vietnam without visiting a museum depicting the war. But what's even more important, is to understand why and how the war started. For that, we went the Museum of war in Ho Chi Minh. A very good, chronological museum unfolding all the events one by one. From the French colony to the American abdication.
In every country, we learn history at school. But selected parts of it. This is why, exploring the world and visiting museums is very important to me. In Saigon war museum, we learn that Vietnam was a French colony for almost a hundred years. Until it became independent in 1945, liberated by Ho Chi Minh. But it doesn't stop there, although Vietnam was officially a country of its own, the French tried to reclaim it for ten years straight. With a full support from the American government. 80% of the French war machine was their investment to be precise. This is a part of history we didn't learn at school. Along with all the other colonial properties of our country.
UNJUSTIFIED WAR
Although this part of history is not how the war between the American and the Vietcong started, It is a crucial event to understand the whole conflict. Right after the liberation, Vietnam wanted to unite north and south under a communist regime. Thing is, communism isn't a word favored by the American government. Being scared of the spreading throughout not only Vietnam, but Indochina in general, the American gouvernement put a puppet president in Saigon. Whom ultimately created a cleavage within the Vietnamese people. From this point on, it escalated into a full scale war in the 1960s.
A chaotic event highly criticized all around the world. Especially in America where hippies movements protested against this senseless war, putting a lot of pressure onto the American officials. After a decade of war, the US army withdrew from Vietnam soil in 1973. Leaving the country in ashes and its people starving.
SAIGON
A SWIFT STAY
We started our Vietnam trip in Saigon with a lunch at the Old Compass. A cafe that stands up to its name, as the place is located in a small back alley, on the 3rd floor of an old building. A hidden yet known location, as the place had an incredibly good reputation. At least according to Google. After that afternoon meal, we dropped our bags to the hostel and went outside for our only evening stroll around the city. Saigon is incredibly diversified. You'll find small shops, skyscrapers, a great riverside, a book street, and promenades. If time would allow us we would definitely have stayed more than two days.
The next day, we booked an evening train to Nha Trang. What was really surprising was how trains are barely used by locals. Our receptionist at the hostel didn't even know where the main train station was. We understand that when we went to the station, which was small and looked almost abandoned.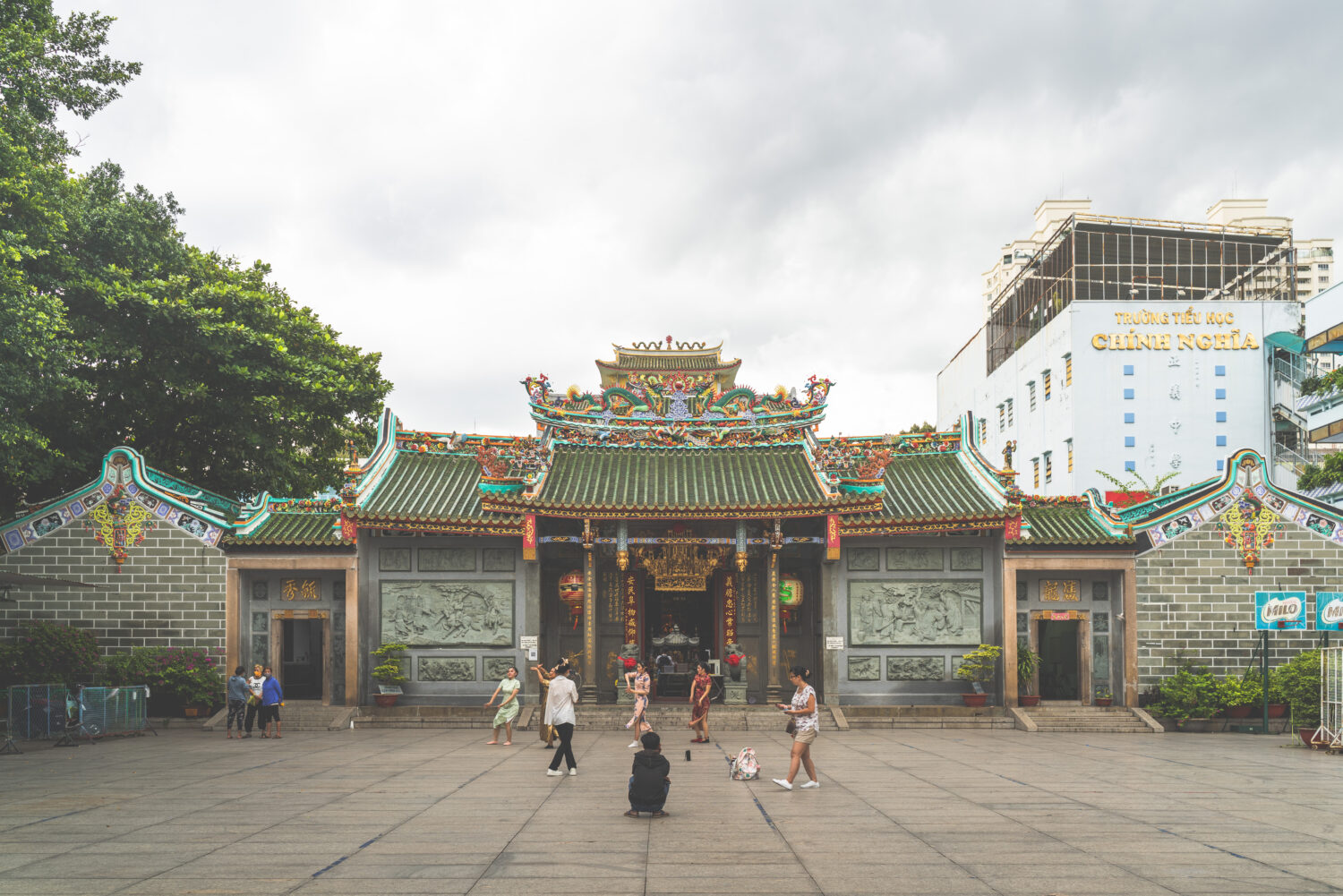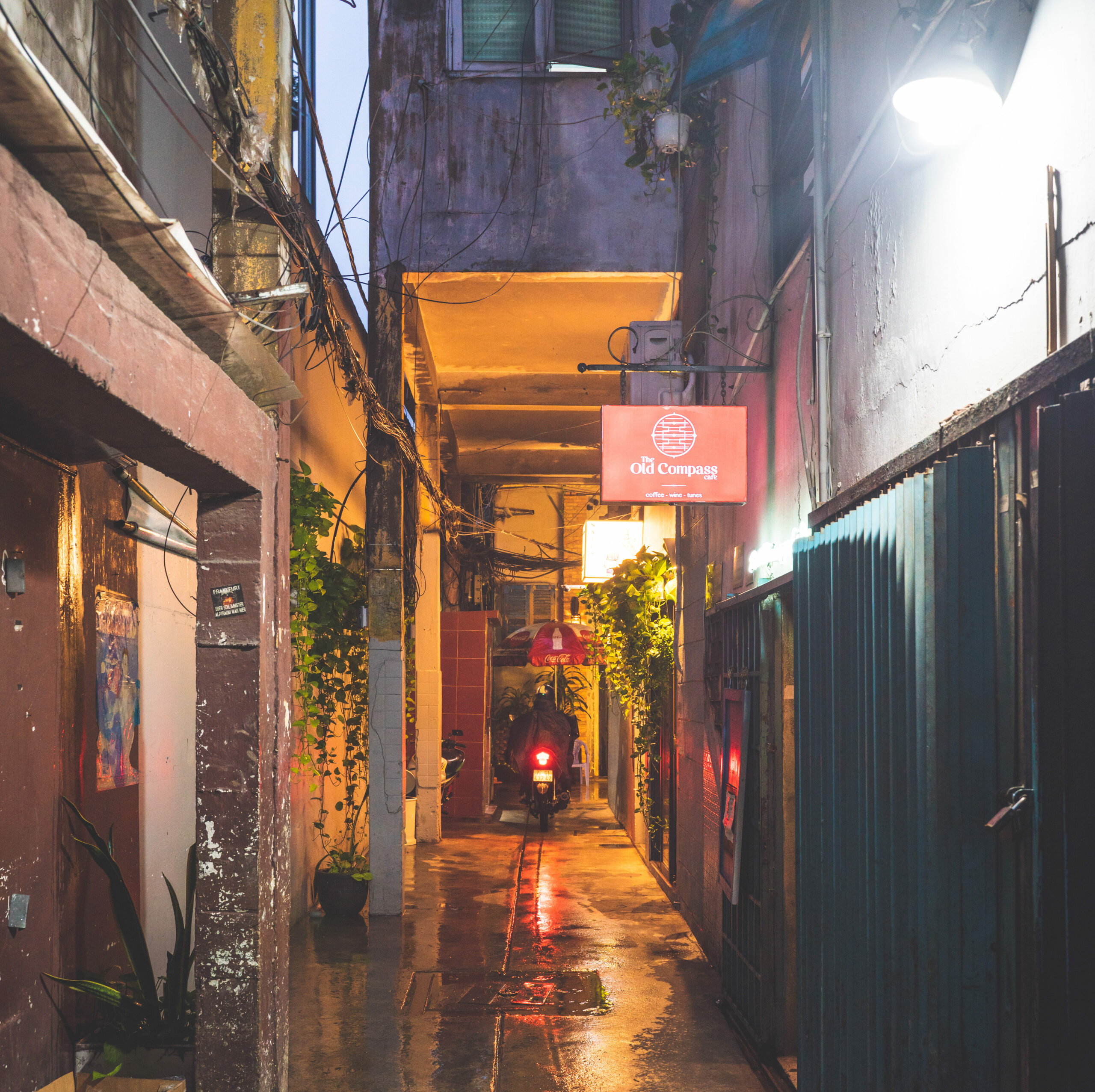 NHA TRANG
BY THE BEACH
Nha Trang is a seaside city. A touristic venue built along a white sand beach. Nowadays, the place is populated with hotels, huge malls and skyscrapers in all sizes and shapes. Although the city is interesting for its natural surroundings, it is mainly a beach resort, where Chinese and Russian tourists spend their vacation. When viruses and wars aren't a thing. The genuine Vietnamese atmosphere you would find in Saigon's old streets is kind lost in these parts. So we accepted it, and alternated beach hangout with urban exploration and cafe hopping in the city's most interesting streets.
However, Nha Trang has its fair share of interesting places. Chua Long Son for instance, is a beautiful compound hosting a temple and multiple dependancies, a safe haven were it feels great to stroll by. All the temple buildings are connected by a great outdoor space alternating plants and trees with stone pathways. The path is leading to the top of the hill, where a white Buddha dominates the surroundings. The great thing with those religious compound is the quality of space most often created throughout several generations. All these years gave plenty of time to deeply think the organization of such venues. And also sprouted the possibility of an evolution adapted to the needs of its inhabitants.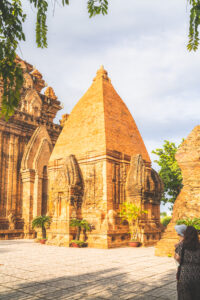 DA NANG
BY THE SEASIDE
Da Nang is also bordered by a long beach with incredible view towards the sea of China. Kind of similar to Nha Trang in that regard. Although, the city old streets and local life seemed to be more genuine. In Da Nang we stayed at TUTI hostel, located in an old district. The neighborhood was very active and surrounded by local street restaurants. A great opportunity for us to try many of them. I rarely talk about food in my articles but in Vietnam, we basically ate outside, for breakfast, lunch and dinner every single day. You can have a meal with a drink for 4-5$, and the overall food quality is insanely good. Not once were we disappointed by Vietnamese cuisine.
The second day we headed to the marble mountains. Another Buddhist compound located on the top of one of those incredible limestone mountains. The space is organized with old wooden temples, shrines located in caves and also less appealing concrete pagodas. A stunning ensemble free to explore, all you have to do is head for the main stone stairs leading to the top. Ah, and one more thing, you can also buy marble sculptures as gifts, if you can afford to fit a 2.00m height statue in your suitcase.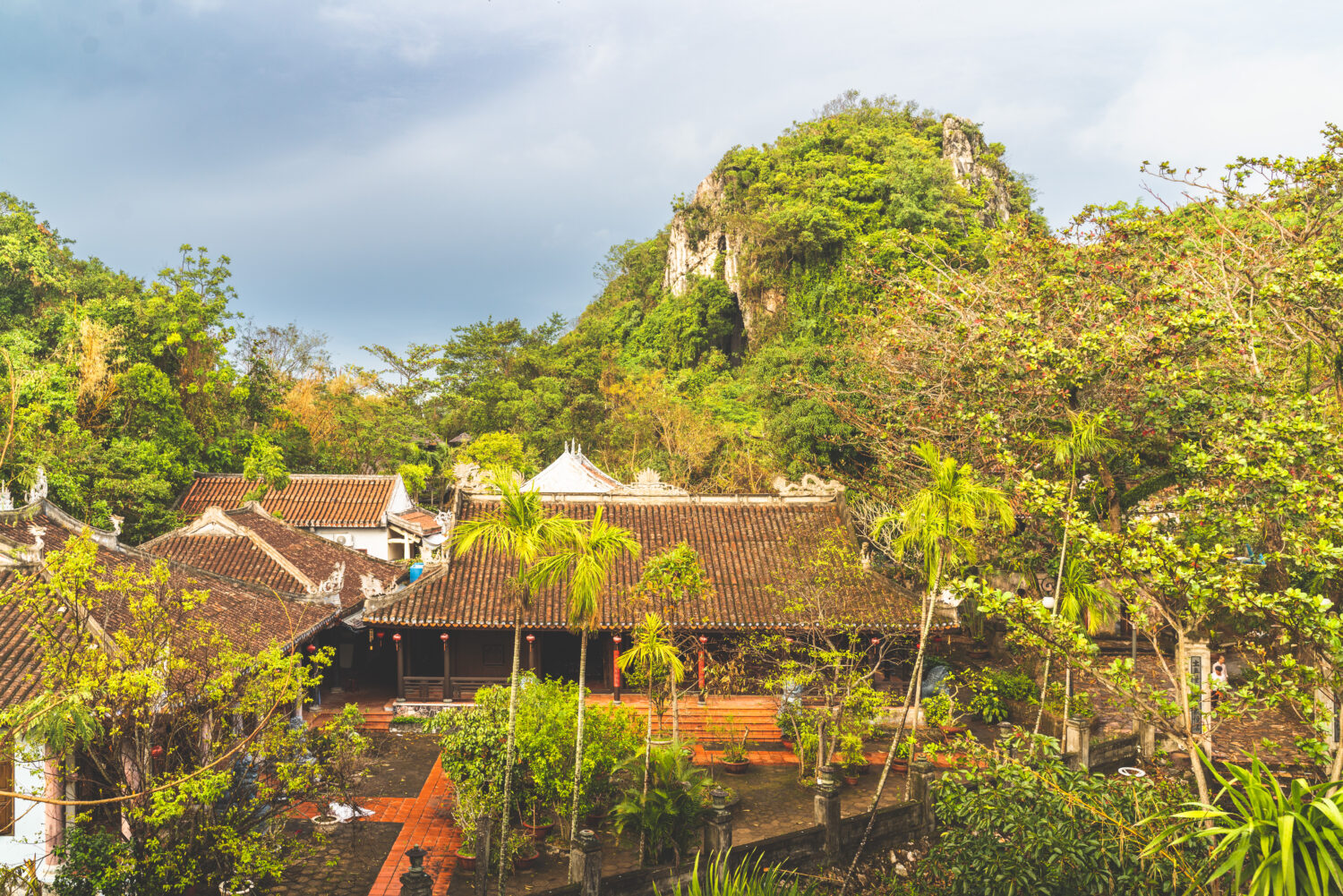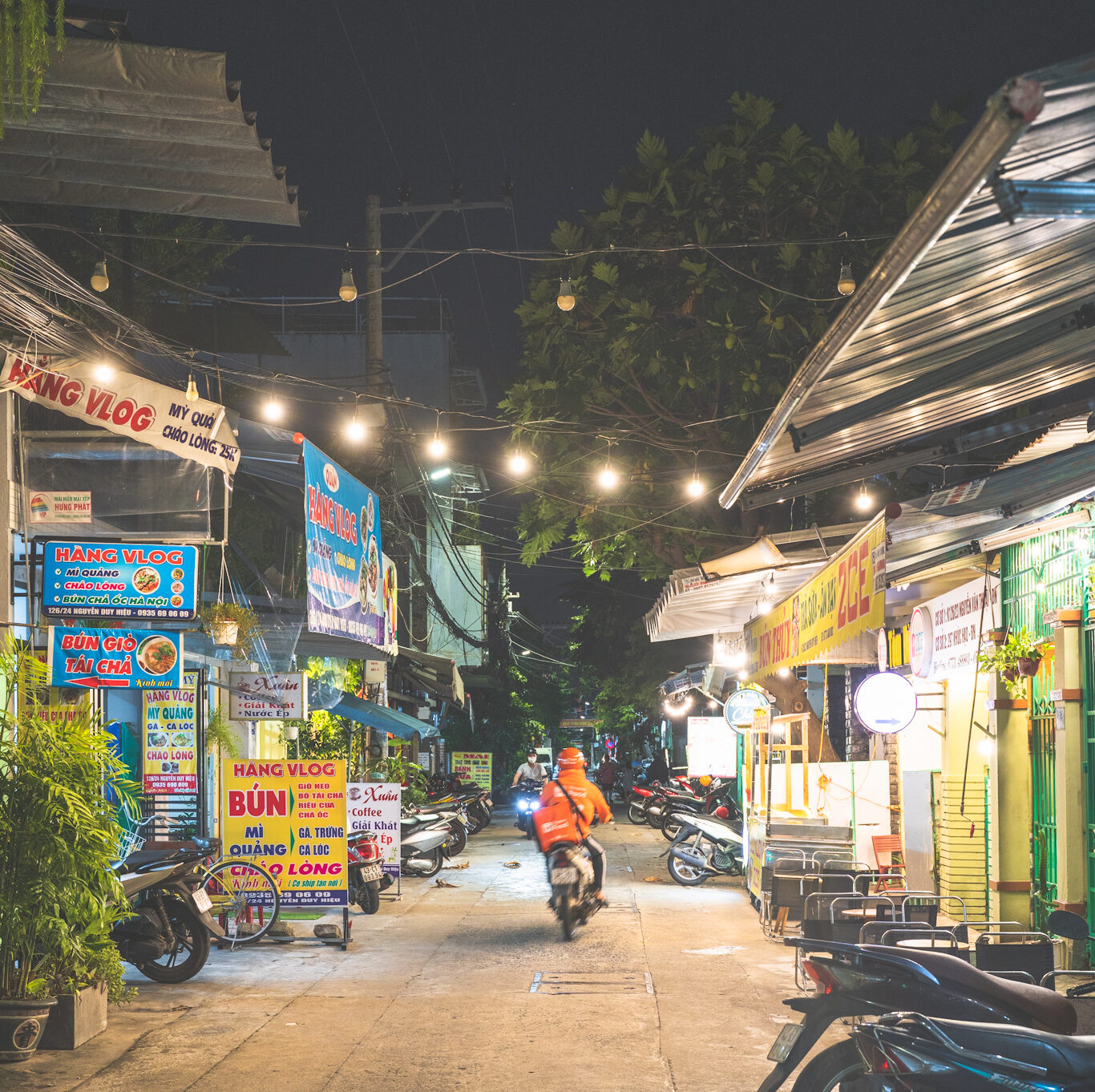 BIKING AROUND
Although touristic, Da Nang was way more attractive to us. We did spot many things to do in and around the city. But to really enjoy it, you must find a transportation system. And what's better than a bike to explore freely a big city ? Ok, maybe a motorbike. Even though it is not as satisfying as pedaling and sweating your a** off to get somewhere. Isn't it ?
On the third day, we rented bikes from Cho Thuê Xe, and headed to the Lady Buddha on the highs hills around Da Nang. The owner of the bike rental service gave us a map with different paths including the difficulty levels. The one we chose was the easiest and the shortest. But in reality it wasn't easy nor short. The road up there is very steep and exposed to the sun, but oh my, it is beautiful. At each turn, a mind blowing view over the landscape was offered to us. If you head there and make a rest, be really careful about the monkeys though. When we stationed our bikes and took some distance, one of them instantly ran to the bike pouches and tried to open it, looking for food. This is why we say « smart as a monkey » right ?
On our way back, Pierre got a flat tire, but the owner came to us on his motorbike with a spared one, and changed it on the spot. So if you ever go to Da Nang, I strongly recommend renting bikes from his shop. Not only the bikes are in excellent condition, but the service offered is beyond the price you pay.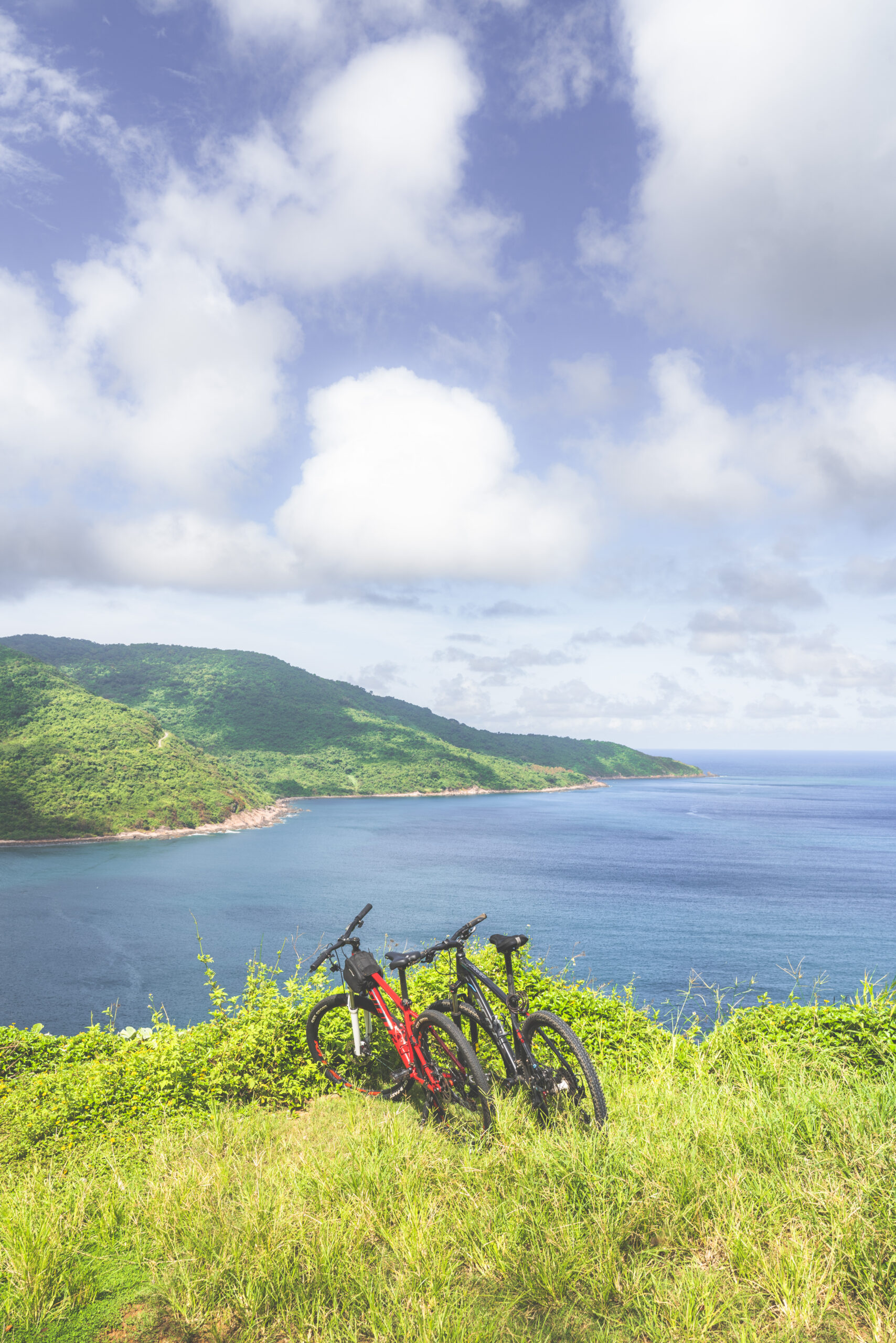 HOI AN
traditional Vietnamese town
Hoi An is a three hundred years old city, with incredible well preserved traditional houses. In this UNESCO heritage city, the old town is populated with those house made with stone, wood and bricks. Called « Tube houses » because of their very long dimensions -up to 60m long- those buildings are half shops half houses, organized around multiple inside courtyard to bring light, shade and ventilation inside the living areas. A smart yet very pragmatical way of building, that was lost when cities had to be densified.
But what's really interesting in old Hoi An is that the houses all look the same but are all, in fact, very different. So why is the city so homogeneous ? Two things are helping craft such city as a whole. The color and the redundancy of material used : Stone, wood and bricks. In fact all houses are painted in yellow with a very few exceptions. And all houses use the same batch of those three materials, creating diversity into a a priori dull and standardized city.
Nowadays, some systems from Hoi An early days are still in use. For instance, the shops are closed with horizontal wooden planks by night. A simple and elegant gesture to block the access to unwelcome guests. It's really impressive to see how cities like Hoi An survived through time, where others were completely transformed or neglected to create new urban pattern, like Saigon.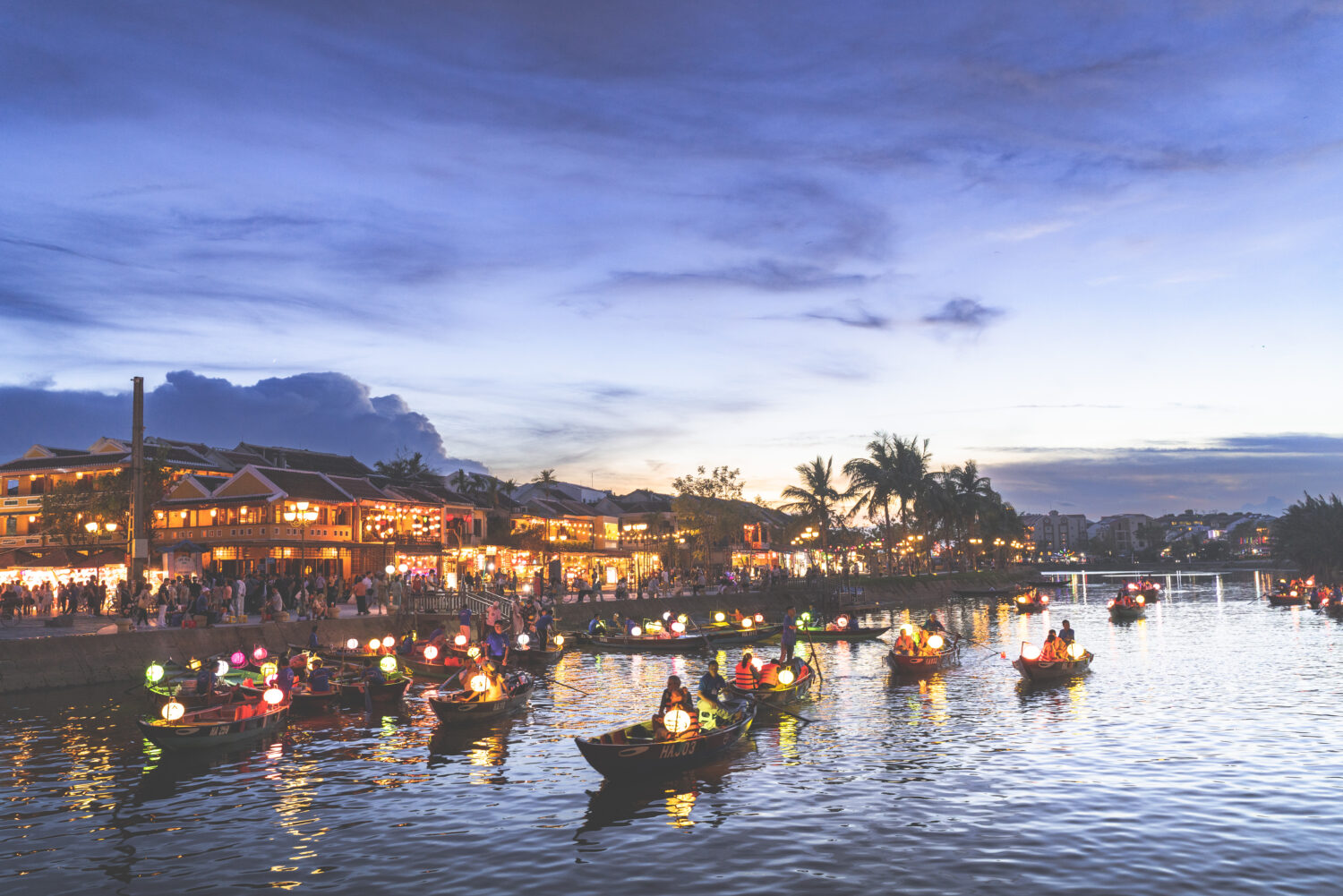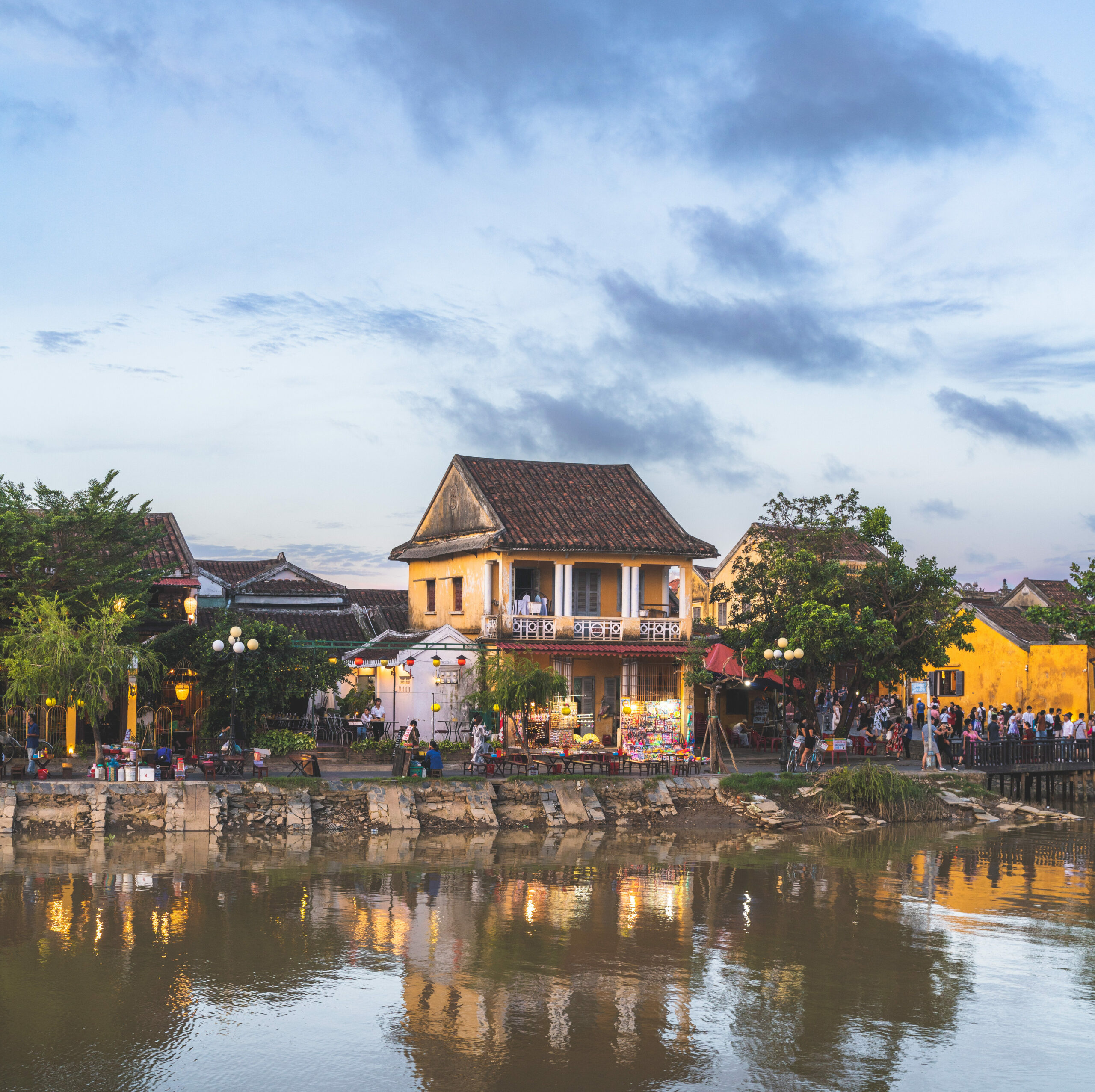 HUE
On the trail of the old Imperial city
Following the beautiful city of Hoi An, we took a night in A-maze, a traditional guesthouse in Hue. Another well preserved city, especially the old citadel which was first transformed by the French as an administration center, and was then bombed during the war. The master plan of Hue is a big square surrounded by centuries old stone protective walls. The city pattern barely moved and the walls were fully preserved. The walls system around the city are well known in Europe as Vauban fortifications, another remain of the colonial settings in Vietnam. Although the main difference with European cities is the way water had to be handled. In hue, the city is bordered by two, sometimes three canals, punctuated by multiple basins, which makes the old town impenetrable.
The imperial citadel in Hue was built in the beginning of the 19th century, when Hue was the capital of Vietnam. Like the city itself, the masterplan is a square within the city square. A very rational layout. Walking inside its walls is an experience in itself. Going through temples, royal houses, wide open spaces and personal garden is such a blast.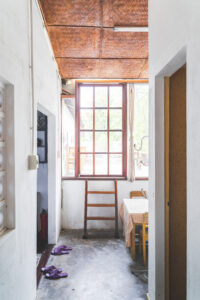 HOW TO VIETNAM
In Asia, and in Vietnam in particular, everything revolves around proximity stores. They do not have huge malls with endless parkings at the edge of the city. It makes city so much alive and is allows small businesses owners to make a living.
In Vietnam everyone honks all the time but according to the frequency and the length it can mean a thousand things. It really is a mean of communication. Don't take honks for a personal aggression.
Looking for handmade or genuine Vietnamese crafted objects ? Keep your eyes peeled, in places like the shop in Hue's citadel. They make their own lanterns, traditional conic hats, sell local tea and more.
---