« Do not fear death so much, but rather inadequate life »
Bertolt Brecht
Interlude
I arrived from Berlin to Dresden by bus. When I checked in, The receptionist told me that they had to upgrade my initial 8 bed dormitory, into a single room. Just like that, for no particular reason. I told him I didn't needed one anyway. All things considered it was a good sign of fate. Because two hours after that, I fell sick. I had to spend two complete days resting in my hostel room. Since I didn't do much in Dresden, I decided to write an introspective article. Kind of a milestone post, a month and a half after my departure. This post will also close the first chapter, as Dresden was the last city I visited in Germany.
Some numbers on the adventure so far :
Number of days : 40 days
Distance walked : 10,5 km/day
Steps : 18 000/day
Money spend : 1670€
Total distance from Strasbourg to Krakow : 1925km
People met : 6 Americans, 1 Vietnamese, 1 Korean, 1 Chinese, 1 German, 1 Australian, 1 British, 1 Swiss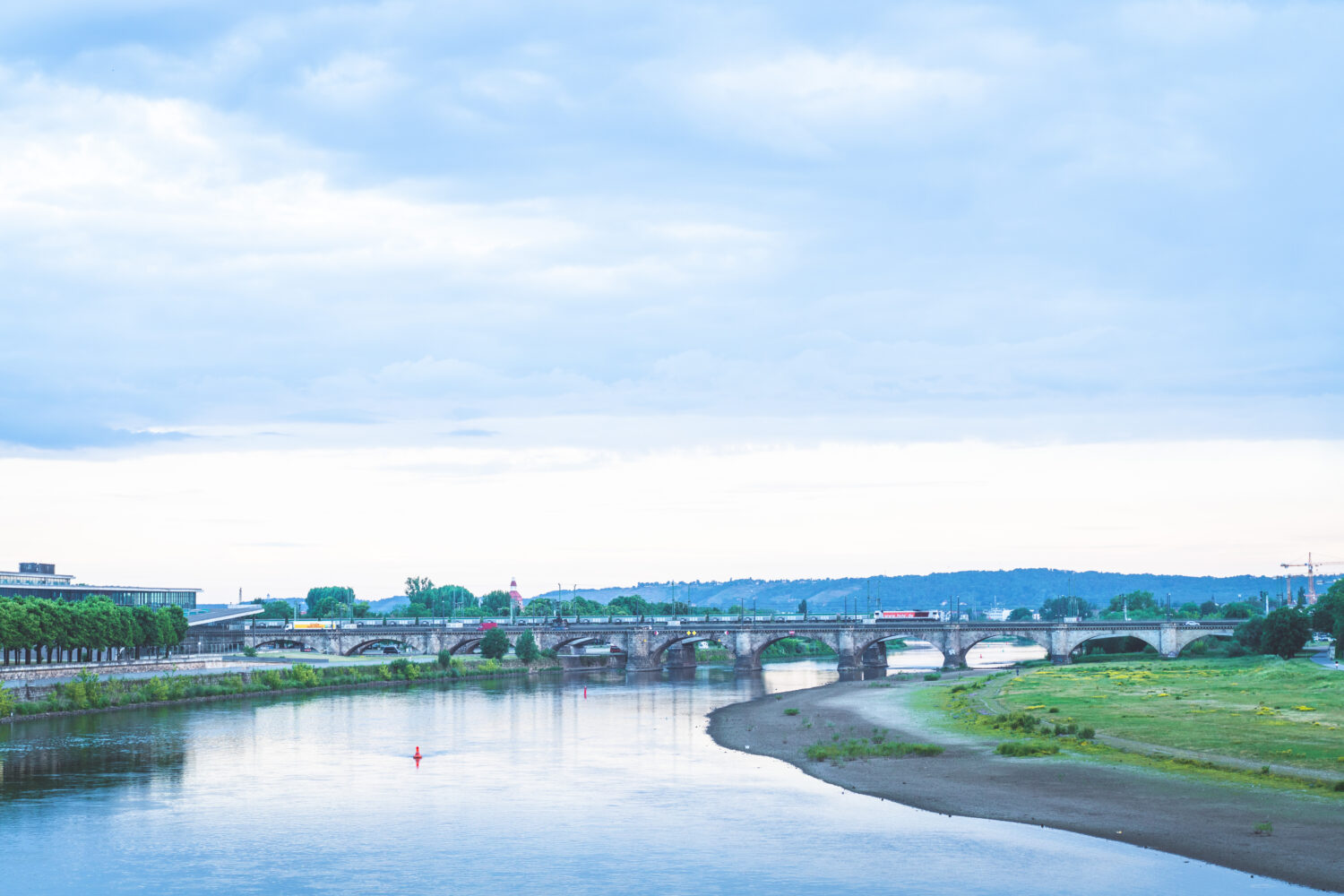 So what's the general mood, how do I feel, what do I miss ? 
Well, I am in a really good posture right now. The further east I go, the better I feel. It's like taking literal distancing with everything I used to do. Plus, I've always wanted to see eastern countries and even if Germany was really great, I am glad to head towards the Baltic states. I've heard so much good about Riga, Vilnius an Tallin along the way, I'm sure these cities are wonders of the east.
Now, I am not gonna lie, if you plan to undertake a six month solo travel, there will be some days you are gonna feel a bit down, especially after leaving people you met or friends who accompanied your journey. But when the feeling arise I try to do something creative or distracting. Like drawing, writing, going into a museum and learning some random shit. Usually it gets better the second my mind is busy with something else. 
As for the things I miss, it's a little bit strange but I'd say : not much. I only miss my friends and family. but last time I've checked these are not things. In fact, I am enjoying discovering new places, food and people so much (not necessarily in the order) that I don't even think about cheese, vine or croissants. Stereotypes, not averted.
NEW DISCOVERY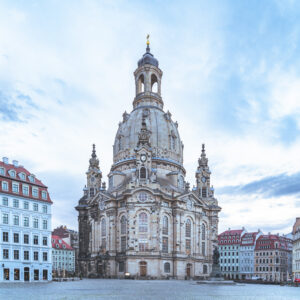 Dresden was also badly damaged during world war two, but by some kind of miracle, the wonderful baroque buildings and the old city center were more or less spared. All in all Dresden is a beautiful, but small city. It's agreeable to stroll in the city for a few days, but you get around it pretty quickly.
The most impressive building remain the Zwingler (photo below), a big palace on the riverside of the Elbe. The palace is a square surrounded by four galleries. But the key aspect of the building are the public spaces. The roof over the galleries and the square in the middle are public venues. If you climb some stairs, you can walk on the rooftop and there's even a small cafe. It's a really great feature for a eighteen century building.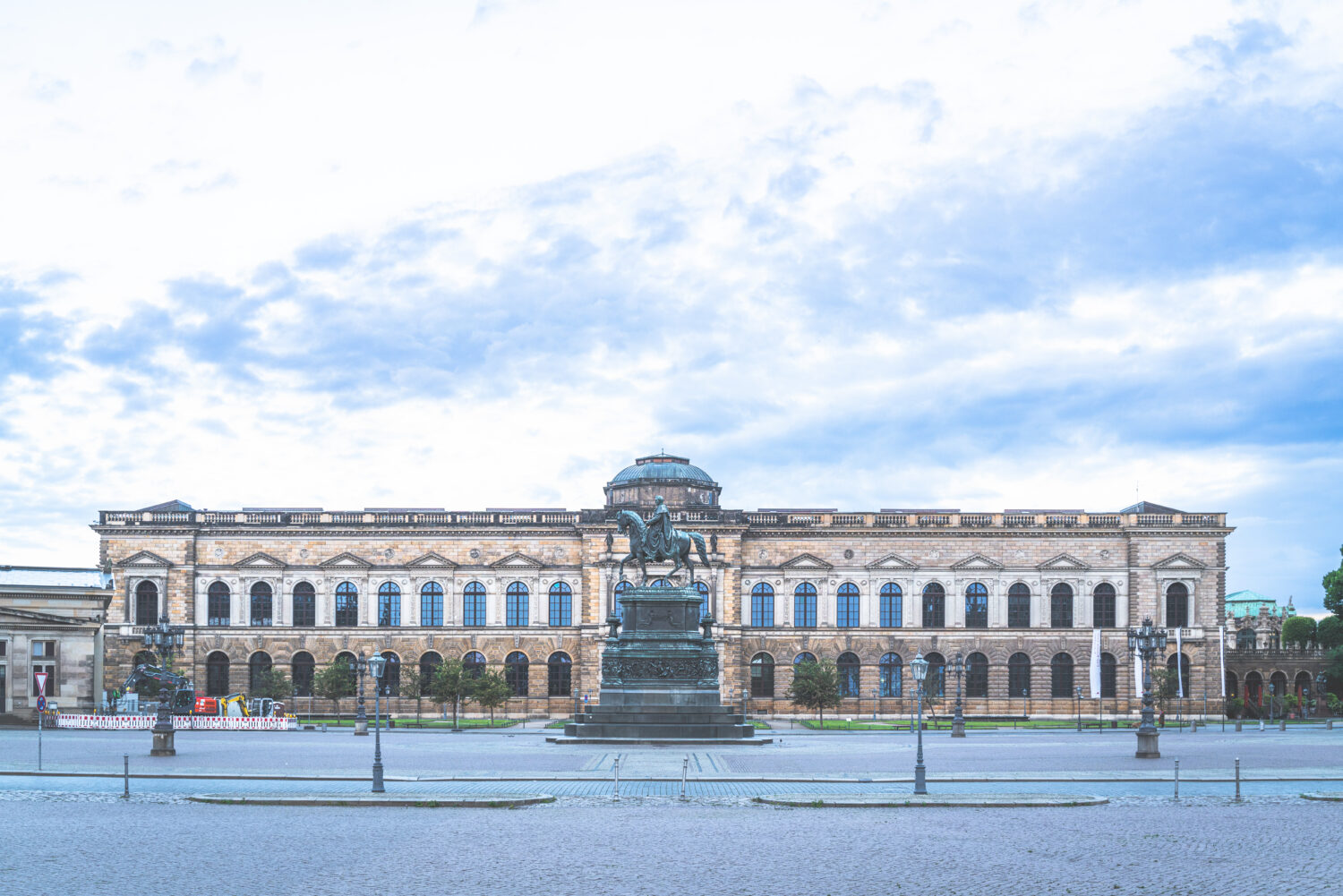 I've only been to the old masters picture gallery in Dresden, and once again, the quality of its content was exceptional. I stumbled upon Bernardo Bellotto. A Venetian artist who painted tens of views from Dresden with an incredible accuracy for architectural representation and a high fidelity in the proportion. To be honest I've never seen anything quite like it. According to the museum he was using a camera obscura and drew ink models before putting any paint on the canvas. Hence the incredible accuracy.
With the help of the camera obscura, his paintings were almost photorealistic. Not so much because of the technique, but rather because the spaces were meticulously represented. I took a shot at the same place he painted a view of Dresden, and the ressemblance is striking. Even though it was painted more than 250 years ago.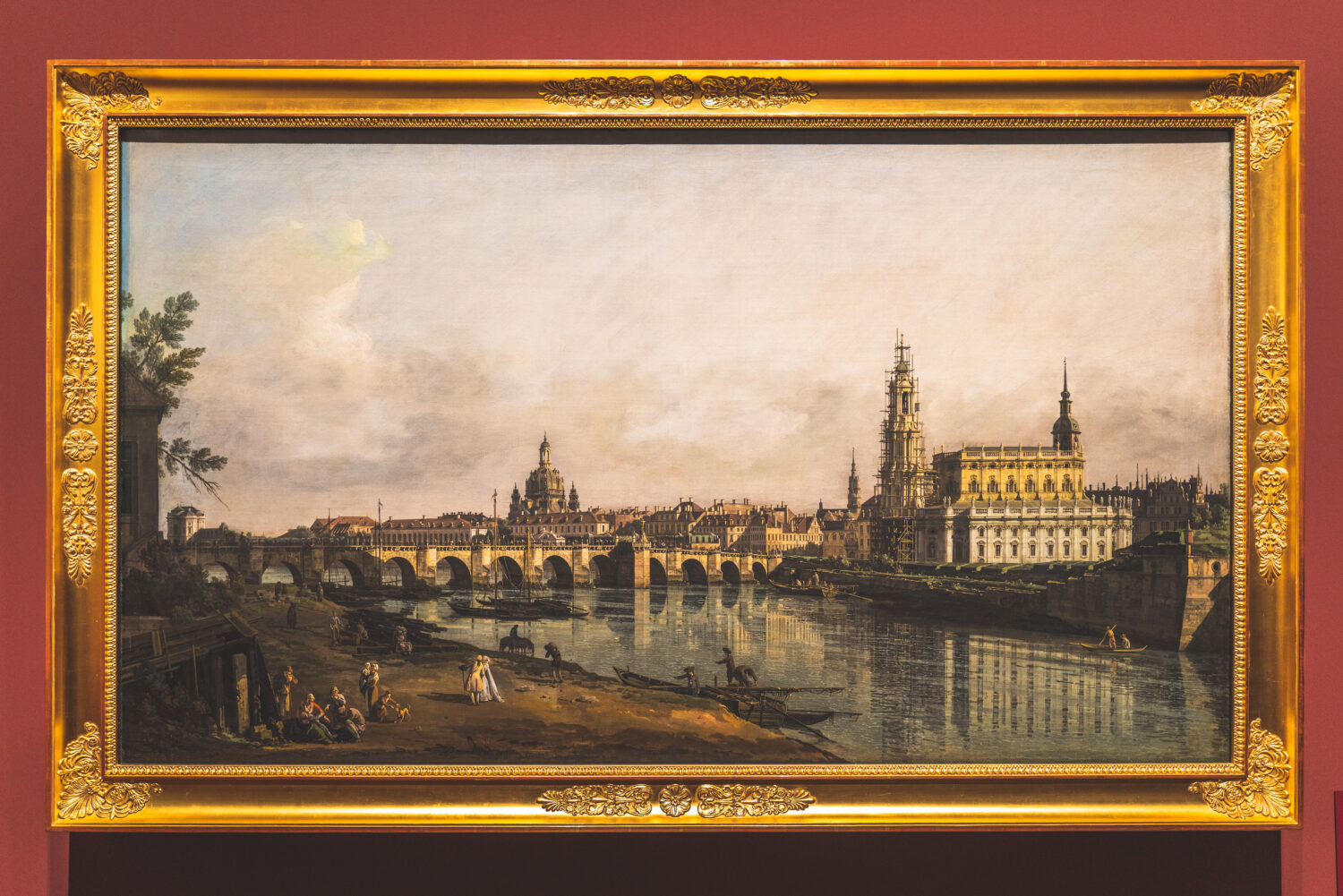 ---